The TouchPoint Solution™ Rebrand: From Buzzies to TouchPoints™
Following a highly successful Kickstarter campaign and user feedback period, we decided to rename our leading neuroscience lifestyle product, formerly called Buzzies, to TouchPoints™. The updated name aims to more accurately describe the non-invasive wearable devices, enabling consumers who are exploring the product to better understand how the technology works, and ultimately, begin their own journey toward stress relief.
Sold as a set of wearable devices, TouchPoints™ use BLAST (Bi-lateral Alternating Stimulation Delivered Tactile) technology that transfers alternating vibrations to alter the body's stress-driven Fight, Flight or Freeze (F3) response and restore homeostatic nervous system functioning, allowing users to think clearly and experience calm.
"Dr. Amy Serin and I started this company just over 18 months ago with one goal: Helping reduce stress in people's lives," said Vicki Mayo, CEO and Co-Founder of The TouchPoint Solution™. "Today, there are over 5,000 TouchPoints™ devices worldwide accomplishing that mission and improving people's lives. To reach more people, however, we wanted the product's name to line up with what consumers understood it to do, who it was for, and how it would work – an insight our current customers helped to uncover."
Customers who purchased the patent-pending technology devices since December's launch have reported that just 30 seconds of using the product can reduce stress by up to 71%. They also shared that they were pleasantly surprised by the positive experience using the devices – the product's name created initial confusion in their minds about how it might work (such as shocking or loud "buzzing" sounds), and who it might be meant for (children versus adults). Once they tested the product and realized its effective simplicity, they wanted to make sure others knew.
"Our customers are our best source of inspiration for the work we do," said Amy Serin, PhD, Chief Science Officer and Co-Founder. "It's only natural, then, that we would make their feedback and comments so integral into our business. In addition to this name update, we will continue to listen to user feedback to help evolve neuroscience technology and products that help people relieve stress and improve their lives."
Introduce peace to your daily life...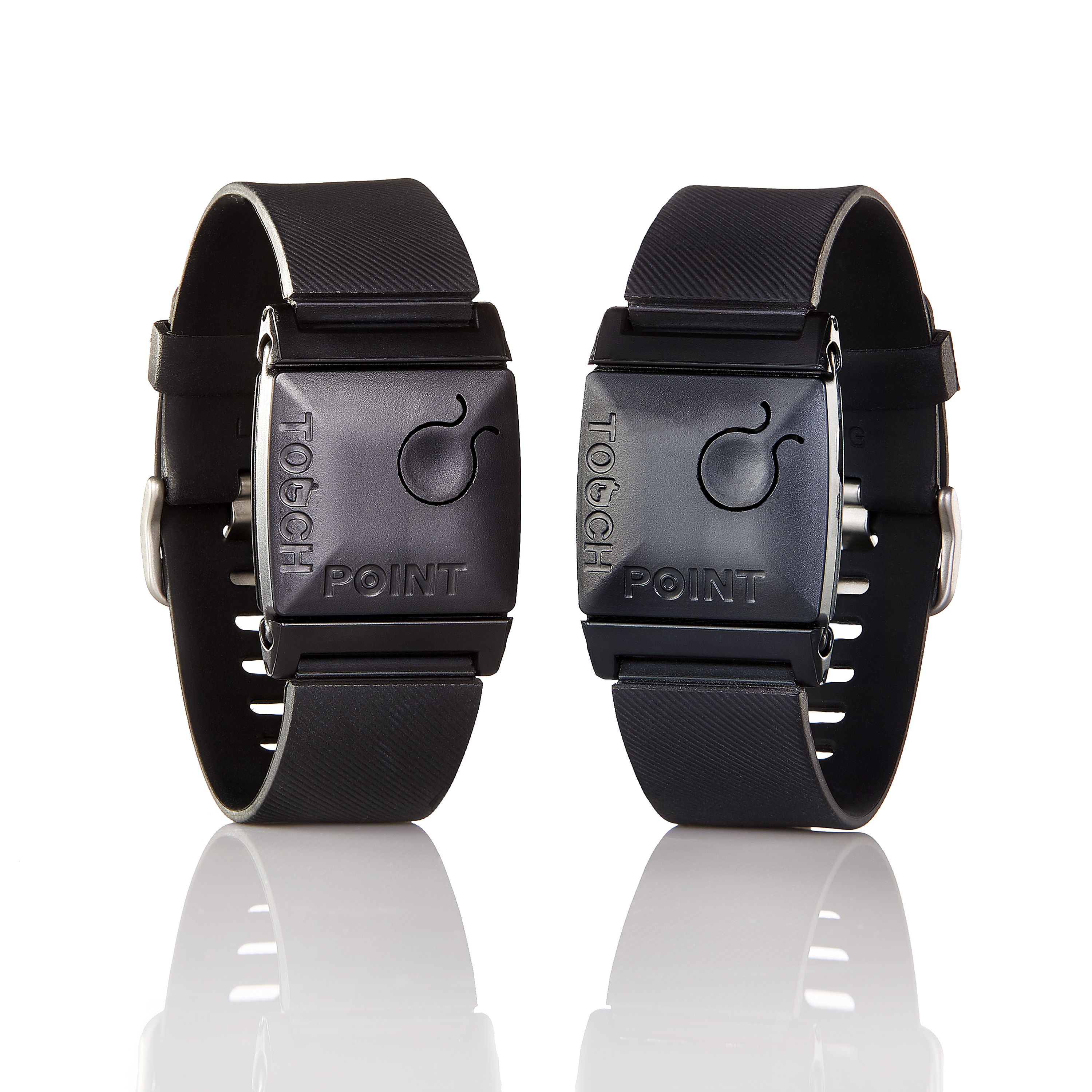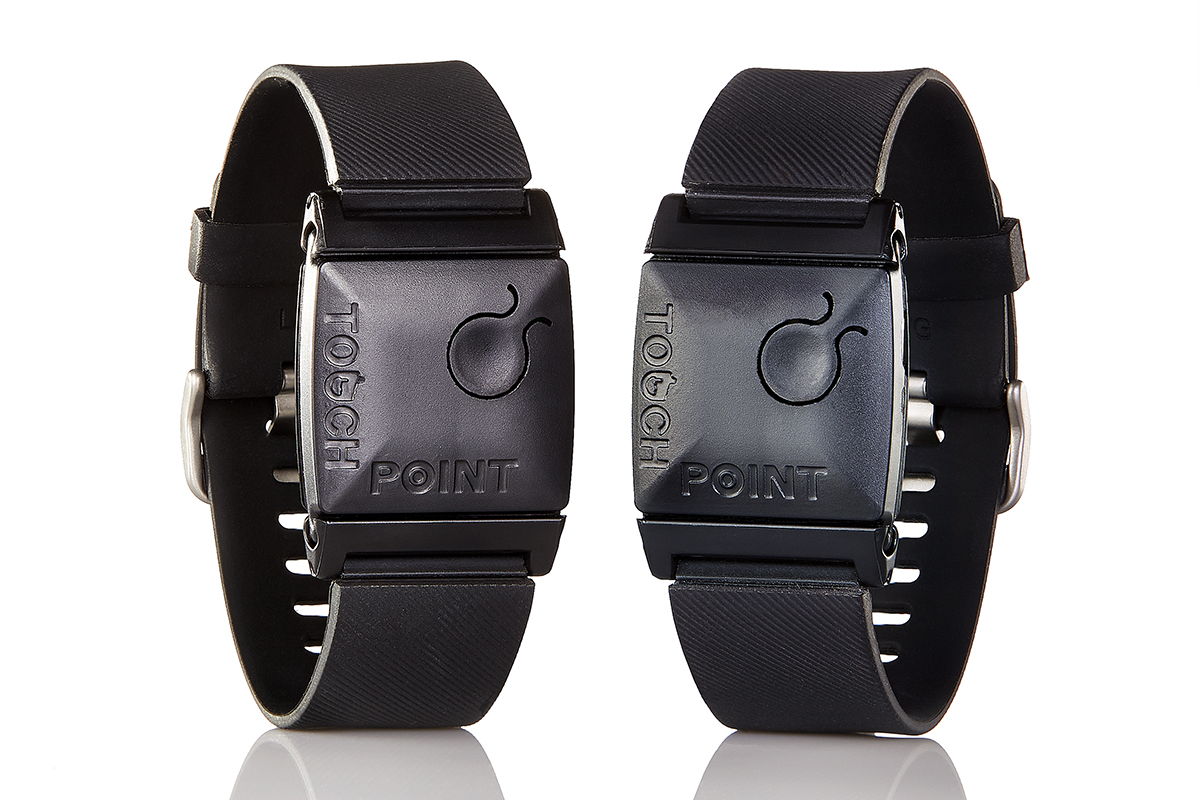 Here's how it works:
Two TouchPoints™ devices can be worn on your wrists, held, or clipped to clothing. TouchPoints™ uses Bi-Lateral Alternating Stimulation Tactile (BLAST) technology transferring alternating vibrations to alter the body's Fight, Flight or Freeze (F3) response to stress and anxiety and to restore homeostatic nervous system functioning, allowing you to think clearly and experience calm.
If you are not completely satisfied, TouchPoints™ are backed by a 30 day money back guarantee.