TouchPoints are a non-Invasive, wearable device that uses patent pending neuroscience to relieve stress in as little as 30 seconds.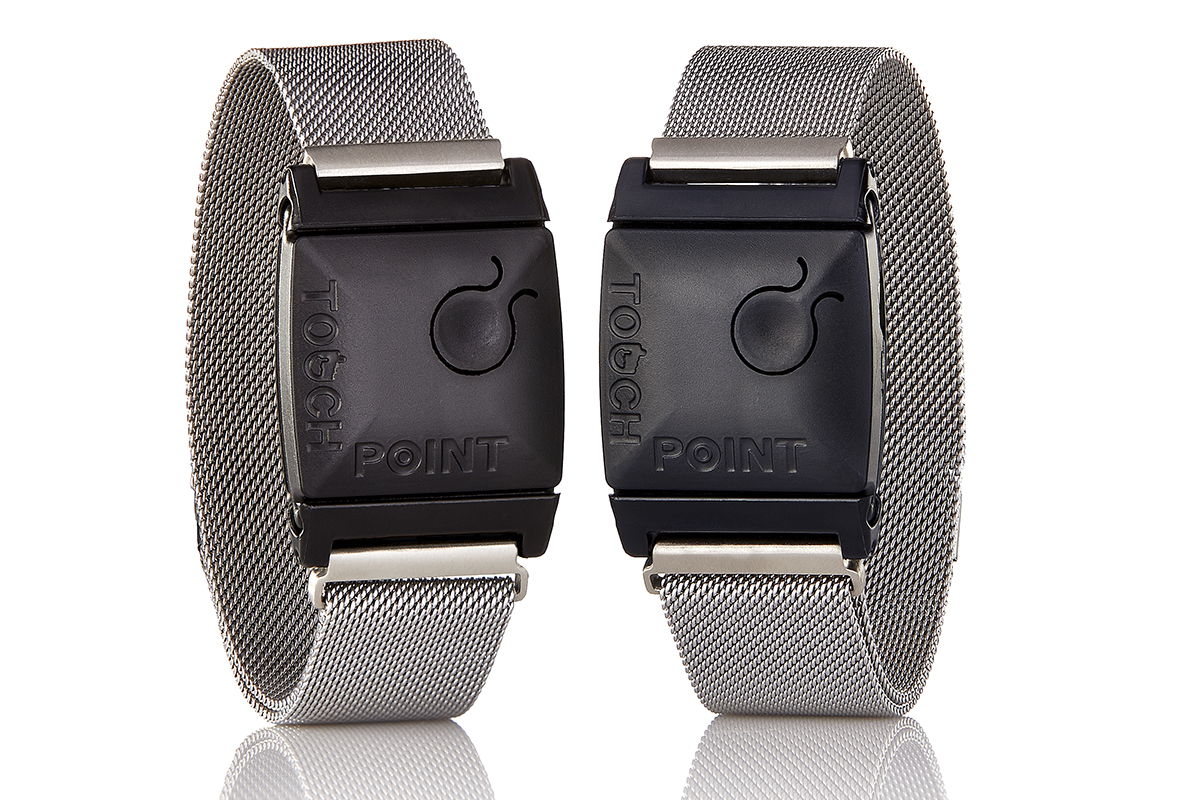 How do they work?
Here's how it works: two TouchPoints™ devices can be worn on your wrists, held, or clipped to clothing. TouchPoints™ uses Bi-Lateral Alternating Stimulation Tactile (BLAST) technology transferring alternating vibrations to alter the body's Fight, Flight or Freeze (F3) response to stress and anxiety and to restore homeostatic nervous system functioning, allowing you to think clearly and experience calm.
The TouchPoints are safe for people of all ages. The TouchPoints are an effective, accessible, and affordable solution to overcoming stress, anxiety, focus issues, enhance performance and sleep. Using the TouchPoints for as little as 5 minutes a day results in improved focus and increased performance.
TouchPoints retail for $240 and include:
- 2 TouchPoints devices to be worn on each side of the body
- Charging cables
- 2 clips and a set of 4 watchband couplers to be used in the event you wish to purchase optional armbands
- A download of a Smartphone app available for both Android and iOS platforms.