TouchPoints Basic
Combat Stress, Improve Your Focus and get a Better Night's Sleep with Wearable Technology.

Stress. Everyone has it.
In fact, 80% of Americans report that they feel stress on the job. Traditional stress management options include medication, trying to find time to meditate or do yoga, or doing what most people do – nothing at all.
Here's a better option: TouchPoints basic*, a set of non-invasive, neuroscience wearables that uses patent-pending technology to decrease stress.
"Just 30 seconds of using TouchPoints basic can reduce stress by 71%, improve your focus and help you build a better life"
Improve Your Performance, Wherever You Are.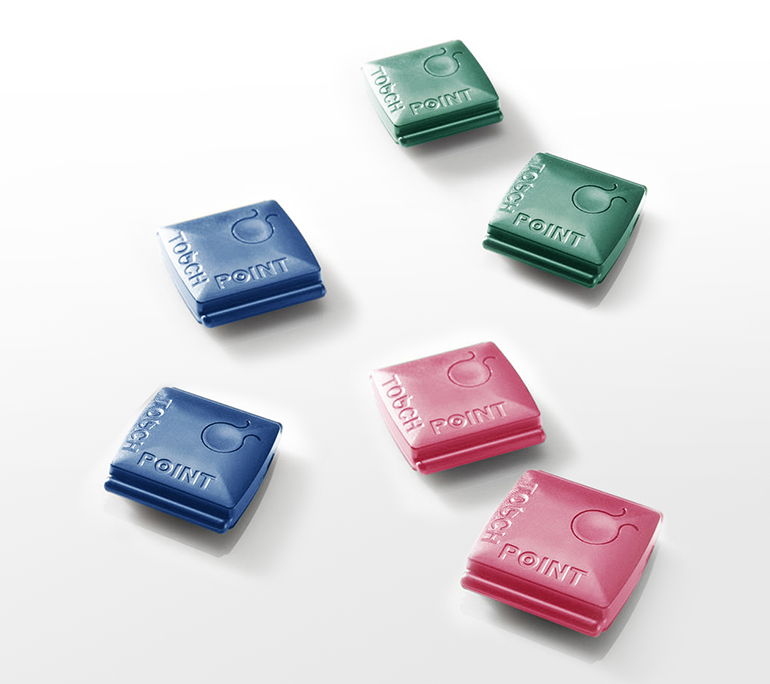 Alleviate Stress in 30 Seconds with TouchPoint basic
TouchPoints original is our best selling product and and is available for immediate shipping - Click HERE to purchase. Embedded with BLAST technology that melts away 71% of stress in as little as 30 seconds, TouchPoints original is app operated and includes a host of pre-settings to improve sleep, focus, calm, performance, and to help manage anger and cravings.
TouchPoints basic is a simpler version of TouchPoints original. TouchPoints basic is water resistant and also includes BLAST technology that can melt away 71% of stress in as little as 30 seconds.  No app control is required, they come in 3 fashionable colors, and there are three settings to choose from.  TouchPoints basic will be available in late 2017. Complete the form below to sign up to get more information and notified when TouchPoints Basic is available for sale (late 2017).
Can't decide which to buy?  If you need immediate stress relief and like customized settings, try TouchPoints original.  If you can wait for stress relief, try TouchPoints basic.  Either way you will be on your way to living your best life with less stress!
The TouchPoints are safe for people of all ages.
The TouchPoints are an effective, accessible, and affordable solution to overcoming stress, anxiety, focus issues, enhance performance and sleep. 
Using the TouchPoints for as little as 5 minutes a day results in improved focus and increased performance.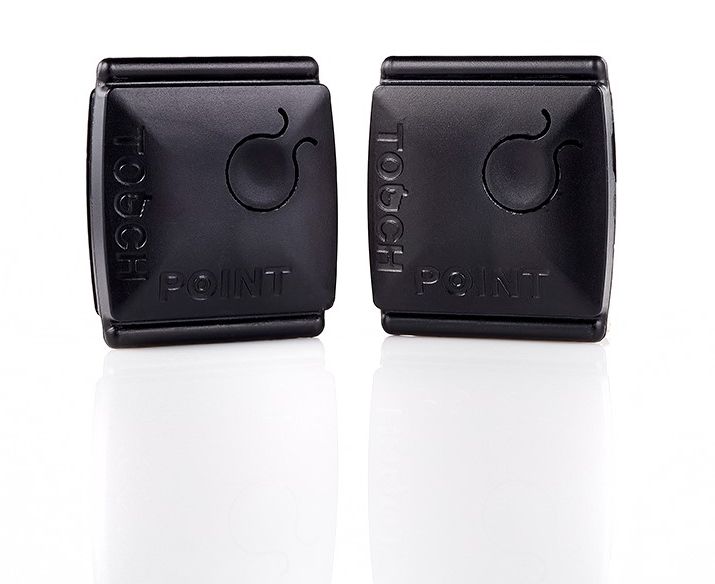 30 Day Money Back Guarantee
TouchPoints Details
Here's how it works: two TouchPoints devices can be worn on your wrists, held, or clipped to clothing. TouchPoints uses BLAST technology transferring alternating vibrations to override the body's Fight, Flight or Freeze (F3) response to stress and anxiety and to restore homeostatic nervous system functioning, allowing you to think clearly and experience calm.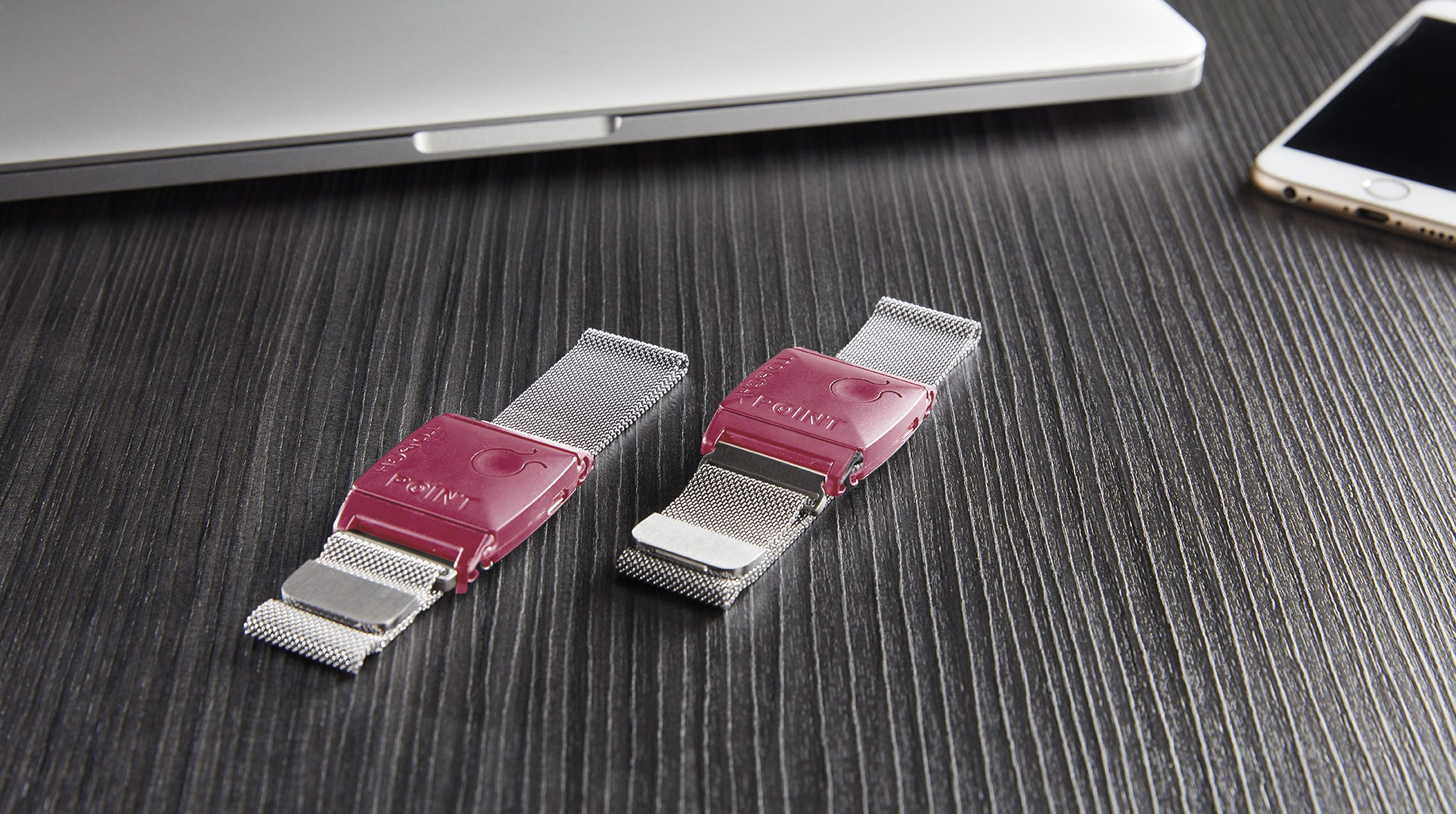 Each TouchPoints basic ordered comes with the following:
Ability to communicate via infrared to create 3 different speeds: Slow, Medium or Fast

Patent Pending BLAST (Bi-Lateral Alternating Stimulation-Tactile) Technology

A device in color of your choice (Fuchsia, Marine Blue or Cornflower Blue)

Rechargeable batteries via a Micro USB (cord included)

A small carrying bag to easily transport and protect your

TouchPoints
This portable, wearable solution attacks the symptoms of your stress, wherever you are. The technology is designed to help you:
INCREASE FOCUS - 
Use for as long as you need to focus during work, homework, test-taking, or anytime you need to pay attention during a challenging situation.

REDUCE ANXIETY, ENHANCE PERFORMANCE - 
Use them before, during or after any stressful event to reduce anxiety so you can be in-the-moment and at your best.  

SLEEP BETTER - 
Wear for 15 minutes before bedtime to get a good night's rest.

PREVENT OUTBURSTS - 
If your child has sensory sensitivities and anxiety, they can wear them during the entire school day to prevent outbursts, maintain focus and improve overall functioning.
Sign up for exclusive access to purchase TouchPoints basic for a special discounted price prior to public release.
TouchPoints basic
(Available for Purchase in late 2017)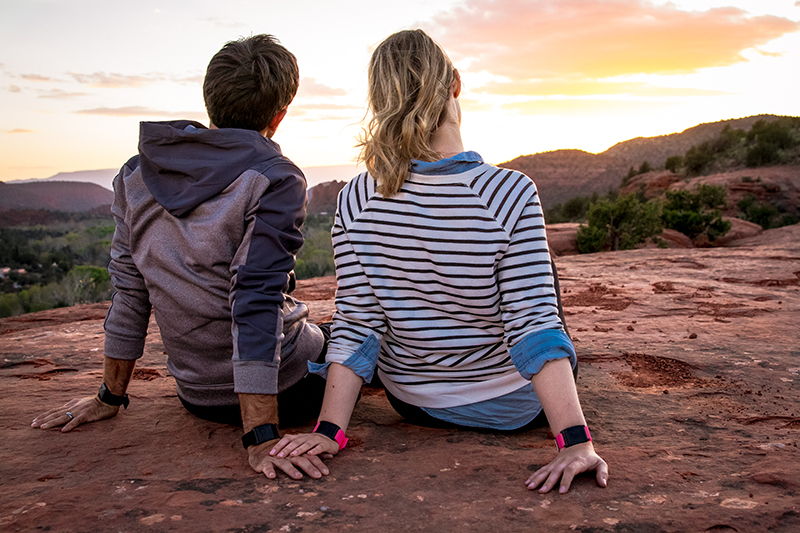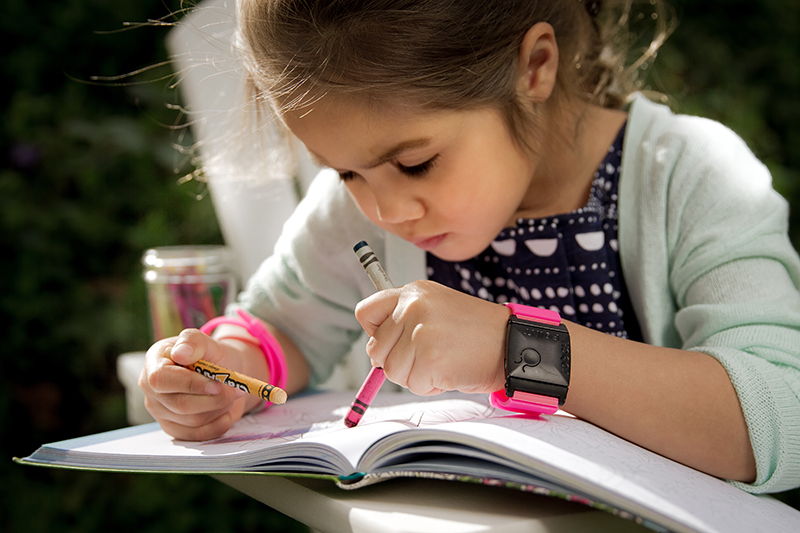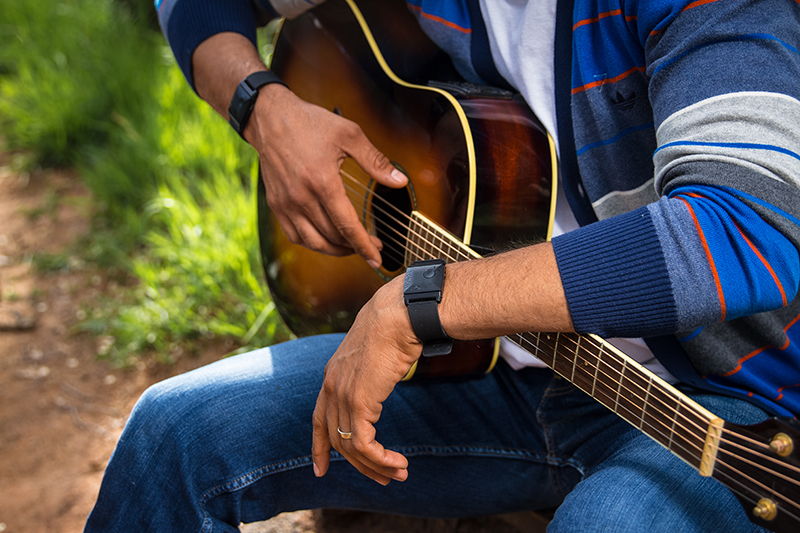 TouchPoints were designed to interfere with the body's stress response by keeping it from entering the Fight, Flight or Freeze mode. Many of our users report they experience less pain, are more calm, are able to sleep better, and have improved performance. TouchPoints can be used for a short duration to spot-treat stress, or they may be left on for longer periods of time to prevent it, as well as 15 minutes in the morning and at night to help improve sleep.
There are no known conditions that would render TouchPoints basic ineffective. TouchPoints should work on everyone because of how the brain iintegrates sensory input. If it feels like your TouchPoints aren't producing calm, it may indicate that your setting is too slow or too fast.
IIn addition, if you're panicking or thinking about an extremely stressful event, it may take longer than 30 seconds to feel the difference. In this case, leave your TouchPoints on and then reassess every minute. In a few minutes, there should be a noticeable difference. If you have a severe medical or mental health condition or are under the influence of drugs or alcohol, this may interfere with the results.
TouchPoints are a general wellness device and do not require FDA approval, as they are 100% non-invasive and a lifestyle device.
*TouchPoints are neuroscientific lifestyle devices. They are not a substitute for medical treatment, nor are they intended to cure any medical conditions.