Ultimate Sleep Bundle - $225
AVAILABLE ONLY FOR A LIMITED TIME - $350 VALUE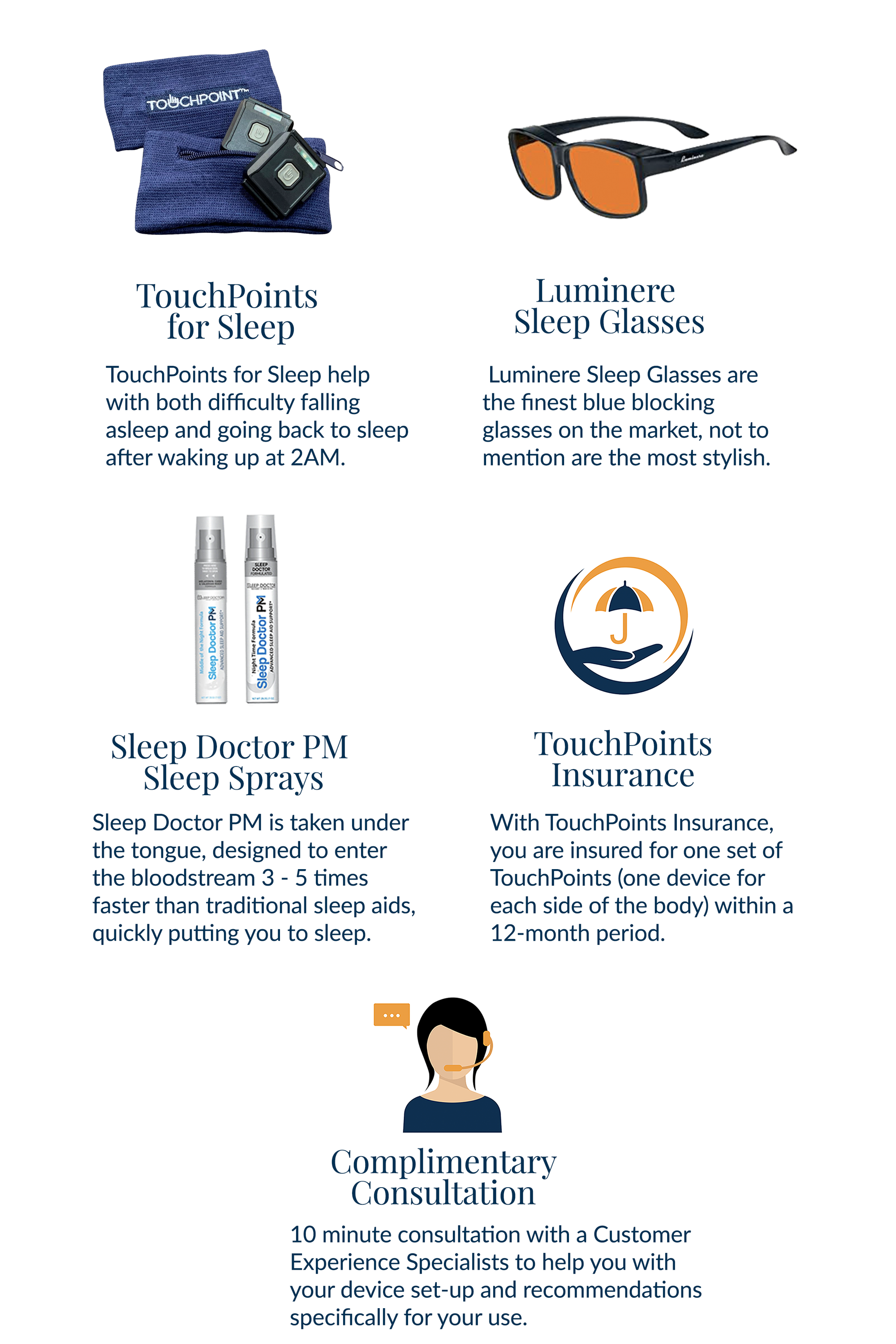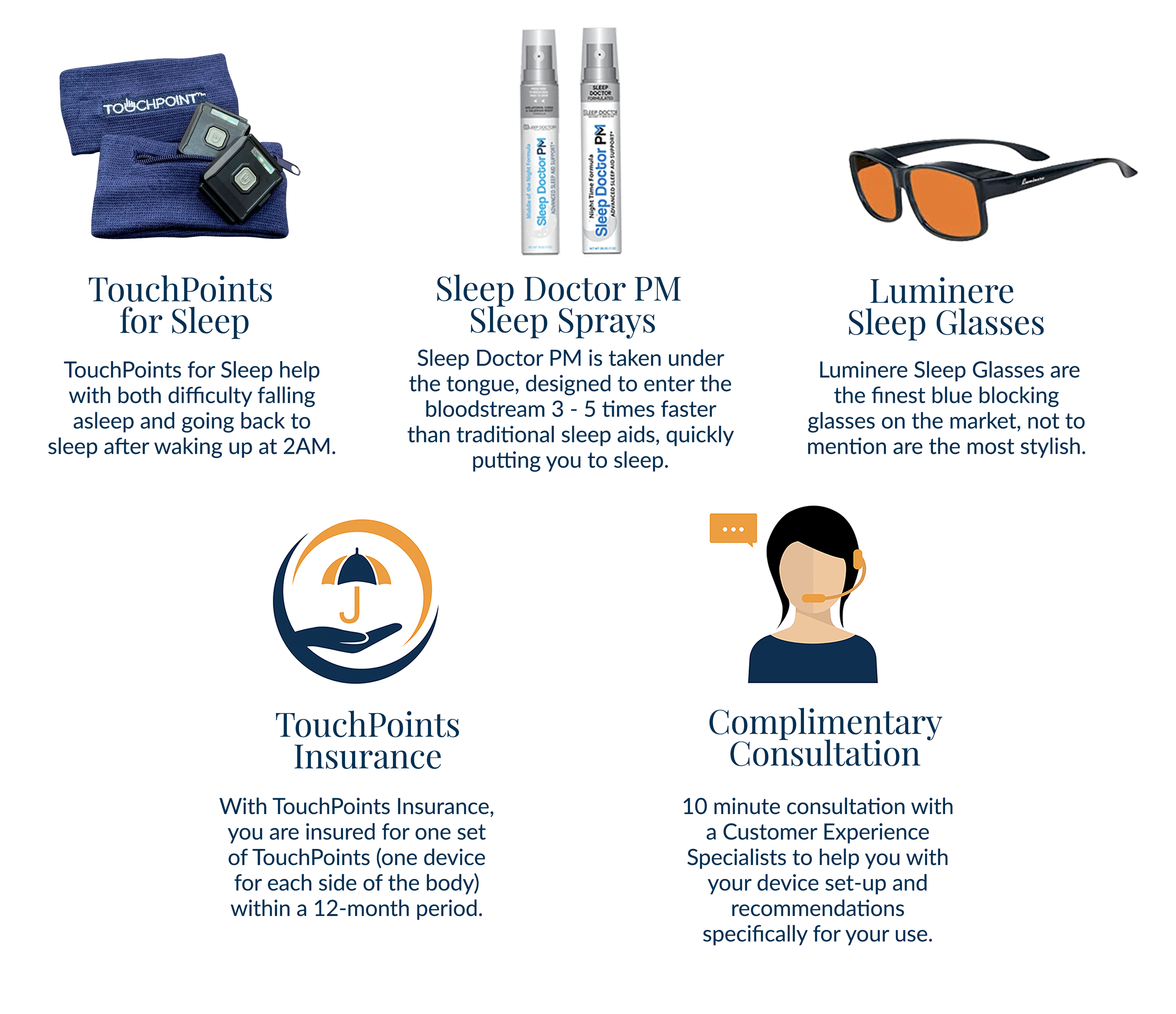 Clinical Study Shows Gain of 50 Minutes of Deep Sleep when Using TouchPoints
In a study measuring the effect of BLAST through the application of Touchpoints on sleep architecture and autonomic tone, preliminary polysomnography data comparing sleep architecture after the application of TouchPoints against baseline showed a gain of 50 minutes of deep (stage 3 - slow wave) sleep within the first week of using the device, along with gains in total sleep time and sleep efficiency and a reduction in sleep latency.
Research-proven Results: Scientific Advisory Board study shows TouchPoints help you fall asleep within 15 minutes and wake up 80% less in the middle of the night.
Three Simple Steps for Sound Sleep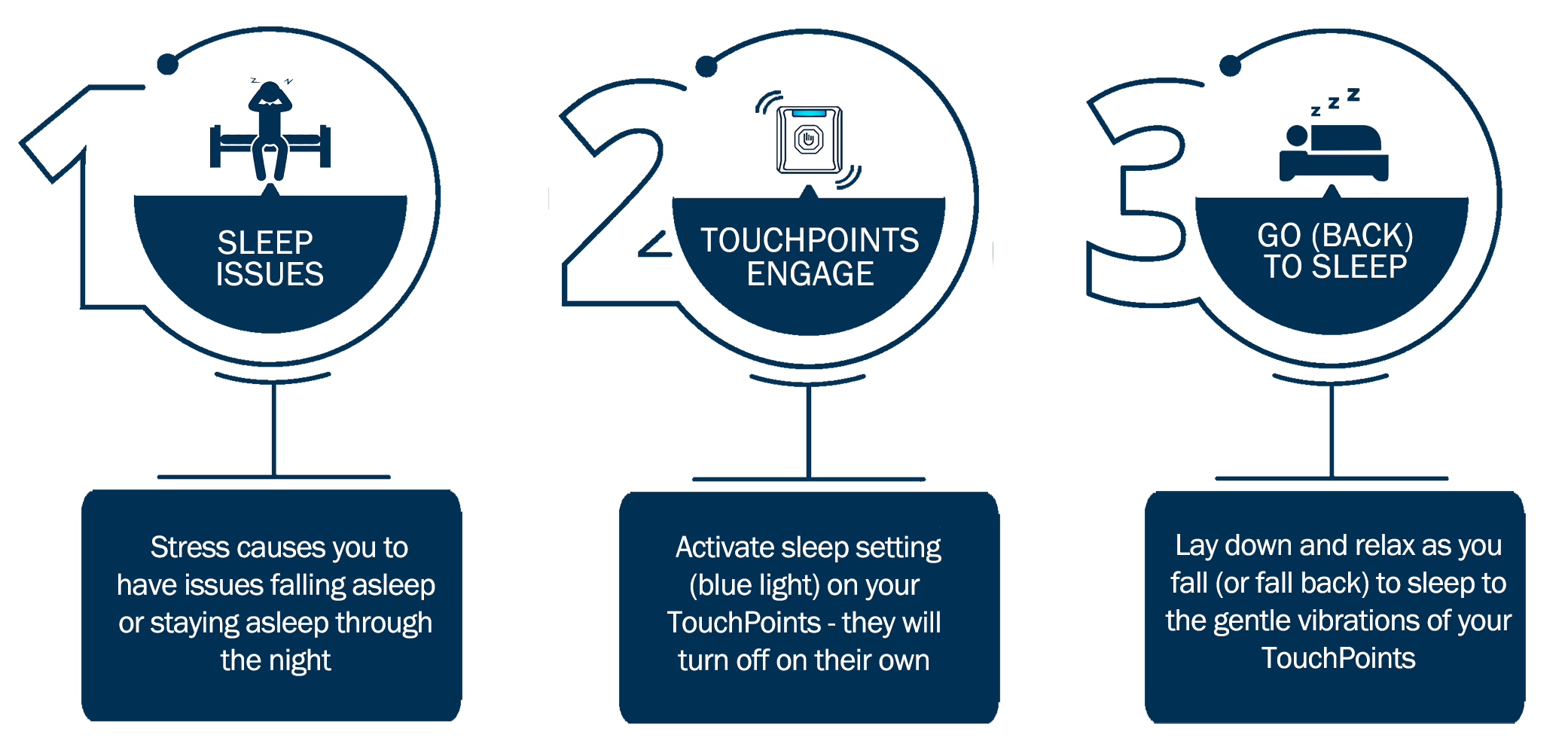 Before one of the biggest presentations of my career, I decided to use TouchPoints to help ease my anxiety. Not only did my completely calm my nerves, but I was able to clear my mind and absolutely crush my presentation.
Because stress is one of the biggest sleep disruptors plaguing people today, TouchPoints' ability to alleviate it means it can naturally help you fall asleep faster and stay asleep longer. - Dr. Michael J. Breus, The Sleep Doctor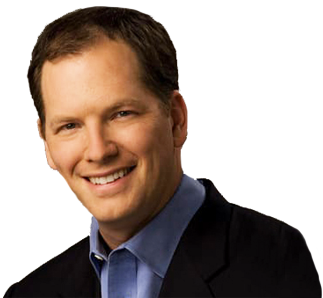 What Our Customers Are Saying

"I must say the product is amazing. Normally I can sleep for 4 hrs. When I put these on, for the first time in long time I slept for 8 hrs. I felt so rejuvenated and it works every time."
- JASLEAN GURMUKHSINGH IDNANI


"I have been suffering from insomnia for about three months. I can't even begin to tell you how hard I slept and how rested I felt. Used them for two nights, skipped a night. Couldn't get to sleep and when I did, it wasn't restful sleep."

"Thank you! I'm finally getting a good night sleep. In fact, my Fitbit just told me I had a 5 night streak of meeting my sleep goal, that has never happened! "

"I was in so much fibromyalgia pain today, I didn't realize how much my pain was eased after getting such good, restful sleep. I will definitely not be skipping another night without my TouchPoints!"

"I put in in sleep mode when I got in bed and it was like pushing sedation! Slept 8 hours solid, vivid dreams, sprung out of bed awake and alert, ready to rock my day👍🏻 Awesome!"