THE GIFT OF CALM FOR THOSE IN NEED
Touch of Hope Scholarship
We are excited to be giving away dozens of TouchPoint sets this month, so apply today!
We believe everyone deserves to live their best life. It's our purpose to make our technology as accessible as possible and available to people of all ages and walks of life. This program is for individuals and families with financial need who seek to improve their lives through applied neuroscience.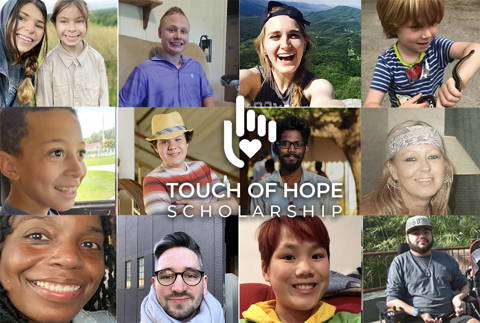 TouchPoints are patented wearables that use gentle vibrations to reduce the negative impacts of stress.

Research shows TouchPoints increase focus by an average of 50%

TouchPoints are scientifically proven to reduce stress by 74% in 30 seconds

Research participants using TouchPoints fell asleep within 15 minutes and woke up 80% less
MEET OUR SCHOLARSHIP WINNERS