Stress can cause too much mental chatter or cause us to feel overwhelmed about the task at hand, making it difficult to focus. Overcoming the inability to focus can be essential in achieving target goals in the classroom, at work or in your personal life. TouchPoints can help you get – and stay – on track.
TouchPoint Solution's wearable devices are embedded with patented BLAST (bi-lateral alternating stimulation tactile) technology. BLAST is scientifically proven to alter the body's "fight or flight" response caused by stress. The wearables emit alternating vibrations that disengage your standard stress response (sympathetic nervous system), and shift you into the calm, logical side of your brain (parasympathetic nervous system).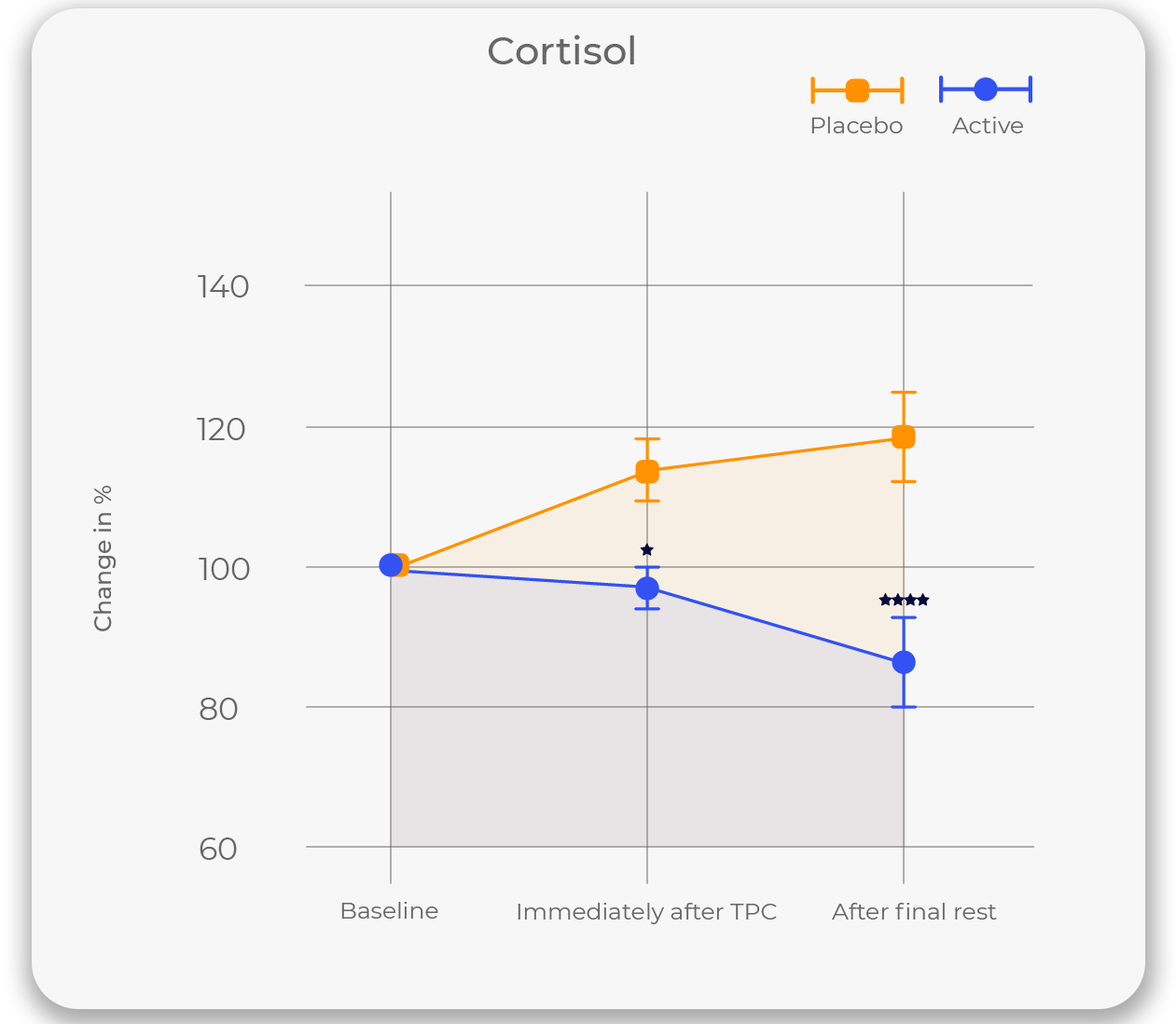 IMPACT OF TOUCHPOINTS ON ATHLETES
Effect Of Bilateral Alternating Somatosensory Stimulation On Reducing Stress-Related Cortisol
This triple blind placebo-controlled trial with athletes showed TouchPoints stabilized cortisol levels during stressful events and reduced the level of stress points even when cortisol traditionally spikes.

When using TouchPoints™ consistently to focus, overtime you may not need them in certain situations as they become less stressful because of your TouchPoints™. One of the ways BLAST works is by creating new neural pathways that help modify the memories that trigger our stress response. With continued use of TouchPoints™, these new neural pathways can build overtime, progressively reducing the release of stress related hormones that can cause inattention.
As soon as stress or stressful thoughts make it hard to concentrate.
Start 15-30 minutes before you should start task or while you are thinking through the strategy.
Place TouchPoints on your wrists, pockets, in socks, or simply hold them.
Activate TouchPoints on the Medium/Yellow setting.
Continue use for the duration of the task.
"With my job, I often give big presentations to prospective clients. In the morning, while I practice running through the deck, I put my Touchpoints on the sleeves of my shirt to calm my nerves. They really have helped my focus and performance."
"They do help with the stress that accompanies autism and with focus. My son just started using them. He is 24. Tonight he was in a panic over a speech he needed to write. Normally, that would be it...he would shut down and go to bed...drop the class. (he is in college). Put the TouchPoints on the calm setting for about 15 to 20 minutes and is now working hard on his speech. Panic attack gone. It has also helped him focus for long periods of time on difficult assignments."