SAFE FOR KIDS OF ALL AGES
Help kids focus and concentrate naturally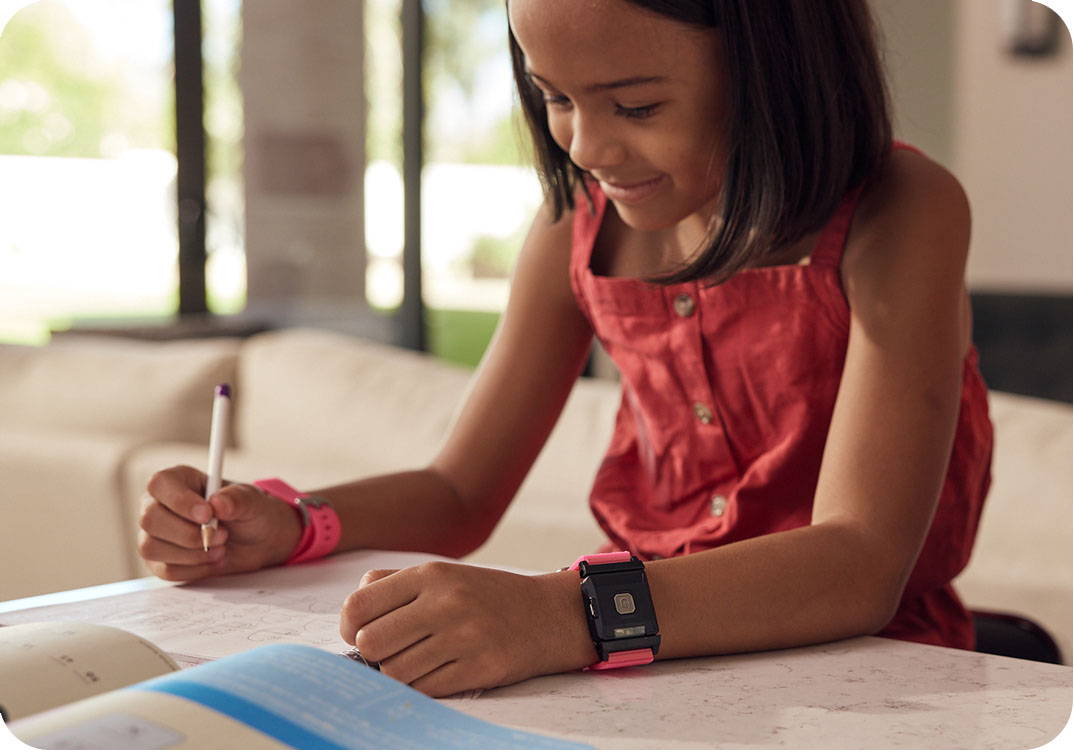 Focus and concentration are common struggles for kids, who often have trouble sitting still and ignoring distractions. This is especially true when it comes to paying attention in class, since the classroom is often full of distractions, from chatty classmates to a cluttered desk.
TouchPoints can help filter out these distractions, making it easier for kids to focus in class and concentrate on completing their schoolwork.
Whether it's a sport, musical instrument, or a subject of specific interest, the better kids can focus on the subject at hand, the more they will learn and grow.
TouchPoints can help kids make the most of the time they spend, maximizing the impact of their efforts. In fact, research shows TouchPoints improve kids' ability to focus by 50%.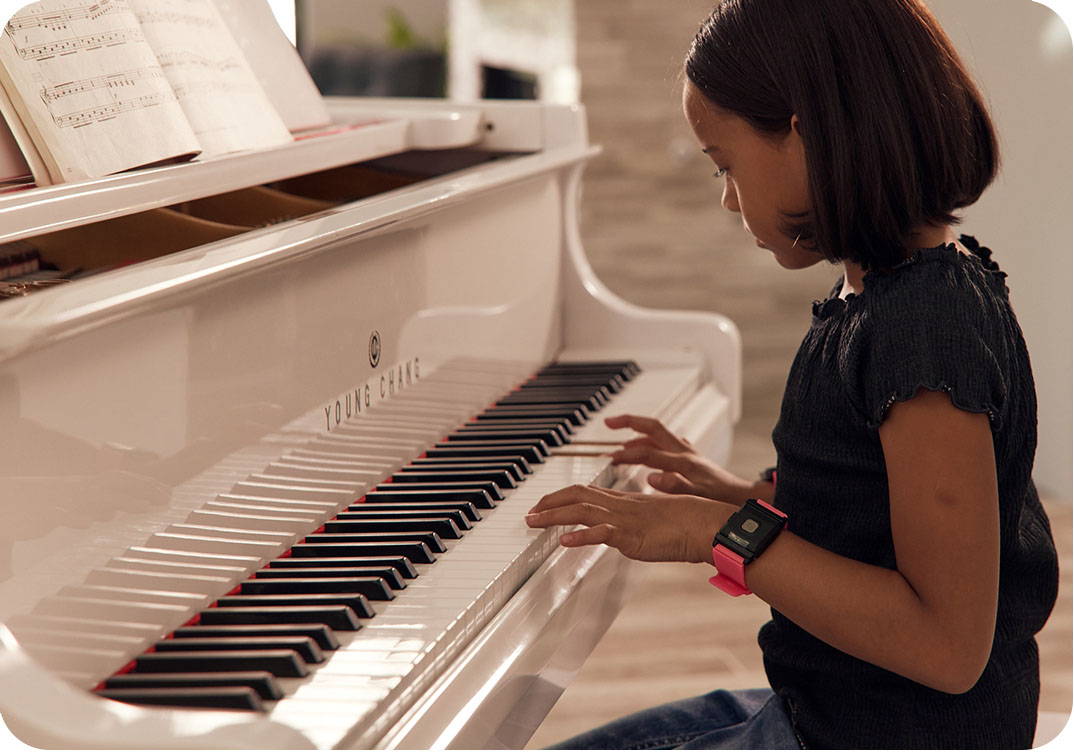 DOUBLE-BLIND PLACEBO CONTROLLED STUDY
Impact on Childs' Focus and Hyperactivity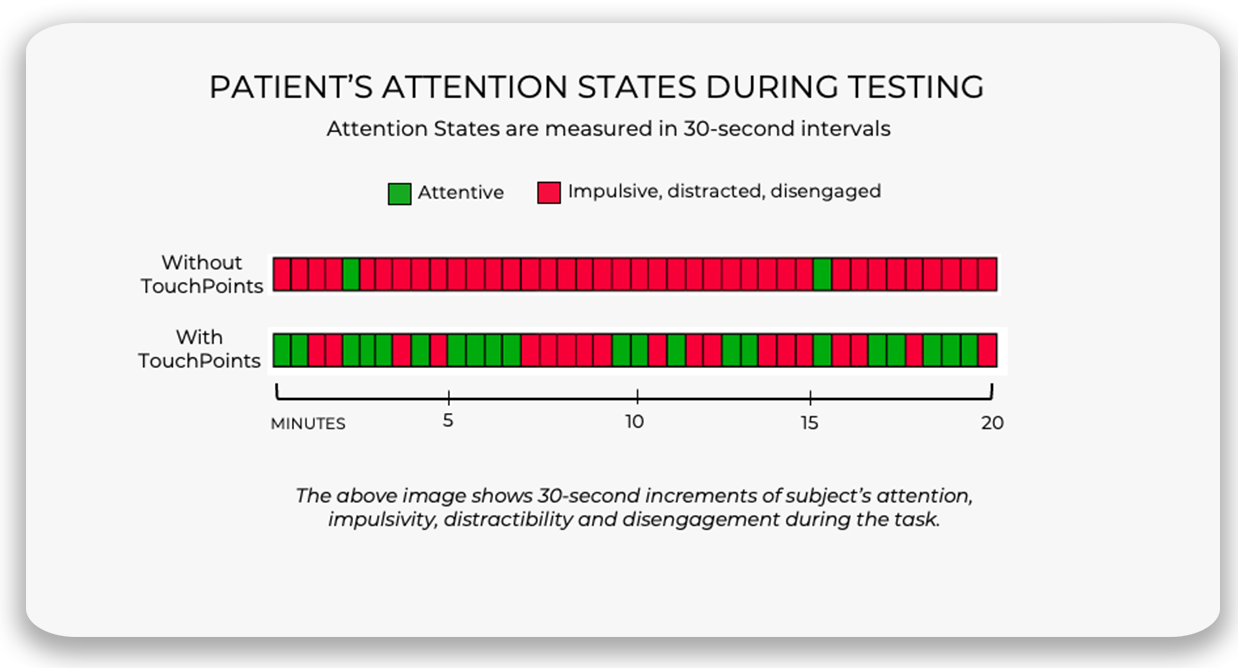 Results of a double-blind placebo controlled study shows that using TouchPoints can reduce hyperactivity and improve focus. Tracking actual movements with a sensor on PEARSON's Quotient device shows a real-time reduction while kids and teens are engaged in a task of attention and impulsivity while tracking their movements.
30-DAY MONEY
BACK GUARANTEE
COMPLIMENTARY
CONSULTATION