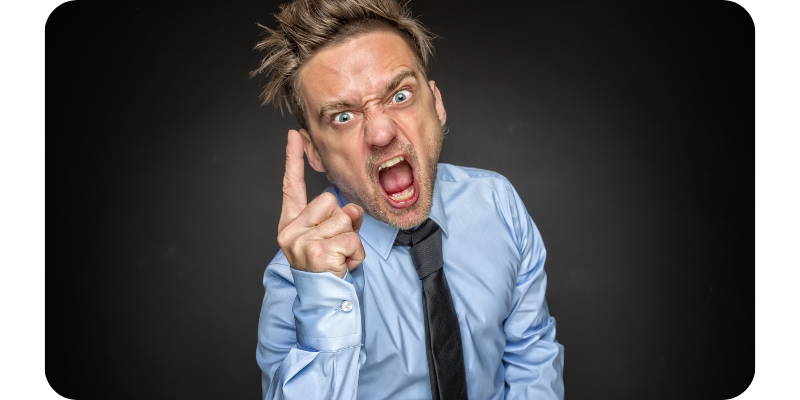 People can become aggressive when their fight/flight/freeze response is activated. For adults, this may look like acts of physical violence, shouting, swearing, and harsh language. Being susceptible to aggressive behavior in times of stress can have serious negative impacts on personal and professional relationships. Use TouchPoints before an outburst or when agitation gets too high to keep aggression at bay.
TouchPoint Solution's wearable devices are embedded with patented BLAST (bi-lateral alternating stimulation tactile) technology. BLAST is scientifically proven to alter the body's "fight or flight" response caused by stress. The wearables emit alternating vibrations that disengage your standard stress response (sympathetic nervous system), and shift you into the calm, logical side of your brain (parasympathetic nervous system).
When using TouchPoints consistently with aggressive behavior, overtime you may not need them in certain situations as they become less stressful because of your TouchPoints™. One of the ways BLAST work is by creating new neural pathways that help modify the memories that trigger our stress response. With continued use of TouchPoints, these new neural pathways can build overtime, progressively reducing the release of stress related hormones that can cause aggressive behavior.
Use as soon as you feel agitated or start expressing signs of agitation.
If you know you're going into a scenario that may cause agitation, begin using them 15-30 minutes prior.
Place TouchPoints on your wrists, pockets, in socks, or simply hold them.
Activate TouchPoints on the Fast/Purple setting.
Leave on until you feel a sense of calm.
"When I'm feeling overwhelmed and I can feel the frenzy in my mind building. Wearing my TouchPoints brings me to a calmer and more resourceful place. I can wear them when working, when having or anticipating emotional heavy conversations or interactions, and before bed for a more restful sleep."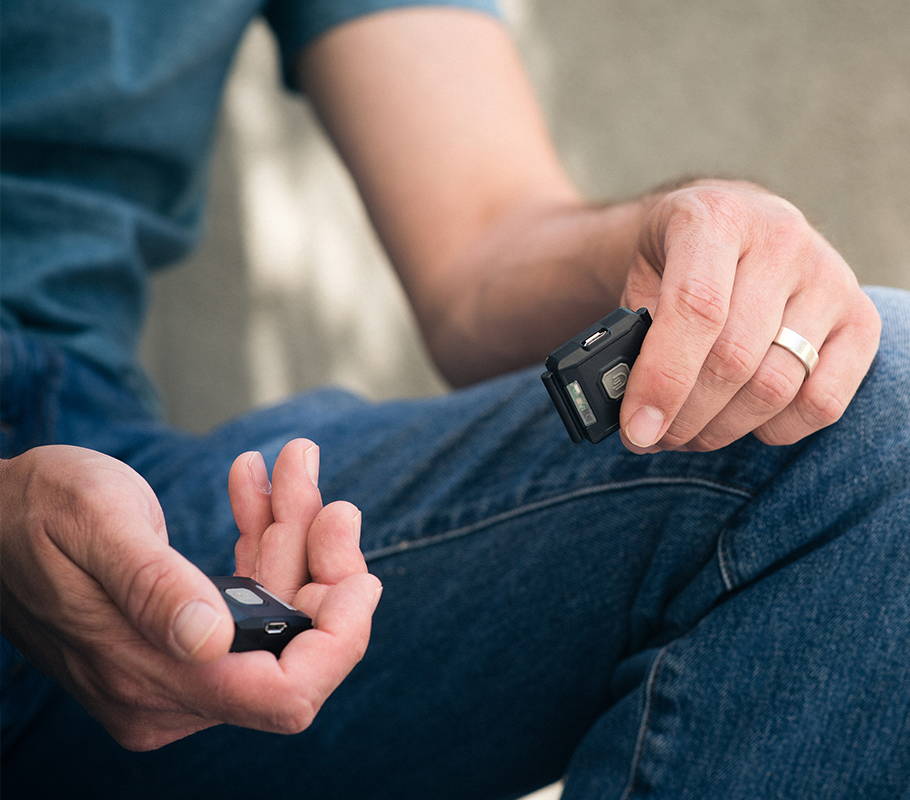 "We received our TouchPoints about a month ago and they have made a huge difference in the lives of my children and me. My son has ASD and the TouchPoints were recommended by my therapist to help him while we are in transition from one therapist to another. We have noticed a big change in him during angry moments preventing major meltdowns. My daughter will ask for the "beepers" every now and then and I have noticed a calmer demeanor in her. I have used them at work for focus as well as at night to calm down and relax after work. And for each of these situations, I see and feel a difference. If you are on the fence about purchasing, I would definitely recommend them! They have been a huge blessing to our family."
Leal-Junior, E. C.,Casalechi, H. L., Machado, C. dos, Serin, A., Hageman, N. S., & Johnson, D.S. (2019). A triple-blind, placebo-controlled randomized trial of the effect ofbilateral alternating somatosensory stimulation on reducing stress-relatedcortisol and anxiety during and after the Trier Social Stress Test. Journalof Biotechnology and Biomedical Science, 2(1), 22–30.https://doi.org/10.14302/issn.2576-6694.jbbs-19-2784
Kemeny M. E., Shestyuk A. (2008). Emotions, the neuroendocrine and immune systems, and health. In Lewis M., Haviland-Jones J. M., Barrett L. F. (Eds.), Handbook of emotions (pp. 661–675). New York: Guilford Press. [Google Scholar]