5 holistic ways businesses can reduce stress in the workplace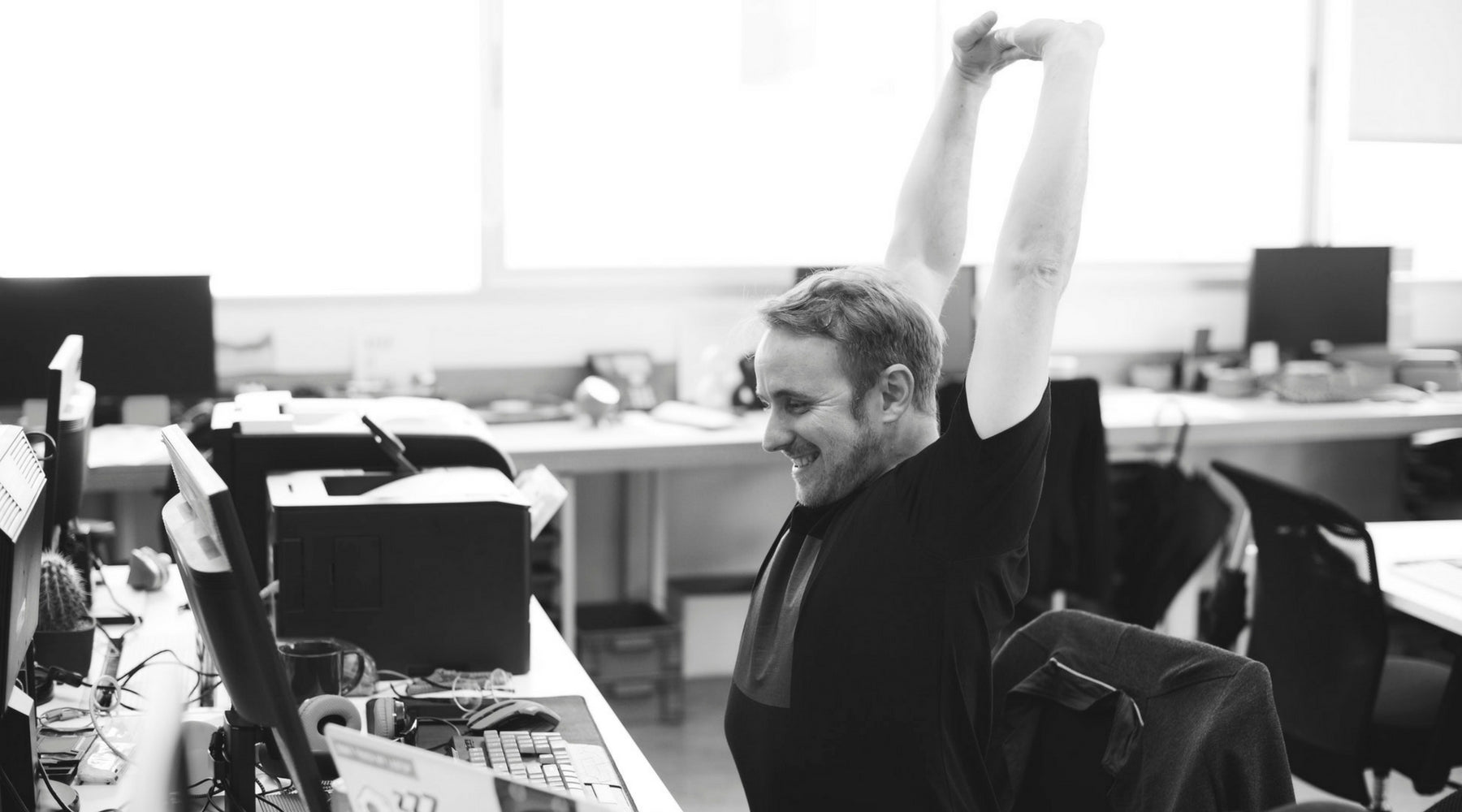 Workplace stress can hit like a ton of bricks, or it can boil up slowly from a simmer. Missed deadlines and long hours can lead to effects experienced long after you leave the office. No matter how it arrives, you've probably felt it. According to the American Institute of Stress, 80% of workers have reported feeling stressed out on the job in the past year. Stress inhibits our daily functioning and leads to a perpetual cycle of poor sleep, lack of focus, unhealthy eating habits and underperformance - and it's costing American businesses $450 billion dollars per year in lost work hours and medical bills.  
While wellness programs are designed to lower health insurance costs and boost productivity and happiness, they more often than not fall short. They provide cognitive/behavioral information only without a clear path to change, and lack any meaningful follow through.
In 2018, it's time for initiatives that are cost-effective and have significant impact on employee health and engagement. Here are 5  holistic ways businesses can reduce stress in the workplace:
Provide lounge/flexible work areas in the office
Sitting for extended periods of time decreases focus, circulation, and creates negative health outcomes. Many employers are now offering alternative work environments such as lounge spaces, massage chairs, or yoga balls to change the angle of sitting and improve circulation, focus and productivity. Stress relief is a critical component of employee health and engagement. Allowing employees flexibility in their day via lounges and flex work areas allows for a natural outlet for stress relief.
Offer standing desks to improve posture and increase circulation
Providing standing desks can enhance posture, reduce back pain and improve balance. Not to mention it helps increase the blood flow in your body and helps keep you focused for longer.
Encourage minute meditation during breaks and when needed  
Rather than taking an hour lunch break to go out to eat or go to the gym or yoga, many employers are recommending minute meditation as a quick, effective way to relieve stress while on the job. Before choosing a meditation program it's useful to understand your stress personality type. Use a free resource like the personalized stress profile from the TouchPoint Solution available for iOS and Google Play. Once you know what stress type you are, there are a plethora of free and user-friendly apps out there including calm.com, insight timer and headspace.
Implement a dream program
For far too many employees work has lost its appeal and has turned into routine monotony which leads to low engagement and productivity. The concept of the Dream Manager program comes from Matthew Kelly's book The Dream Manager. The principle is that by asking employees what their dreams are then jointly (company and employee) taking actionable steps to make the dreams come true, employees become invested in their work and productivity and commitment improves. Valor Global is an example of a company that has successfully implemented the program and they report a 50% reduction in turnover since inception.  
Provide neuroscientific support
Neuroscience hacks can help keep people internally regulated throughout the day. From using TouchPoints, stress relief devices, to alter the body's stress response and maintain logical, rational thinking to using Blue-light blocking glasses to assist with circadian rhythm regulation, advances in neuroscience are empowering individuals to be the best version of themselves.