How to Cope With Financial Stress While Planning for a Family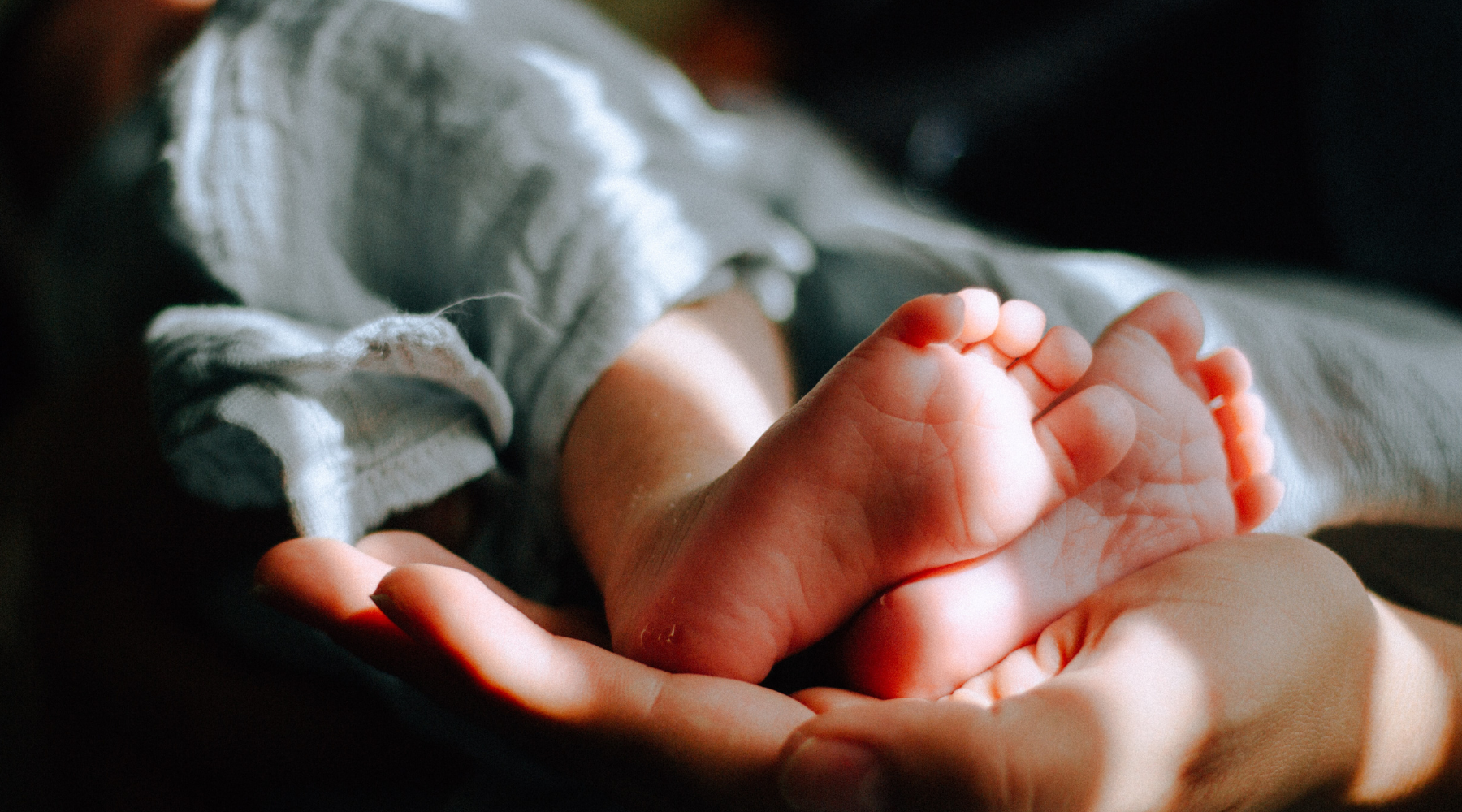 The time has come - you and your significant other are ready to take the leap, and ready to start planning your future as a family. Planning a family comes with excitement, uncertainty, some highs, and potential lows, but remember, fall into the unknown of it all.  
There's a lot to think about when planning a family. From the pre-and post-pregnancy stages, preparing your home, and getting an idea of what your new financial situation could be like with a little one in the mix, these all are important aspects that you'll need to navigate.   
Did you know that money-related stress is the highest since 2015 according to a report by the American Psychological Association? With family planning and the ever-changing stages of life, there may be some stressful moments, but thankfully, we have some tips on how to handle it all.  
Develop a Life Plan 

 
The first step to consider is to evaluate the aspects of your life that might need adjustments as you begin to grow your family. Utilizing this forward-thinking is a great way to set you and your family up for success financially and can potentially ease the stress that could come along with this planning down the road. Some things to think about before the baby arrives are:  
Are there family and friends nearby that could watch the baby or help you out during the first few months? 

 



How much time are you able to take off from work? Are you going to go back to work?

 



Is your living space suitable? Do you need to think about moving into a bigger space or revamping rooms in your home?

 
As a parent to be, what are the long and short-term goals you and your spouse have for your family and individually? Consider both ends of the spectrum to ensure you find a middle ground that works for both of your virtues in life. Talk with each other about what you need to be fulfilled within your life and financially. Throughout your journey, it's very important to consider these aspects to ensure you maintain a healthy relationship with one another. 
Setting attainable goals can be tricky if you're entering a new phase of life with minimal direction. To better define what you need, or what to want to work towards when family planning, try the process of setting SMART goals. Although many people use this practice for their careers, you can also try to utilize it within your everyday life. You can set them for yourself and then set some together. Your SMART goals should consist of ideas that are specific, measurable, achievable, realistic, and timely. Write them down and hold ourselves accountable. Do monthly check-ins to see if you are doing all that you can to ensure you are achieving the goals in some way. Having these action steps in place and having a plan is also a great way to limit the stress that may be brought on by the financial side of growing your family.   
Gain a Better Grasp on Your Finances  

 
To ease financial stress you'll want to get a better sense of your financial situation, and tracking your spending is a great place to start. See where you are allocating the most money, and maybe even consider dividing expenses into buckets so you can see what categories you're spending in most (dining, travel, home, medical, etc.). Factor in what you and your spouse make from each paycheck, and look into where that money is primarily going. Gaining a better understanding of your spending habits is a great way to evaluate your money and how it flows in and out of your accounts.    
When it comes to planning for a family, it's beneficial to familiarize yourself with different financial offerings. See what payment options you could take advantage of as you start to take on projects around your home to prepare, navigate child care expenses, and purchase car accessories or family friendly vehicles.  
Although the majority of family planning is exciting, there are certain expenses that may cause stress throughout the process. Don't worry, there are a variety of avenues you can utilize to flawlessly execute payments. If you have a small home improvement project such as creating a nursery, consider looking into whether a personal line of credit or credit card is better for your situation. The more grand the project, the more you may also want to research HELOC as an option. Another great idea would be to learn about personal loans and how you could use them for larger purchases and/or emergencies. If you know you'll be purchasing an influx of baby products, you can look into store credit cards, perks programs, installment plans, and cash-reward offerings. 
Researching these programs is a smart tactic for individuals looking for extra ways to support smaller portions of projects needed to prepare for the baby's arrival and their first years. Dipping into your savings is also a good way to source payments for items upfront. If you have built up your savings and have some wiggle room to utilize some of it, it's a good avenue to think about. Whatever your situation, immerse yourself in different financial offerings to figure out what best aligns with your situation. 
Once you have an idea of where you're spending money and various financial options, you may want to consider restructuring the budget you currently have. With a new family member in the mix, it's very important to have a budget that reflects the change to ensure you are on track financially. The best way to forecast potential spending would be to look up different price points for baby items that you're going to need. Look on different websites to find the best deals and write them down to draw price comparisons.   
Improve Money Management Habits  

 
One of the best things you can do for yourself as a soon-to-be parent is to improve your money management habits (especially if you lack in this department). Being worried and stressed about money isn't always avoidable, and it inevitably has the potential to cause some friction within a household, but if you can improve your money management habits and identify different coping strategies, you have the potential to limit stress throughout your household. Having these issues in order and resolved beforehand can help lessen the amount of stress you may feel when you're experiencing some of those sleepless nights.   
To start, pinpoint and identify where your money-related stress comes from and ask yourself: Are you and your spouse overspending on items that you don't necessarily need? Does someone in the relationship or the family lack financial knowledge and an understanding of the budget? Is there a way you can add more money to your savings and 401k as you prepare for your child to get here? Accessing these money management habits that you may or may not have can help clear up any gray area there may be within your finances. Work with your spouse on how you can have better habits.  
Consider getting a calendar where you can track paydays and bill due dates to help keep yourself on track so you don't get hit with late fees. Get on the same page with how much you're both adding to the savings account and how much you are planning to spend in the coming weeks. And a big one, don't abuse the credit card. Make sure both of you are acting smart about what the credit card should and shouldn't be used for. Having these scenarios in mind can be a useful way to start up the conversation between you and your significant other on how to improve everyone's money management habits.   
If you are struggling to try to get your finances on the right path, or if you need some extra assistance when it comes to money management habits, talk with a financial advisor. A financial advisor is there to help and support you when it comes to different financial situations. If you feel stuck or you need someone to give you advice and point you in a different direction financially, they are a great resource.   
Prioritize

Your Mental and Physical Health

 
Throughout the whole planning process and even once the baby arrives, it's crucial to make sure you are prioritizing your mental and physical health. Ensuring your prioritizing mental and physical health is a useful way to cope with stress (especially financial stress). You can do this in a variety of ways such as buying a journal where you can write down your thoughts and feelings. You can even utilize the journal to jot down the SMART goals we mentioned earlier along with little wins you have.  
Exercise is great for both your mental and physical state. It's also good for when you need to clear your mind. Exercise can help give you the clarity you need and can act as a good stress reliever. If you do not like super physical workouts consider meditating and yoga to enhance mindfulness. Don't forget to fuel your body right! It's so important to nourish your body with healthy foods and liquids to ensure it's getting the nutrients it needs to have sustainable energy. Tip: Try to avoid caffeine as it can be a substance that increases your chance of feeling stressed.  
You can even consider talking to your spouse or a professional about your feelings and what's been stressing you out in life. Having a neutral figure in your life is a great way to just let out everything that is on your mind. Holding things in can do more harm than good, so make sure you talk about what's bugging you. 
Another idea is to minimize your smartphone use. Unplugging and taking time for yourself to be in the moment with your family can do a lot for you mentally. Limit screen time well before bed so you can have a healthy sleep schedule as well. You may also consider investing in a stress relieving wearable Touchpoints device that reduces stress through bi-lateral alternating stimulation tactile (BLAST) technology. This device would be great for someone who has a difficult time controlling their fight or flight reactions when in stressful situations. Overall, slow down. Make decisions one at a time and do not try to solve everything at once. Give yourself time to think and process all the information. Develop action steps and then move forward with a plan.  
Taking these ideas into consideration will help relieve some of the stress  brought on by planning a family. Remember to take a step back when things get tough, evaluate the situation, and move forward with a plan of action to ensure you do not let stress get the best of you.