January 2021 Touch of Hope Scholarship Winners Announced!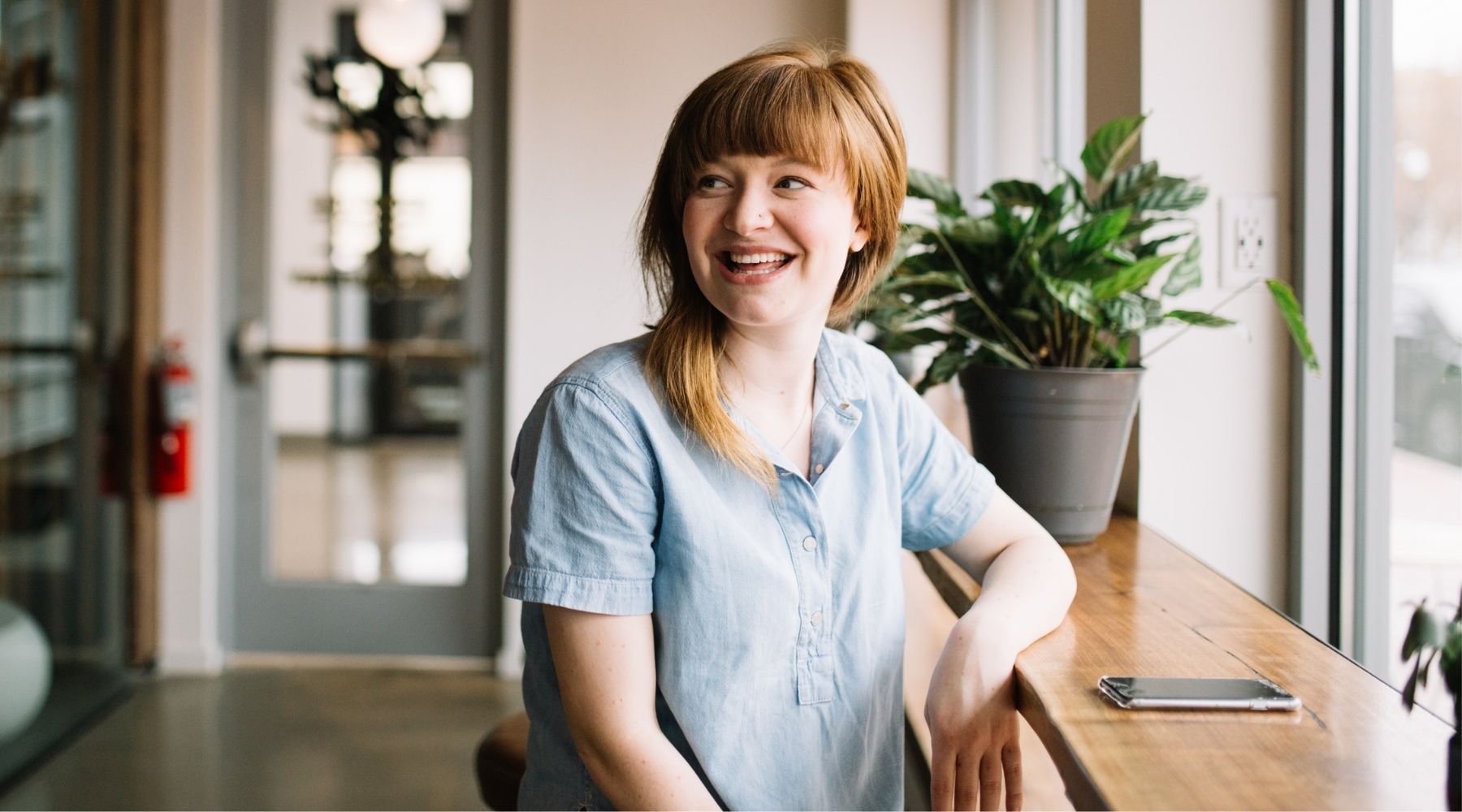 At TouchPoint Solution, we believe in giving back. This means every month, we give away sets of TouchPoints via our
Touch of Hope
, a scholarship program for individuals and families with financial need who seek to improve their lives through applied neuroscience. To date, we have given away thousands of TouchPoints to deserving families.
"I received a pair of TouchPoints as part of the scholarship program. I am a grad student who struggles with anxiety and who didn't have enough money to order my own pair. Because of a Touch of Hopes, I was able to use TouchPoints to help with my anxiety and to help me sleep...a crucial thing for a grad student!! I am deeply grateful for the product and Team TouchPoints' generosity."

– Elias Lawliet, Touch of Hope Scholarship Recipient
Thank you to all who submitted applications this past month. After many hours of reading and deliberation, we're thrilled to announce the winners of our January 2021 Touch of Hope:
Jelena Dion (Left) 
Jelena is the one and only, primary caregiver for her young son who's been diagnosed with Autism Spectrum Disorder. She's spent years providing complex medical care for her son and parents, while working and volunteering in her community. Just recently amid the Coronavirus pandemic, Jelena and her son experienced tragic loss in their family, and as you can imagine, both now struggle with bereavement. She's called on TouchPoints for help as "her son is her greatest motivation, her most encouraging champion, and a source of her most primal strength." We feel blessed to be able to help her and hope the TouchPoints make a difference. 
Andrew Grogan (Middle) 
Andrew is an injured Firefighter seeking help to aid in his recovery. He's been diagnosed with Severe Post Concussion Syndrome and PTSD, and now experiences a range of difficulties after an unknown pressured tank exploded at a structure fire he responded to. TouchPoints were actually recommended to Andrew by his doctor, as a tool to help him recover and get back to work. Team TouchPoint is happy to be able to gift him a set and hopes that the devices help him heal.
Tonya Cole (Right)
Tonya and her son both struggle with trauma as a result of having been through abusive experiences. We commend her for her strength as she's overcome a suicide attempt and now not only devotes her life to helping her son, but others who've been through similar experiences. She's just recently opened up her own small practice for neurofeedback and continues to operate amid the Coronavirus pandemic. Team TouchPoint is elated to be able to gift her a set of TouchPoints and hopes they help on her mission. 
We are currently accepting applications for the Touch of Hope Scholarship Program. The deadline to apply is the last day of every month and awards are chosen at the beginning of the following month. Applicants seeking assistance with the Touch of Hope Scholarship form should reach out to the TouchPoints Customer Service team at (877)-778-6824. For all other inquiries, including questions about the program and eligibility requirements, please email hello@thetouchpointsolution.com.