July 2022 Touch of Hope Scholarship Winners Announced!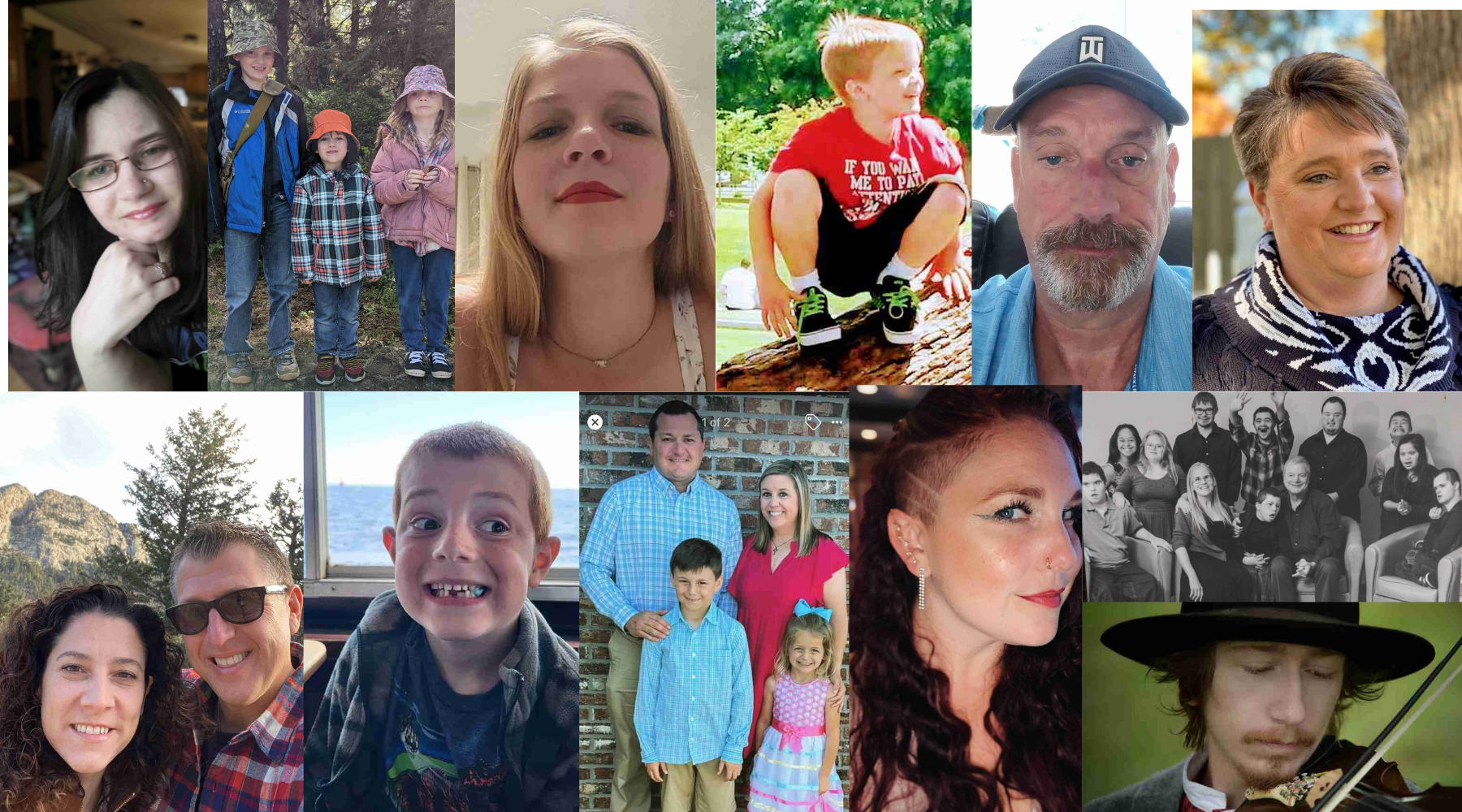 Thank you to all who submitted applications this last month. After many hours of reading and deliberation, we're thrilled to announce the many winners of our July 2022 Touch of Hope.
Congratulations to the following Touch of Hope scholars:
Michael Kowalski
Kristen Knight
Melody Quick
Jennifer Jackson
Katherine Bahr
Keith Stettler
D'Anna Entrekin
Mary Stolz
Allison Trimble
Jen Teece
Katie Gardner
Daniel Murphy
During the month of July the Touch of Hope scholarship fund have additionally delivered dozens of free TouchPoints wearable devices everyday since the mass shooting on Independence Day at the Highland Park holiday parade. The stress-relieving wearables are being donated to a network of frontline anxiety specialists, grief counselors and social workers as well as directly to victims and local community organizations in an effort to provide a resource of post-traumatic stress relief to all those impacted by the tragedy. Requests for the neuroscientific devices poured in from trauma counselors stationed in police departments, libraries and the local high school following the act of violence at the July 4th parade in the Chicago suburb.
"We're grateful for all the trauma counselors and anxiety specialists in the field offering their comfort, connection and support as they attempt to deal with the emotional and psychological impact of this latest tragedy," said Vicki Mayo, CEO of TouchPoint. "The shooting in Buffalo, then Uvalde, then Highland Park only intensified the urgency for an at-home resource for immediate stress relief that TouchPoints can provide alongside professional in-person counseling."
We are currently accepting applications for the Touch of Hope Scholarship Program. The deadline to apply is the last day of every month and awards are chosen at the beginning of the following month. Applicants seeking assistance with the Touch of Hope Scholarship form should reach out to the TouchPoints Customer Service team at (877)-778-6824. For all other inquiries, including questions about the program and eligibility requirements, please email hello@thetouchpointsolution.com.
"I received a set of TouchPoints via the Touch of Hope scholarship. I have two diagnosed anxiety disorders and PTSD, and I became interested in the TouchPoints after utilizing EMDR therapy. I have found TouchPoints to be an incredible tool and help in my emotional and stress regulation in my personal life and in my career. Sometimes, I hold them in my hands, but most frequently, I am able to slip them into my front pockets. No one suspects that I am using them - they are super quiet - but they are so helpful in helping me manage my stress at work and out in the world. If you're considering ordering TouchPoints, they're definitely worth the investment! They charge quickly and I've used them intermittently for days at a time before they need another charge. The staff is super supportive, and whenever I've had a question, they've been available to answer and quick/consistent to follow up" -Aly Eilers, May 2022 Touch of Hope Scholarship recipient
Posted in

ADHD, Anxiety, Autism, EMDR, Health, Moms/Families, Parkinson's, Productivity, Sleep, Stress, Work Stress