11 Ways to Bond with Your Kids at Home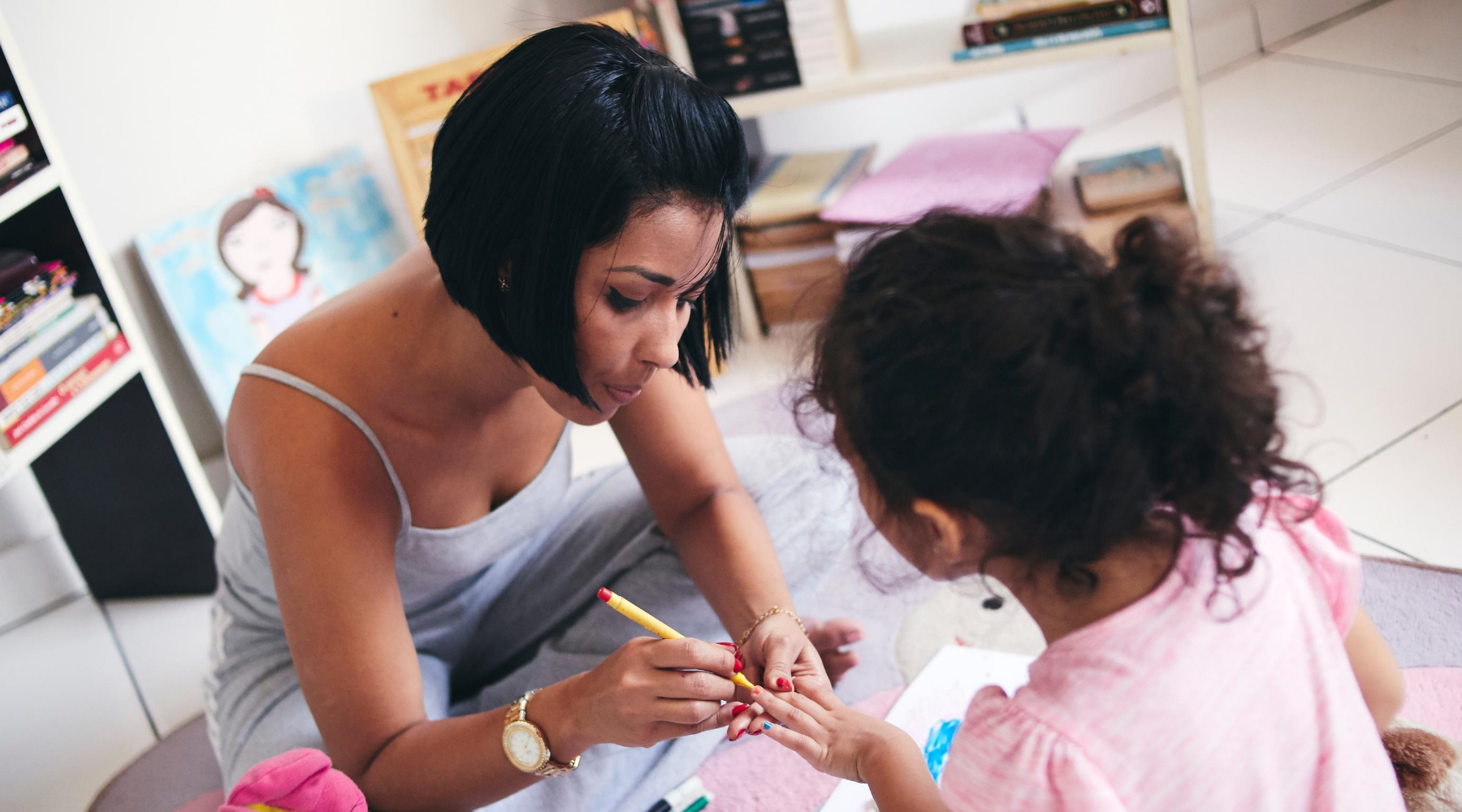 In today's world, bonding with your kids is more essential than ever. Sustain a healthy and happy relationship with these bonding activities you can use to destress together.
1.Selfie Session
When is the last time you made a silly face? What about a duck face? Bust out the smart phone and put your old skills to good use. You'll be laughing in minutes as you make silly faces into the screen. Bonus, you'll have some great memories to look back upon.
2. Put Together a Care Package
Have a family member or grandparent you haven't seen in awhile? Send them a care package filled with goodies, handwritten notes and those selfies you snapped earlier. 
3. At Home Mani/Pedi
It may not be professional, but who cares? Add the sprinkles, the glitter and the wild colors. After all, whose going to see it besides you? 
4. Get Dressed for Dinner at Home
Can't go out to a fancy dinner? Have one at home. Dress up in those family picture outfits you only wore once and set the table, your family is going out on the town from the comfort of home. 
Need a dinner idea? Steal one from our Healthy Dinners to Make at Home
5. YouTube Painting Session
Grab some scratch paper and pencils and become a Picasso in the making. You may not have school creations to hang on the fridge, but you can make your own and have hours of fun together.
6. Bake a New Dessert Together
Flour is back on the grocery shelves. Pick some up and destress with a good baking session. Christmas cookies in August? Why not!
7. Build A Fort
Want to be the coolest mom on the block? Help your kids build a fort! Bonus points, actually sleep in it. You may be uncomfortable, but imagine the stoke on your little's faces.
8. Bike Ride to Takeout
Don't want to cook but still want to get out of the house? Bike ride to pick up takeout. Too hot? How about an AC filled, parking lot dinner night out in the car.
9. Living Room Picnic
Having a dinner rut? Make a picnic and campout on the living room floor. Pretend your in the great outdoors for an adventure that's close to the home and heart. 
10. Run in the Sprinklers
When is the last time you ran through the sprinklers? Not only will you get in some good exercise, you'll feel every stressed and tensed muscle relax as you have good, pure fun with those that you love the most. 
11. Meditate with TouchPoints 
Learning mindfulness and meditation at a young age is a great way to learn to cope with anxiety and stress. Guide your kids through a meditation series while also utilizing your TouchPoints.
Use these tips to teach your kids how to meditate >>
LEARN MORE
Take our Personality Stress Profile to ease your mood and increase your overall physical health and wellness.
Want to learn more about the Six Dimensions of Health? Click here to link back to our blog post.