TIPS FOR MEN: 9 WAYS TO PICK YOURSELF UP WHEN THINGS GET TOUGH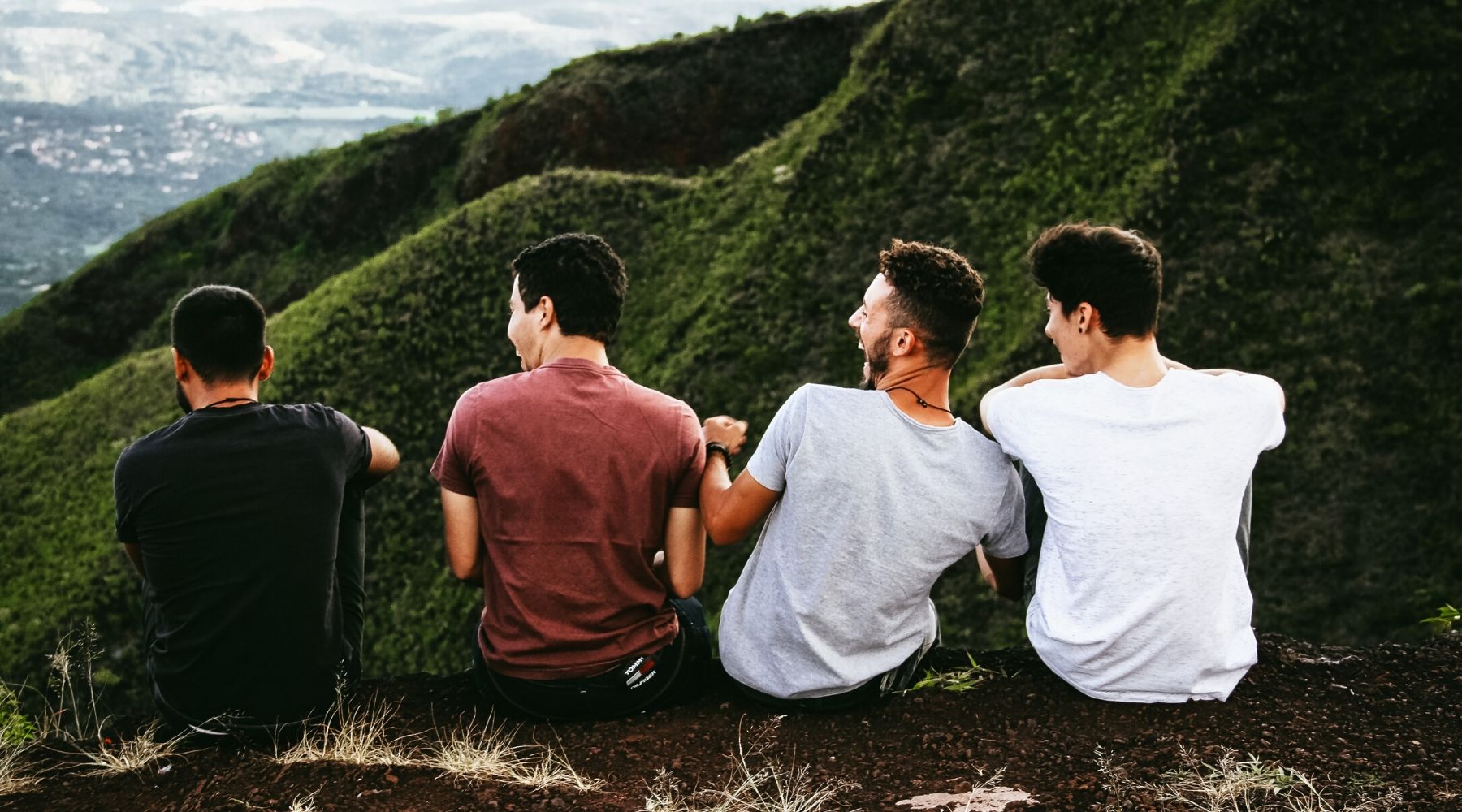 TIPS FOR MEN: 9 WAYS TO PICK YOURSELF UP WHEN THINGS GET TOUGH
Imagine your life as a one-way road...
Often, that road is cratered. We cannot come to a halt and have to move forward. The bumpy ride is tough, but with perseverance, we can pass through the rough road. This arduous drive inevitably leads to a smooth pathway, and life becomes easy again.
We all face challenges in life. Sometimes, they are due to our fault, while other times, they are just inevitable. Overcoming these challenges with tenacity is very satisfying.
How we recover from a stressful situation defines us as a person. Rather than counting how many times you fall, keep track of how many times you got back up. Not getting back on track is the actual fall.
 "The greater the obstacle, the more glory in overcoming it."
 – Molière
It is an assumption that men are quite satisfied with their lives, unlike women, but that's not the case.
According to the U.K.'s Office for National Statistics, men report relatively lower life satisfaction than women. Specifically, men belonging to the age group of 45 to 59 report the lowest levels of life satisfaction.
Sometimes, even if the problem is not very significant, it doesn't seem easy to surmount it. Here's what men can do if they also feel overwhelmed by any untoward happening:
ACKNOWLEDGE YOUR FEELINGS
No! Men do not need to feign strength. Own your feelings! Your anxiety will see a rapid decline when you become aware of your feelings and accept them. It may seem impractical, but acknowledging that you are feeling a certain way can make you feel better.
If you keep avoiding your emotions, you may find temporary relief. Still, they will keep haunting you, causing long term problems. Denying your feelings will not solve the problems caused by them.
FIND YOUR TRIBE AND TALK TO THEM
A survey by R. Boreham and D. Pevalin concluded that 'men have measurably lower access to the social support of friends, relatives, and community.'
Dear men! In this whole world, there must be at least one person who is willing to help you survive tough times. Find that person, and discuss with him how you feel. Take it all out!
It can be someone from your family, your neighbor, a group of friends, or even just a random person who can empathize with you.
Remember, all you need is one or two people, not an entourage to feel secured and loved.
"My circle is small, but the love is enormous + genuine. It gets no better."
-Alex Elle
EXERCISE CAN SIGNIFICANTLY LIFT YOUR MOOD
Exercise or physical activity of any kind may seem difficult if you are feeling down. But if you learn about its effects on the mood, I reckon you won't mind giving it a try.
Exercise keeps you in shape. Not only that, it also releases 'the feel-good neurotransmitters,' known as endorphins. These endorphins give a sense of well-being in the person, which results in stress release.
Working out also acts as meditation as you focus on your breathing, and your mind is only thinking about your body. Therefore, exercise can be a good distraction for you on days when you are feeling down due to some reason.
EYES ON THE PRIZE
Problems are part and parcel of life. They are going to keep coming at you. Fight them! Firstly, remember the purpose of your life. You are in for a long game. List down the things which are the most important to you.
It can be anything like your marriage, parenting, finances, health, or career. It will help you have a clear mindset regarding your purpose, and you can channel your energy towards the things that you value.
GROOM YOURSELF
An excellent personal appearance and hygiene build the self-respect that you need to pick up yourself. A study proves that routine grooming has a vital effect on our self-perceived body image and is psychologically beneficial too.
When you feel low, get up and take a relaxing bath. Trim your facial hair, dress up nicely, and apply a pleasant fragrance. The primary purpose is to defeat depression and work towards positivity, so why not in a dapper look?
CLOTHING HAS AN IMPACT ON YOUR MOOD
Our clothing – both under and above – can significantly affect how we survive the days when we are feeling down. Comfortable clothes make you happier. They provide relaxation and breathability to make you feel as free as a bird.
PJs are comfortable. No? We rush to change into them as soon as we get home.
Not only clothes but our undergarments also play a critical role in our feelings. Tight and sweaty undergarments make us irritable because we are never relaxed.
You need to have comfortable undergarments too. For example, men's pouch underwear will provide you comfort there, because they are designed that way. Once you're are comforted there, you won't feel irritated.
The color of our apparel also influences our mood, as bright colors are said to be far more uplifting than dull, boring shades. Conclusion? Put on a bright blue or yellow t-shirt when you need to feel lively and hopeful.
SHOPPING THERAPY IS NOT JUST FOR WOMEN
An easy way to reduce stress and anxiety after a setback is to do some shopping just for yourself. Buy things that comfort you and would add value to your life.
It can be a new pair of jeans, a good watch, or just a new hair comb for yourself; you can indulge in retail therapy if your pocket allows and forget all the worries. 
HELP SOMEONE
How noble are the people who keep lighting others' lives, even though they are in a dark phase? It feels great to be generous. Sometimes, helping someone in need can be useful to fix your own life as well.
"We rise by lifting others."
– Robert Ingersoll
READ INSPIRATIONAL QUOTES
When you face hardship, and it tears you down, not only you need a lot of courage to be resilient, but you also need motivation. The best and the easiest way to find motivation is to read 'nuggets of wisdom' that can inspire you.
Inspirational quotes can provide you with a daily pick-me-up, shapes your perspective, and resonate with your emotions very well. It is very calming to see that there is some unknown author out there who knows what I feel right now.
Here's one for you,
"Smiling is a wonderful way to get a boost of happiness. The next time life gives you a challenge, take a deep breath, and smile."
– Morris Pratt, The Secret of Positive Thinking
Falling and feeling down, both are inevitable in life. What's avoidable is to drown in the ocean of worries and keep suffering in silence.  Do not let any of your problems define who you are to the world.  Be a strong man so that your courage could do the task instead.
*This blog post was written by Alycia Gordan.