Delicious Healthy Desserts to Enjoy This Weekend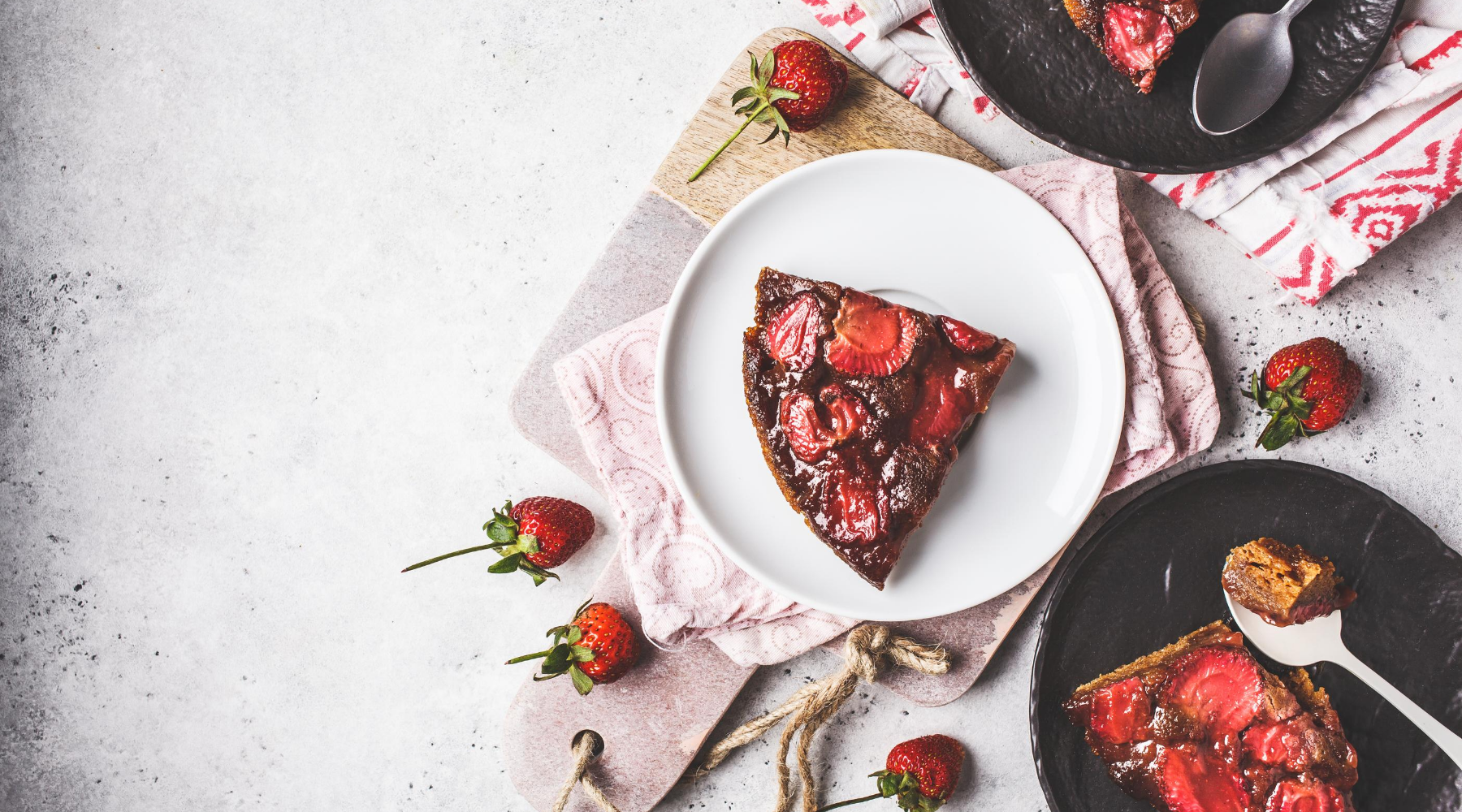 On the road to a healthy lifestyle but still craving a delicious dessert? Whip up a savory treat in the kitchen with our favorite healthy desserts that add nutrition to your sweet tooth.  
1. Raw Kiwi Macadamia Tart
Credit: @hazel_and_cacao via Instagram 
Sneak more protein into the little's diet with this nutty treat. 
2. Strawberry Vegan Donut
Credit: @thelittleblogofvegan via Instagram 
Who needs their local bakery when you can whip up these donuts in your own kitchen?
3. Lush Peach Cotton Candy Bowl
Credit: @tropicallylina via Instagram 
It's not cotton candy from the fair but it's pretty close.
4. Loaded Superfood Acai Bowl
Credit: @thefitdelish via Instagram
Trick the kids with this superfood bowl and tell them it's ice cream. We promise, we won't tell. 
5. Double Chocolate Protein Cookies
Credit: @foodbymaria by Instagram
Who stole the cookie from the cookie jar? Mama, that's who!
6. No Bake Vegan Chocolate Tart
Credit: @fitsoulkitchen via Instagram
If it has chocolate, we're in. 
7. Fluffy Raspberry + Cashew Mousse
Credit: @panaceas_pantry via Instagram
This dessert is just as soft and smooth as the name implies. 
https://www.instagram.com/p/B_PSbrtj6RU/
8. Spiced Plum and Blackberry Crisp
Credit: @olivesnthyme via Instagram
It's like grandma would make, but healthier. 
9. Ocean Popsicle's
Credit: @thehungrydragonfly via Instagram
Bonus if you watch an mermaid cartoon while whipping up this ocean themed Popsicles. 
10. Salted Almond Healthy Blueberry Cheesecake
Credit @mrs_kitchen_fairy via Instagram
Cheesecake, healthy? Sure is and delicious too! 
LEARN MORE
Take our Personality Stress Profile to learn how you can focus and calm your mind when feeling overwhelmed.
Want to learn more about the Six Dimensions of Health? Click here to link back to our blog post.