Entrepreneur on Fire - 1957: Startups, Failure is NOT an option with Vicki Mayo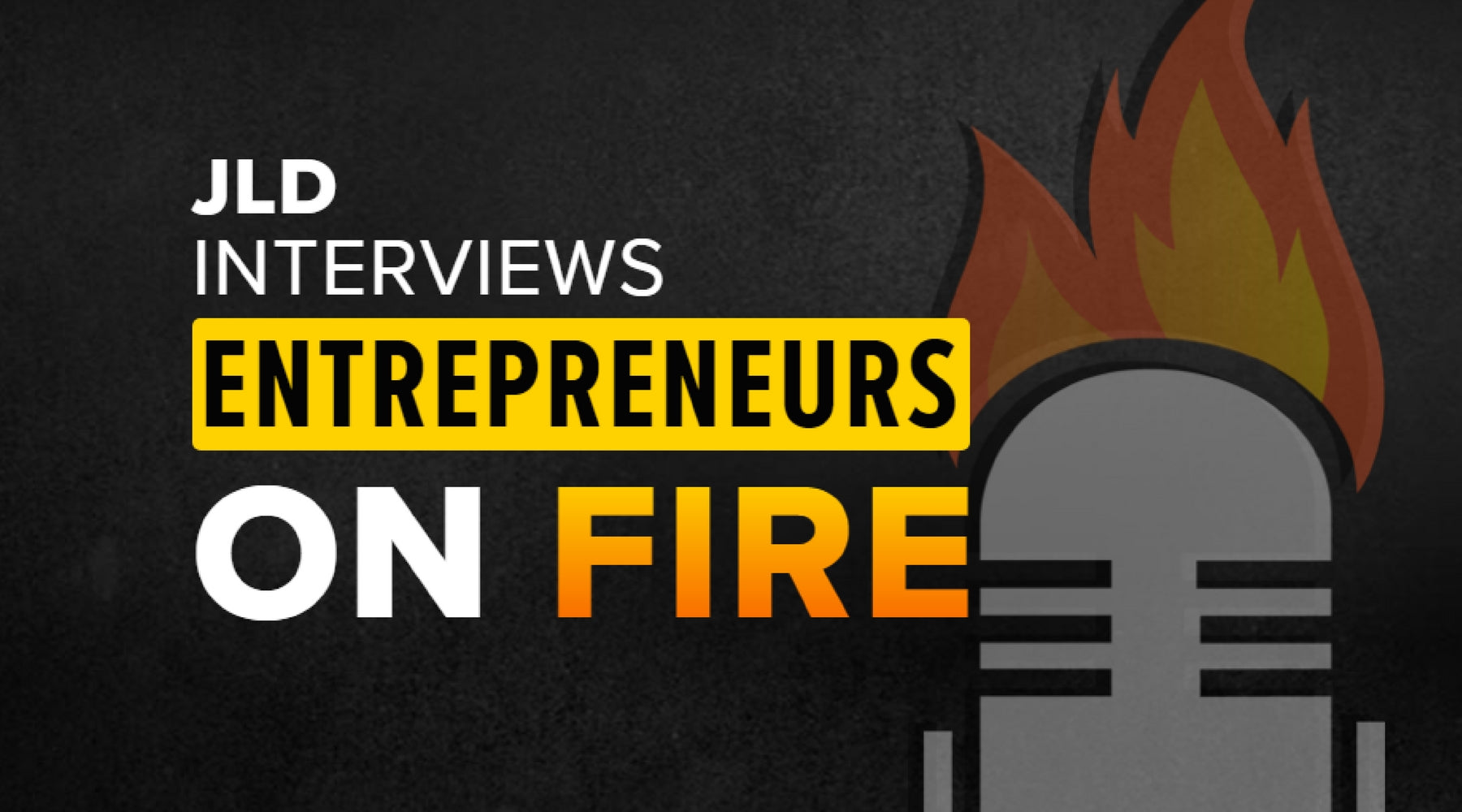 Vicki is a serial entrepreneur who has successfully grown and sold numerous companies and is currently CEO of The TouchPoint Solution. Her productivity hacks have been featured in Forbes and Inc.
Resources Mentioned:
3 Key Points:
Pick the single-most important task and complete that first.
Working IN your business makes you forget to work ON your business.
Always listen to your customers.
Sponsors
DesignCrowd: If you're not much of a designer, but are looking for ideas for your next logo, websites design or even your new business cards, then DesignCrowd can help! Visit

 

DesignCrowd.com/fire

 

for a special one $100 VIP offer for Fire Nation!
Go To Webinar:

 

My BEST marketing strategy? Hosting LIVE WEBINARS. And Go To Webinar has the reliability and the features you need to deliver webinars your audience will love. For more information, visit

 

GoToWebinar.com/fire!
Time Stamped Show Notes
(click the link in the title above to access the EOF episode.)
[01:01]

 

– Vicki is the daughter of immigrant parents who came to America 30 years ago
[01:14]

 

– She became a serial entrepreneur, starting her own business at just 14 years of age
[01:20]

 

– She adopted 2 boys who had been abandoned right after college
01:44 –

 

The TouchPoint Solution

 

is a wearable device to take stress away
[02:27]

 

– Vicki's area of expertise is in productivity
[02:46]

 

– Share something we don't know about your area of expertise that as Entrepreneurs, we probably should:

 

Productivity doesn't mean making a list — put one thing down to get it done
[03:24]

 

– What's your WIG (Wildly Important Goal) for the week?
[03:30]

 

– Make a giant list on a weekly basis and select which thing on that list will take you to the next step
04:28 – Worst Entrepreneurial Moment:

 

The TouchPoint Solution

 

is a startup company that had just been going for 13 months. Twenty days into the market, they killed it by going viral and doing $250K in sales. She had herself, her business partner, and 2 employees in place. They were just barely able to keep up with the growth during those 20 days, both then their employees both quit
[08:26]

 

– Vicki and her partner have changed their hiring practices after what happened
[09:00]

 

– Entrepreneurial AH-HA Moment:

 

Vicki's ah-ha moment was realizing that stress wasn't just stress. It affects anger, cravings, your ability to focus, and your attention span. TouchPoint's technology can help the states that deprive you from being stressed. Vicki took the time to get their customers' feedback and found out parents wanted a simpler version for their children — which they later released
[10:54]

 

– "Focus on your customer"
[11:45]

 

– What is the one thing you are most FIRED up about today?

 

"I am so excited about artificial intelligence"
[13:11]

 

– A bias in making AIs is what scares Vicki
[17:27]

 

– The Lightning Round

What was holding you back from becoming an entrepreneur? –

 

"Nothing"
What's the best piece of advice you've ever received? –

 

"The difference between extraordinary and ordinary is just a little extra"
What's a personal habit that contributes to your success? –

 

"I use my TouchPoints every day"
Share an internet resource, like Evernote, with Fire Nation –

 

Shopify Blog
If you could recommend one book to our listeners, what would it be and why? –

 

The Alchemist

 

– "that's the book that changed my life"

[20:47]

 

– "We make a living by what we get, but we make a life by what we give"
20:58 – Check out Vicki's website at

 

ILoveTouchpoints.com

 

and use code

 

EOF

 

to get $50 OFF!
Killer Resources!
1) The Freedom Journal: Accomplish your #1 goal in 100-days!
2) The Mastery Journal: Master productivity, discipline and focus in 100 days!
3) Funnel On Fire: Create a funnel that converts!
*This podcast first appeared in Entrepreneur on Fire on March 1, 2018, by John Lee Dumas (JLD). To listen to the entire podcast, click here.