Antimusic - Kevin Wierzbicki's Travel News, Trips & Tips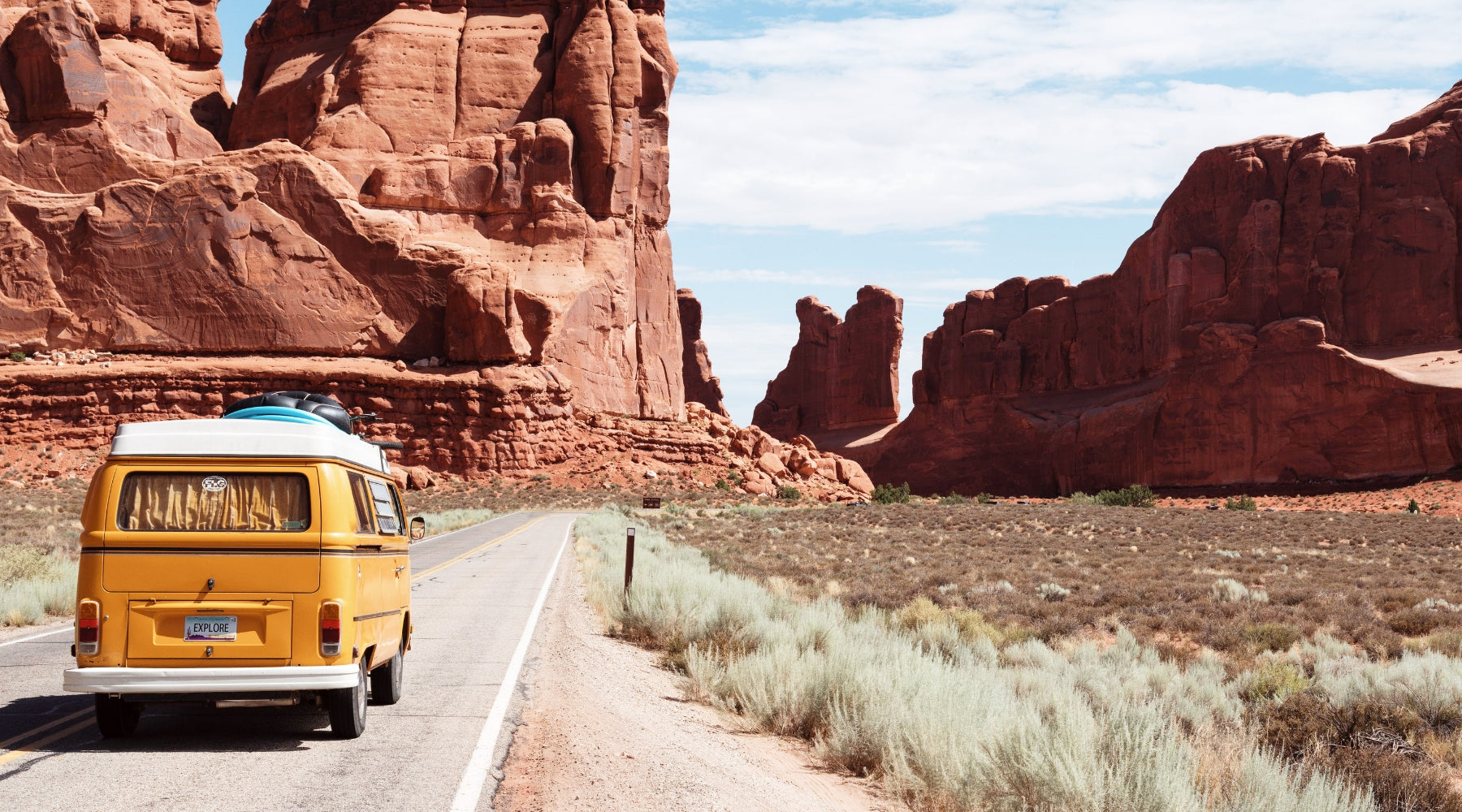 Kevin Wierzbicki's Travel News, Trips & Tips
January 2020
It's never fun to be stressed out and certainly stress can ruin a vacation or any type of travel or activity that's meant to be fun. Now there's an easy-to-use device from TouchPoint Solutions that can help. Read on to feel better and for more travel news.
TouchPoint Solutions 'TouchPoints for Calm'
Their motto is "press and destress" and it really is that easy to use TouchPoints for Calm, wearables from TouchPoint Solutions that work by utilizing neuroscientific technology. The most common way that the devices, which come in pairs, are used is on the wrists. Each set of TouchPoints for Calm comes with two TouchPoints and two watchband-style wristbands that are worn on both wrists at the same time. The TouchPoints then pulse with micro-vibrations called BLAST (bilateral alternating stimulation tactile) to relieve the wearer's stress. TouchPoints can be set to vibrate at different levels depending on the amount of stress being experienced.
TouchPoints for Calm don't use batteries; they charge just like your phone and come with a dual charger cord so that both TouchPoints can be charged at once. The charger cord plugs into a USB outlet or into an A/C outlet (USB-to-A/C adaptor not included.) And for ease of travel, everything fits into the included small drawstring bag that nestles comfortably in a pocket, purse or backpack. Complete instructions come with the TouchPoints, but the company also offers a free 10-minute tutorial by phone on how to set up the devices and alternate ways of using them, like in your pockets, hands or socks (TouchPoints slide out of the wristbands in seconds.) There are also TouchPoints for kids. Begin your journey to a less-stressful life here.
Kabaki Kenyan Purple Tea
Let's start here with the most important factor; Kabaki Kenyan Purple Tea is delicious! But know too that while you're savoring this tasty libation that you're also doing good things for your body and supporting Kenyan tea growers and other folks in the African nation. Made from purple tea that gets its unique color from the intense Kenyan sun during the day and cool mountain air in the evenings, Kabaki Kenyan Purple Tea comes in 16-ounce bottles in raspberry, lemon, peach, unsweetened and lightly sweetened varieties.
The purple tea used in the drinks is a sort of 'super tea' that contains more potent antioxidants than green or black tea, and antioxidants can help to offer protection against serious maladies like diabetes, cancer, heart disease and osteoporosis. Every purchase helps to support the folks in Kenya who grow the purple tea, and a portion of the revenue from each bottle sold goes toward the expansion of healthcare facilities in underserved Kenyan communities; Kabaki helped establish the Kijiji Medical Clinic in Naivasha. Did we mention that it's yummy? Purchase Kabaki Kenyan Purple Tea here.
Aurora Hot Air Ballooning
Is seeing the Northern Lights (Aurora Borealis) something that's still on your travel to-do list? Even if you've already seen the lights, here's a chance to see them in a very unique way. Off the Map Travel has announced a new way to view the Northern Lights with their Aurora in the Sky adventures which involve watching the lights as you float in a hot air balloon over the Arctic portion of Sweden. The venture finds African hot air balloonist Andrew Peart teaming up with the founders of the Aurora Safari Camp, so there's lots of expertise involved. Anchored to the ice some 130-feet below, the hot air balloon will hover in the night sky awaiting the spectacular display that the Northern Lights put on. Off the Map Travel customizes each adventure and the hot air balloon experience can be paired with things like snowmobiling, lunch on the Arctic Circle and 'meet the locals' opportunities. The evening Aurora in the Sky hot air balloon flights will begin in December of this year and continue through April of 2021 with bookings being taken beginning this May. Find all the details here.
This article first appeared in Antimusic in June 2019 by Kevin Wierzbicki. To read the full article, click here.