Elevate AZ - Mothers of Invention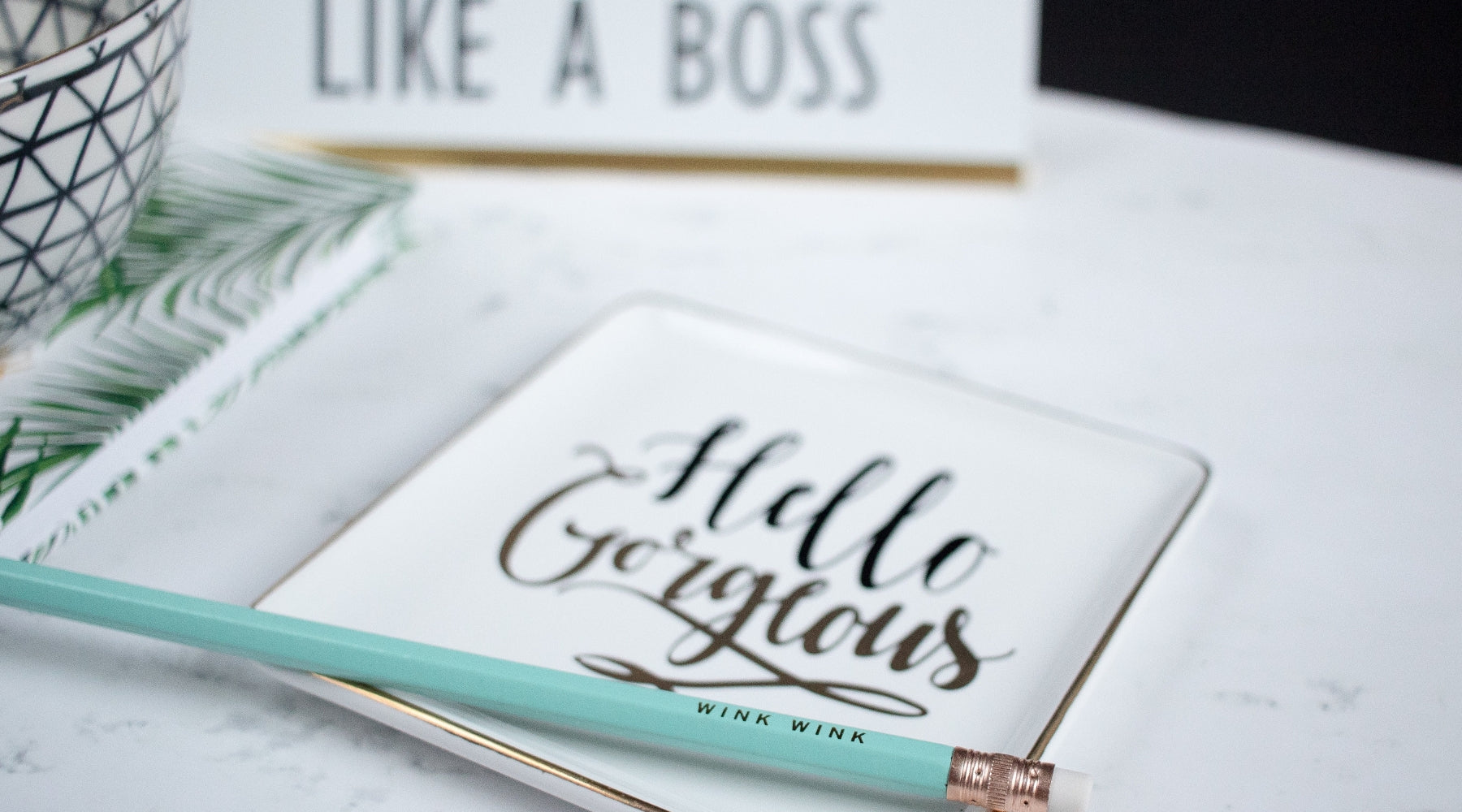 Three female entrepreneurs share their stories of hard-earned success
The saying "necessity is the mother of invention" is often credited to the ancient Greek philosopher Plato's writings in "The Republic." In the case of three Arizona women inventors, the proverb rings as true as ever in the modern world of business. Experiencing challenges in their own personal or professional lives led them to take the risky, often daunting, steps into entrepreneurship in order to bring their visions into reality—and share their inspirations with a wider audience.
Tracy Miller
SANS
Three and a half years ago, Tracy Miller was living in a tiny apartment in New York City. A fan of fresh juices and smoothies, she was also on a post-college budget—and frustrated when her healthy foods would go bad within a few hours.
"Like every other question in life, I turned to Google," she says. "When I tried freezing them, some exploded in my little freezer, which was a bummer."
Then a light bulb went off. Miller worked for the manufacturer of Rabbit wine accessories and asked one of the company engineers if wine preservation principles could be used for fruits and vegetables. After a year of making samples, the results were positive and she raised $36,000 on Kickstarter in 2016.
"I thought, wow, this is a marketable product and it's not just friends and family telling me to go for it," Miller says.
During the development process, Miller moved to Arizona and set up shop at the CO+HOOTS co-working space in Phoenix. "New York was very competitive, but this was a supportive community," she says. "As a startup, it's nice to have people who want to help with feedback and connections."
The SANS product line uses a vacuum seal and pump mechanism to remove air and keep contents fresh. In addition to the original 16-ounce glass bottle, there's a plastic version and 32-ounce carafes. This summer, SANS also introduced baby food savers.
Being featured in publications such as "O, The Oprah Magazine" and "New York Magazine" helped with brand awareness. This summer, the big break came when SANS struck a deal with Kroger, so you can now find their products in local Fry's Food Stores.
"Rejection and quality control are the toughest part, but product development and innovating new cool products are the best," says Miller, noting that she's got more products in the pipeline that she's eager to launch.
Dr. Amy Serin
The TouchPoint Solution
Arizona native Dr. Amy Serin has operated her Serin Center neuropsychology clinics for the past 11 years in Peoria, Scottsdale, and Tempe. Several years ago, she began consulting with elite military members on post-traumatic stress disorder (PTSD) prevention.
"It got me thinking about not just putting an end to PTSD, but how to help people in general with their stress responses," she says.
She believed a time-tested PTSD therapy could be adapted into a wearable technology for all kinds of users, and began working on the concept overseas at a research institution. When she returned to Arizona in 2015, her friend Vicki Mayo mentioned that her daughter was having night terrors, and Serin gave her some prototypes to reduce her daughter's stress.
"It worked a miracle," Mayo says. Since the research institution process was slow, Mayo suggested they bring the product to market themselves.
TouchPoints are digital wearable therapeutic devices worn on opposite sides of the body: on the wrists, in socks or pockets, or on tank top straps. They use gentle vibrations—similar to a cell phone buzz—to alter the body and brain's natural stress response.
"The human stress response switches on based on sensory information," Serin says. "The micro-vibrations, which we call BLAST technology, override the stress switch without your attention or awareness."
Data from thousands of users has shown about a 70 percent reduction in stress levels within just 30 seconds of use. In addition to professionals such as therapists and doctors, TouchPoints have been used successfully by business executives, children with developmental disabilities, college students with testing anxiety, and athletes. Among several international honors, TouchPoint won an Edison Awards 2018 Gold Medal Wellness Technology.
"Ironically, using our own product helped us through the growing pains of a new tech startup," Serin says. "But the most rewarding thing is hearing stories of how the technology has transformed other people's lives."
Linda Foss
BoogieBulb
Being a first-time mother is tough enough, but delivering when you have the flu brings its own risks because of your shared immune systems.
"Basically, my daughter was born with a cold," says Linda Foss. "The hospital sent us home with one of those little blue bulb syringes to help clear her airway, but there was no way to properly disinfect or clean it."
Unable to find quality bulb syringes in stores, Foss returned to the hospital, only to be told that they don't give out medical devices. On the Internet, she found countless other mothers who had experienced similar frustrations.
"I realized there was an opportunity when I couldn't get my hands on one," says Foss, who branded her first disposable product, the Original Hospital-Grade Baby Nasal Aspirator. "I also knew I was running on a short window of time, because medical suppliers hadn't caught on to the home care angle."
In 2011 and 2012, as suppliers began to cross into her market, she recognized her next step was to create an improved model: a durable, cleanable baby nasal aspirator. During prototyping and development, Foss had a stroke of good fortune when an industry veteran found her website and connected her with a medical manufacturer who could make the new product.
In 2014, the BoogieBulb was ready to launch. Its Amazon listing resulted in significant organic reach, and then an article in "The Wall Street Journal" article helped increase brand awareness. The first purchase orders could come in from Wal-Mart at any time, and BoogieBulb is under consideration by CVS, too.
"As entrepreneurs, we sometimes want to go from A to Z and forget all the steps in between," Foss says. "I just trust the timing and the process, and the most rewarding aspect is knowing that my product is helping people."
By Jake Poinier
Photography by Mark Lipczynski
*This article first appeared in Elevate AZ on October 2, 2018, by Jake Poinier. To read the full article, click here.