PRWeb - Touchpoint Solution Gives 150 TouchPoints to Scholarship Winners in First Four Months of Production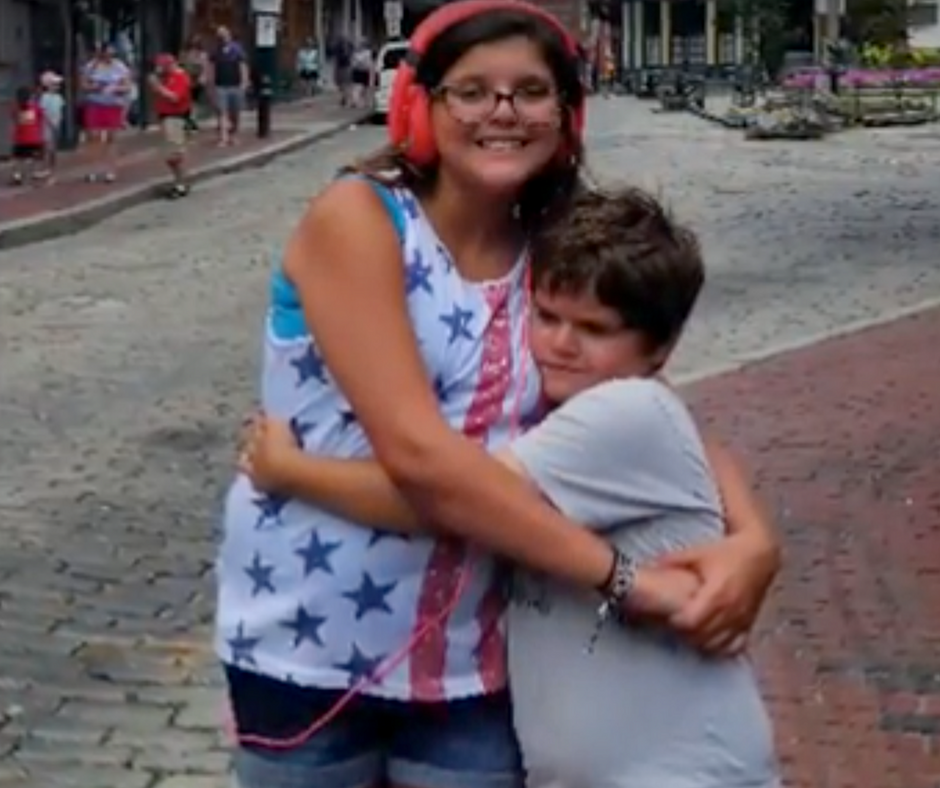 SCOTTSDALE, ARIZONA (PRWEB) APRIL 05, 2017
Touchpoint Solution, the parent company of TouchPoints, has given more than 150 families across the world TouchPoints through the TouchPoints scholarship in the past four months since beginning production. Scholarships are available based on financial need.
"Ever since we created The Touchpoint Solution and TouchPoint, our goal has been to bring relief to the millions of people who suffer from stress and anxiety so they can be their best selves," said Vicki Mayo, CEO and co-founder of The Touchpoint Solution. "Our scholarship program helps with this goal and allows us to give TouchPoints to people who need it most but might not be able to afford it."
People like Wendy Scott and her 8-year-old son Landon as well as Tayler Snider and his sister are living with a variety of ailments and are beginning to find peace with the use of TouchPoints.
Snider and his sister suffer from PTSD, anxiety, insomnia and noise and crowd sensitivity. Suffering from separate traumatic situations -- Snider was a victim of child abuse and suffered third-degree burns in a fire; his sister was a few feet away from being shot on her first day of high school in a school shooting -- they both now struggle leading normal lives. Since receiving TouchPoints through the Touchpoint Solution's scholarship program, Snider and his sister have seen a significant decrease in anxiety, insomnia and are on their way to leading normal lives again.
Scott adopted Landon when he was 5 years old from a China orphanage. It was evident at the time that he had significant sensory processing challenges, attachment issues and great difficulty sustaining his attention. Although he has made progress Landon still acts impulsively, is very distracted, has a hard time staying on task, and is too rough when playing with other kids. Since receiving his TouchPoints, Scott has seen a huge difference in her son.
TouchPoints are worn on the right and left side of the body but do not need to be touching skin to work. Wearers use the TouchPoints App to turn on the vibrating units and choose one of the six pre-sets for sleep, focus, cravings, calm, performance or anger. Individual settings can also be easily customized.
TouchPoints are available for purchase at http://www.thetouchpointsolution.com. A set costs $239 and includes two TouchPoint devices (one for each side of the body) and charging cables.
About The Touchpoint Solution
Neuropsychologist Dr. Amy Serin and child advocate Vicki Mayo founded The Touchpoint Solution in late 2015 with the mission of bringing relief to the millions of people who suffer from stress and anxiety. Over the last decade, Dr. Serin's work in therapy and neuroscience led to the discovery that a component of successful PTSD treatment could be used as a stand-alone product for a range of individuals whose stress and intensities hamper performance, relaxation, sleep, and their ability to cope with sensory stimuli. Dr. Serin used quantitative electroencephalogram data, existing neuroscientific research, and archival data to quantify significant brain changes after just seconds of use. Dr. Serin recognized that this method was too powerful a treatment to be confined to doctors' offices due to its effectiveness and simplicity and partnered with long-time friend and child advocate Vicki Mayo to bring the TouchPoint to the world. For more information, please visit https://thetouchpointsolution.com.
About TouchPoints
TouchPoints are non-invasive, wearable devices that use patent-pending neuroscience technology to relieve stress and anxiety, improve focus, reduce cravings, improve performance, manage anger, reduce sensory overload and better enable sleep. They can be worn on both wrists or can be placed in more discrete locations, such as socks, pockets, etc. TouchPoints need to be worn on both the right and left side of the body to be effective. TouchPoints officially launched to the public in December 2016 and are available to purchase online at http://www.thetouchpointsolution.com for $239.