Vicki Mayo: 2020 Enterprising Women of the Year Award Winner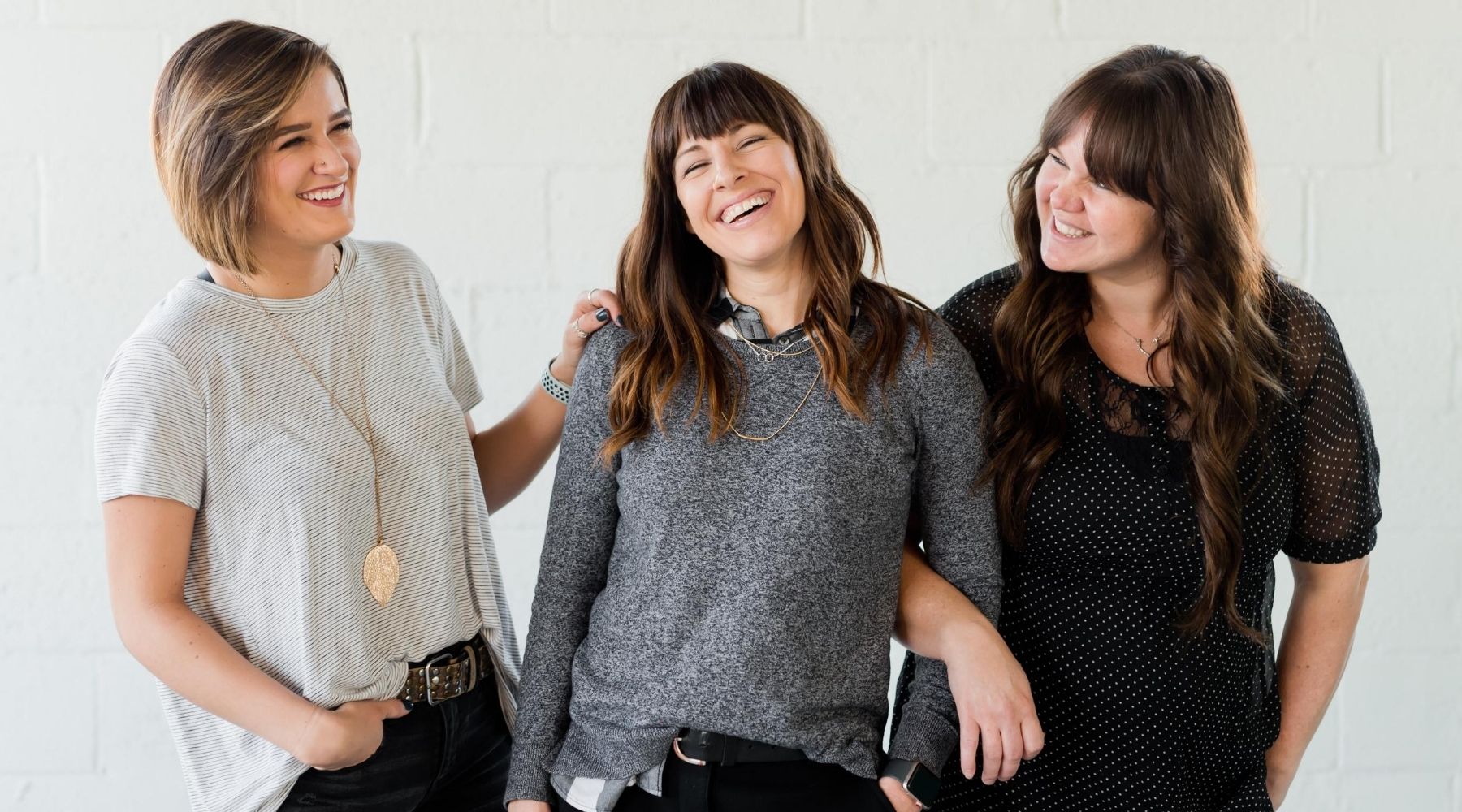 Vicki Mayo: 2020 Enterprising Women of the Year Award Winner
Enterprising Women Magazine Announces
2020 Enterprising Women of the Year Award Winners
Prestigious Awards Program Recognizes World's Top Women Entrepreneurs
RALEIGH, N.C. January 2, 2020 – Monica Smiley, publisher and CEO of Enterprising Women magazine, has announced the winners of the 2020 Enterprising Women of the Year Awards, an annual tribute to the world's top women entrepreneurs. Honorees will be recognized at the 18th Annual Enterprising Women of the Year Awards Celebration & Conference, to be held from Sunday, March 29 to Tuesday, March 31 at the Wyndham Grand in Clearwater Beach, Florida.
The Enterprising Women of the Year Awards is widely considered one of the most prestigious recognition programs for women business owners. To win, nominees must demonstrate that they have fast-growth businesses, mentor or actively support other women and girls involved in entrepreneurship, and stand out as leaders in their communities. Many of the honorees also serve as leaders of the key organizations that support the growth of women's entrepreneurship.

Award winners were recognized in categories based on the annual sales revenues of their businesses.  
Finalists for the award, called Champions, were also named to the prestigious list of honorees.

Winners in the "over $50 million in annual sales" category:
Patricia Marx, New World Van Lines, Chicago, Illinois
Kristi Alford, E2 Optics, Englewood, Colorado
Stacy O'Reilly, Plunkett's Pest Control, Inc., Fridley, Minnesota
Celeste Ford, Stellar Solutions, Inc., Palo Alto, California
Winners in the "over $25 million and up to $50 million in annual sales" category:
Teresa Clark, Enso Plastics, Mesa, Arizona
Barb Potter, T J Potter Trucking, Inc., Becker, Minnesota
Gail Adinamis, GlobalCare Clinical Trials, LLC, Bannockburn, Illinois
Nooshin Behroyan, Paxon Energy & Infrastructure Services, Pleasanton, California
Winners in the "over $10 million and up to $25 million in annual sales" category:
Gail Worth, Gail's Harley-Davidson, Grandview, Missouri
Jani Hegarty, Audrey Pezzuti, Bonnie Welsch, Health & Wellness Partners, LLC, Upper Saddle River, New Jersey
Jennifer Baxter, Tennessee Associated Electric, LLC, Knoxville, Tennessee
Jessica Hawthrone-Castro, Hawthorne, Los Angeles, California
Tracy Watson, Go Watson Realty, Fuquay Varina, North Carolina
Seema Chawla, TekValley Corporation, Pleasanton, California
Rebecca Contreras, AvantGarde, LLC, Rockville, Maryland
Maril MacDonald, Gagen MacDonald, Chicago, Illinois
Jackie Locklear, Locklear Roofing, Holly Springs, North Carolina
Mary M. "Mickey" Swortzel, New Eagle, Ann Arbor, Michigan
Kristen Thibeault, Nybil, Oakland, California
Janice Migliore, PALCO, Huntsville, Alabama
Jill Butler, RedKey Realty Leaders, St. Louis, Missouri
Betsy Bassan, Panagora Group, Silver Spring, Maryland
Denise Pollard, The Center for Learning and Autism Support Services (CLASS), Inc., San Mateo, California
Catherine A. Downey, CATMEDIA, Inc., Tucker, Georgia
Denita R. Conway, Proven Management, Washington, DC
Diana E. Dibble, Design To Delivery, Inc., Bethesda, Maryland
Vidya Ravichandran, GlowTouch, Louisville, Kentucky
Winners in the "over $5 million and up to $10 million in annual sales" category:
Patricia Miller, Matrix4, Woodstock, Illinois
Shabana Siraj, Trident Consulting, San Ramon, California
Monica Hernandez, MAS Global Consulting, LLC, Palm Harbor, Florida
Brooke Neblett, Federal Hill Consulting LLC & FYI – For Your Information, Beltsville, Maryland
Megan Driscoll, EvolveMKD, New York, New York
Gerri Domenikos, Airlogix, Astoria, New York
Rebecca Fyffe, Landmark Pest Management, Schaumburg, Illinois
Barbara Myrick, B & M Construction, Inc., Colorado Springs, Colorado
Meena Krishnan, Inoventures, LLC, McLean, Virginia
Frida Owinga, PassionProfit Brands, Nairobi, Kenya
Dominique Cagle, Nika Corporate Housing, LLC, Tampa, Florida
Perla Tamez, Dynamic Rehab LLC, McAllen, Texas
Winners with "over $4 million and up to $5 million in annual sales" category:
Gayatri Sagar, The Kinderville Group, Dubai, United Arab Emirates (UAE)
Eleanora L. Chiavelli, Reliable Shipping Services, Rockville Center, New York
Flavia Lamberghini, Apple Dental Care, Chicago, Illinois
Kimberly Springsteen-Abbott, Commonwealth Capital Corp., Clearwater, Florida
Natasha Miller, Entire Productions, Inc., San Francisco, California
Shannon Shores, WELLEX Inc., St. Louis, Missouri
Sherrika Arch, Straight Line Management, San Antonio, Texas
Michele Adams, Levy Recognition, Tampa, Florida
Lois Elrich, Solid Blend Technologies, Inc., Dayton, Ohio
Christine Andrukonis, Notion Consulting, Montclair, New Jersey
Brenda Jones Barwick, Jones PR, Oklahoma City, Oklahoma
Divya Palat, Balancing Act, Mumbai, India
Winners with "over $3 million and up $4 million in annual sales" category:
Ingrid Macher, Burn20 LLC, Hallandale Beach, Florida
Donna Childs, Prisere LLC, Cranston, Rhode Island
Koy Saephan, Excel Interpreting, LLC, Sacramento, California
Laura Chiesman, FirstWave Financial, Satellite Beach, Florida
Theo Prodromitis, Spa Destinations, Tampa, Florida
Lusnail Haberberger, LUZCO Technologies, LLC, St. Louis, Missouri
Elizabeth Ann McNeill, MCO Construction & Services, Inc., Miami, Florida
Neelima Parasker, SnapIT Solutions, LLC, Overland Park, Kansas
Winners with "over $2 million and up to $3 million in annual sales" category:
Esther Poulsen, Raare Solutions, LLC, Paramus, New Jersey
Leslie L. Kischer, Assured Healthcare Staffing, LLC, Gurnee, Illinois
Martina Derra, DiverseID, LLC, Kansas City, Missouri
Kathleen Quinn Votaw, TalenTrust, Denver, Colorado
Suzanne Burns Jacob, Altura Group LLC, Chicago, Illinois
Marina Ilari, Terra Translations, LLC, Madison, Wisconsin
Julie Towner, Towner Communications, Mission, Kansas
Heather K. Margolis, Channel Maven, Boulder, Colorado
Kelly Woo, Profectus Financial, Los Angeles, California
Kerri S. Barile, Dovetail Cultural Resource Group, Fredericksburg, Virginia
Patricia Durocher, Global Cynergies, LLC, Scottsdale, Arizona
Vicki Mayo, Touchpoint Solution, Phoenix, Arizona
Winners with "over $1 million and up to $2 million in annual sales" category:
Marnice D. Miller, Human Capital Resources and Concepts Inc., Winter Haven, Florida
Ann Dolin, Educational Connections Tutoring and Test Prep, Fairfax, Virginia
Christy Jones, R Jones Collision 1, Des Moines, Iowa
Maharba Zapata, Salsa Queen LLC, West Valley City, Utah
Erin Mays, EBCO, Austin, Texas
Mary Nutting, CorTalent, Bloomington, Minnesota
Maria de Lourdes (Lulu) Sobrino, Lulu's Foods, Inc., San Antonio, Texas
Amanda Gianotti, Allogram Inc., Timonium, Maryland
Ola Parks, Be Real Company, New York, New York
Sharon W. Reynolds, DevMar Products, LLC, Nashville, Tennessee
Lynn Griffith, Welcome Events, Inc., Fort Lauderdale, Florida
Wendy Lieber, ContentBacon, Davie, Florida
Julie Lopez, PhD, Viva Partnership, LLC, Washington, DC
Samantha Razook, Curious Jane, Brooklyn, New York
Nicole Middendorf, Prosperwell Financial, Minnetonka, Minneapolis
Lauren Reed, Reed Public Relations, Nashville, Tennessee
Paloma Schackert, Ethical Apparel Africa, London, United Kingdom
Deborah Garry, BBG&G Advertising & PR, Campbell Hall, New York
Stacia Guzzo, SmartyPits, Tehachapi, California
Crystal Hamm, Go 2 Girls, Morrisville, North Carolina
Christine Walsh, Alpha Graphics, Inc., Baltimore, Maryland
Chanel Christoff Davis, Davis Davis & Harmon LLC, Dallas, Texas
Rachel Durkan, Paradigm Marketing and Design, Pine Brook, New Jersey
April Jensen, ADJ Interiors, St. Louis, Missouri
Winners in the "up to $1 million in annual sales" category:
Jill Kerrigan, JAK Creative Design, LLC, Darien, Illinois
Andrea Arco, Arco & Associates, Ballwin, Missouri
Shaylyn Cullen, Cullen Construction Management, Chicago, Illinois
Vikita Poindexter, Poindexter Consulting Group, Temecula, California
Shari Stein, DesignTeam Plus, LLC, Birmingham, Michigan
Jy' Juan Maze, Maze Freight Solutions, Overland Park, Kansas
Brooke Foley, Jayne Agency, Highland Park, Illinois
Dilshad Delawalla, Alycom Business Solutions, LLC, Dallas, Texas
Stacey Grant, Koi-Fly Creative, West Chester, Pennsylvania
Jolene Risch, Risch Results LLC, Dallas, Texas
Wendy Coulter, Hummingbird Creative Group, Inc., Cary, North Carolina
Melisa Galasso, Galasso Learning Solutions, Charlotte, North Carolina
Melanie Santostefano, Vicarious Multimedia, Arlington Heights, Illinois
Sarah Konowal, Ripshot Enterprises, Niagara Falls, Ontario, Canada
Gia Machlin, EcoPlum, Inc., New York, New York
Dr. Kimberly A. Lemke, Dr. Kimberly A. Lemke, P.C., Naperville, Illinois
Megumi Ishimoto, Women's Eye, Chigasaki, Japan
Gulden Turktan, Gliss, Istanbul, Turkey
Enterprising Women Champions (Honorable Mention) — all revenue levels:
Michelle Murphy, Nice Dog Media, Pacific Palisades, California
Christina Pou, Harvest Pack Inc., Torrance, California
Michelle Funk Deal, Key Services Inc., Winston-Salem, North Carolina
Jennifer Compton, J & L Communications, Brooklyn, New York
Cathey Hunter, APX Plastics, Inc., Arlington, Texas
Holly Steele, GavinHeath LLC, Greenwood Village, Colorado
Joanna Terry, Souperb, LLC, Emeryville, California
Sonya Pierrelus, DSSP Consulting, Inc., National Harbor, Maryland
Gail Trauco, Medical Bill 911, Barnesville, Georgia
Sherri Heckenast, Dirt Oval 66, Joliet, Illinois
Monir Jalili, InstantFigure Inc., Irvine, California
Mary S. Swenson, PhD, mymedchoices, Hockessin, Delaware
Qingyuan Li, Teriyaki Madness, Greenwood Village, Colorado
Dr. Mendee Ligon, Ligon Dental Group, St. Petersburg, Florida
Deborah Anne Jackson, Pivotal Talent Search, Village of Lakewood, Illinois
Wendy Barlin, Barlin Business Solutions Inc., Los Angeles, California
Daphney M. Smith-Jackson, Broker Builder Solutions, LLC, Fuquay Varina, North Carolina
Jennie M. Campbell, Stewart Steelwood Investments, LLC, East Loxley, Alabama
LaFarris Risby, Loving Arms Childcare and Preschool, Junction City, Kansas
Ida Abdalkhani, Ability to Engage, Las Vegas, Nevada
Elin Barton, White Knight Productions Inc., Vestal, New York
Alison Freeman, Alicomm International LLC, McKinney, Texas
Heather Cox, Certify My Company, Henderson, Nevada
Emellie O'Brien, Earth Angel, Brooklyn, New York
Debra Sunderland, Sunderland Coaching, Nashville, Tennessee
Virginia McGann, Value Management Resources, Chicago, Illinois
Amy Jacobus, Amy Jacobus Marketing, Brooklyn, New York
Roberta Moore, EQ-i Coach, St. Louis, Missouri
Tonya Tiggett, Tiggett and Co., LLC, Columbus, Ohio
Franne McNeal, Significant Business Results LLC, Bryn Mawr, Pennsylvania
The 2020 Enterprising Women of the Year Awards Celebration & Conference will bring together dynamic women business owners from North America and around the world for two-and-a-half days of top-notch workshops, networking opportunities, corporate sponsor exhibits, and awards presentations. The celebration will shine the spotlight on honorees, with award presentations at the Enterprising Women of the Year Awards Gala Dinner. During the annual "Hall of Fame Luncheon," one woman entrepreneur and one nonprofit leader will be inducted into the Enterprising Women Hall of Fame.
In honor of the 20th anniversary of Enterprising Women magazine under the leadership of Monica Smiley, Publisher/CEO, 20 past recipients of the Enterprising Women of the Year Award will be honored with the Enterprising Women "Top 20 in 2020 Award" and recognized at a special reception held in their honor.

The event is open to 2020 award honorees, alumni (previous) award winners, corporate supporters, members of the Enterprising Women Advisory Board, VIPs in the women's business community, readers of Enterprising Women magazine, and members of the many partner organizations affiliated with Enterprising Women.

Partner organizations represented on the Enterprising Women Advisory Board and supporting the 2020 event include:
The Women Presidents' Organization (WPO)
National Association of Women Business Owners (NAWBO)
Women's Business Enterprise National Council (WBENC)
Women Impacting Public Policy (WIPP)
National Women Business Owners Corporation (NWBOC)
Institute for Economic Empowerment of Women (IEEW)
The Global Initiative for Women's Entrepreneurship Research
Women's Business Development Center (WBDC)
Quantum Leaps
Springboard Enterprise
National Association of Women in Real Estate Businesses (NAWRB)
Small Business & Entrepreneurship Council (SBEC)/Women Entrepreneurs Inc. (WE)
Women Entrepreneurs GROW Global
Women's Leadership Exchange
The International Alliance for Women (TIAW)
Asian Women in Business (AWIB)
eWomenNetwork (EWN)
Association of Women's Business Centers (AWBC)
QUOTES:
"The recipients of the 2020 Enterprising Women of the Year Awards represent an amazing group of women entrepreneurs from across the United States and as far away as Japan, India, Turkey, Kenya and the UAE," said Monica Smiley, publisher and CEO of Enterprising Women. "We are so proud to recognize their accomplishments as CEOs of fast-growth companies, community leaders, and role models and mentors to other women and girls. We look forward to shining the spotlight on them at our 18th annual awards event in March."

DETAILS:
– For more information or to register to attend the 2020 Enterprising Women of the Year Awards Celebration and Conference, visit http://enterprisingwomen.com.

NEW MEDIA CONTENT:
Enterprising Women Facebook Page:
https://facebook.com/EnterprisingWomen

Enterprising Women Twitter Page:
https://twitter.com/EWMagazine

Enterprising Women Linked In Page:
http://linkedin.com/groups/Enterprising-Women-Magazine-4470189