Project Entrepreneur - Where Are They Now? Updates From Our PE Alumnae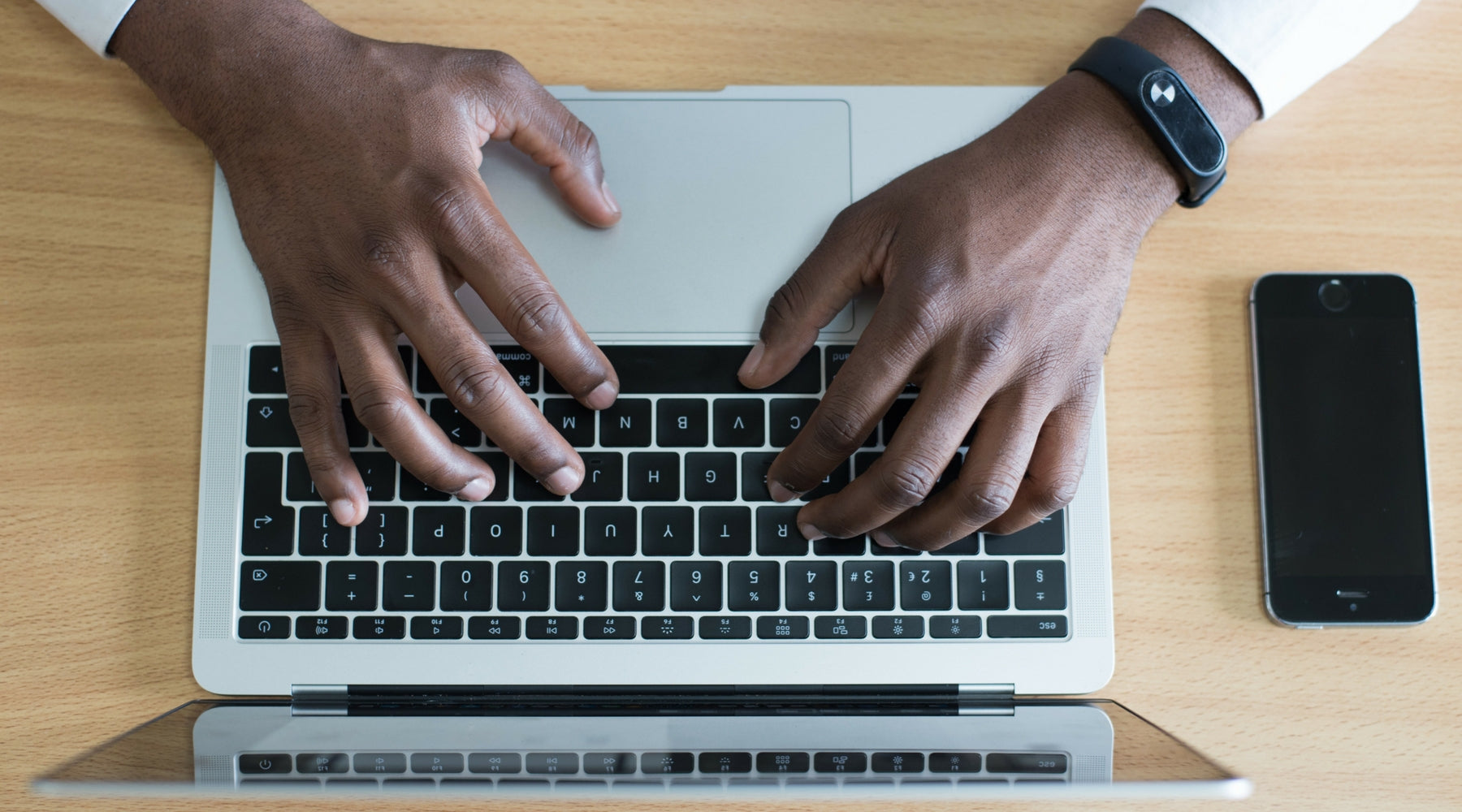 #PEACCELERATOR, FEMALE FOUNDERS, PE ALUMNAE
We just wrapped two amazing days with 200 female founders from our #PEClassOf2018 at the PE Intensive in New York City, so we decided to check in with five of our PE Alumnae to find out how their time in the PE Intensive helped them take their businesses to the next level. Read the rest of the post to hear updates our 2016 and 2017 Alumnae in their own words and learn more about what they've been building since participating in the PE Accelerator.
Jennifer Grove, Founder, and CEO of Repeat Roses, an eco-friendly company that recycles wedding and special event flowers to deliver a spot of joy to those in the community:
"Since the 2017 PE Accelerator, Repeat Roses has added a new revenue stream developing custom Corporate Social Responsibility partnerships and employee engagement experiences. UBS is one of our first corporate clients to book a national series of Repeat Roses workshops that will demonstrate their commitment to social impact and sustainability. Since then, we've partnered with Hilton Worldwide and other global brands to provide interactive, educational and team-building experiences for brands that care about meaningful and measurable environmental social governance.
"Standing side-by-side with the #PEClassOf2017 to ring the New York Stock Exchange bell was one of the most exhilarating experiences of my career. It had a profound positive impact on how I envision the trajectory of Repeat Roses and what's possible when you dream big. I lean on my PE cohort for both hands-on help and invaluable guidance, as well as brutal honesty. We push each other to do better, and we're not afraid to challenge one another's strategies in search of the best outcome. We are truly each other's biggest supporters because we know each other's businesses intimately after going through the PE Accelerator together. A win for one is a win we can all share.
"For example, when Repeat Roses repurposed the flowers from multiple marquis name Oscars soirees this year, including the CFDA, Swarovski, and Vanity Fair Oscars parties, it was a proud moment to see my West Coast sales and service team succeeding across the country and watch the Los Angeles market take off. Tina [Hedges of LOLI Beauty] and Bimla [Picot of Reboundwear] showed up at my apartment armed with champagne to celebrate. Being a CEO can be lonely at times, so these are the fellow female founders you want in your corner.
"During the course of the Accelerator, one of my mentors helped me pick apart a 'buy versus build' software decision. We ranked my needs and performed a cost-benefit analysis to weigh the pros and cons. It was clear it would be more efficient to hire people and invest in SaaS at that stage versus the cost of building custom. My piece of advice to the incoming PE class is to focus on innovation where it counts: solving the world's greatest problems. If you're not a tech company, there's something to be said for not reinventing the wheel given the number of working SaaS solutions available. Making the wrong software decision could have serious financial consequences an early stage startup can't necessarily weather. A year later, and I'm still grateful for that cost-saving exercise because I know my business even better now and what software we actually need to aggressively scale."
Suelin Chen, Founder, and CEO of Cake, a digital platform that makes it easy to do advance care and end-of-life planning:
"We raised angel funding and then an institutional seed round last year, which was oversubscribed, and have been working with companies including Blue Cross Blue Shield of Massachusetts, Harvard Pilgrim, and Massachusetts General Hospital.  Since the PE Accelerator, we have actually stayed fairly consistent with our business model and our mission remains the same: to ensure that all people can live in accordance with their values, all the way to the end. We were selected for PULSE, a digital health accelerator, and have been featured in The New York Times, Forbes, and on the front page of the Boston Globe.
"During the PE Accelerator, I most enjoyed interacting with other founders (including Jenn and Jenny, the Co-Founders of Rent the Runway). Regardless of what your company does, early-stage companies face so many of the same challenges and I loved that we were learning from each other—and we still keep in touch!
"I also learned so much from Jenn and Jenny about founding and growing a business—there are few role models for women founders, and we are incredibly fortunate that they have put together this program.  One of the most helpful pieces of advice I got was from Jenn on hiring: she encouraged us to think about what values and characteristics are non-negotiable for our team, and if someone does not have those values, then they are probably not a good hire, even if they have perfect skills and experience on paper. Holding out for the best people is so hard, but I look at my team now and it was absolutely worth it. It is never too early to think about company culture!"
Vicki Mayo, Co-founder of The Touchpoint Solution, a wearable device that alleviates stress in as few as 30 seconds:
"I truly enjoyed my time at the Accelerator. Through the [shared] lessons learned and the sessions we attended, we made lasting connections. Our cohort became very close, and I have friends for life that understand this unique entrepreneurial journey.  The growth was not only at a personal level. Since the PE Accelerator, our company has more than doubled in sales. I can confidently attribute much of this growth to the lessons learned during the PE Accelerator.
"One of the biggest lessons I learned during the Accelerator was to listen to your customer. This was demonstrated time and time again through various sessions, but especially with the Rent the Runway's CTO. He shared that his team's primary focus was to improve customer experience. I learned from that example, and I asked TouchPoint customers what they wanted. Our customers told us they wanted more tools so they could better understand their stress response. They also wanted more tailored feedback on how to integrate the TouchPoints stress relieving wearable devices into their daily lives.
"Fast forward to today, and people can download the free TouchPoints app and get a personalized stress profile complete with lifestyle tips. Listening to our customers was a key element to our exponential growth. The PE Accelerator was also instrumental in helping us win the Brainnovations Competition, being named in the 2017 Top 50 most innovative products by Innovation and Tech Today and winning an Edison Award."
Photo courtesy of Christine Moseley
Christine Moseley, Founder, and CEO of Full Harvest, which helps growers get the most out of a harvest and food companies save money by bringing farm excess to market:
Since we participated in the PE Accelerator two years ago, Full Harvest has experienced 15x growth. The Full Harvest platform has expanded into a full end-to-end online solution for farms to sell imperfect and surplus produce to food and beverage companies; our platform connects some of the most prominent farms in the U.S. to large national food brands. To date, we have saved 4 million pounds of produce that would have otherwise gone to waste, saved 250 million gallons of water (enough drinking water for over 1 million people for a year), and prevented 1.5M kg of CO2 emissions from being released into the environment. Since the PE Accelerator 2 years ago, we have grown by over 15x.
One of the most valuable aspects of the accelerator was the mentorship. Everything Jenn and Jenny said was pure gold in terms of advice. They prevented me from making some mistakes, especially with regards to hiring. Jenn taught us how to hire a team based on your values. It's imperative that each new team member share the same values as the founders and be assessed for them during the hiring process. Josh and Ricky, our investor advisors, were awesome in terms of advice on fundraising. Getting to know the other entrepreneurs and expanding my network of founders was also a huge support. Startups are 24/7 and it's crucial to have a strong support network for the ups and downs. That is one piece of advice I give all entrepreneurs starting out. Looking back at the Intensive Weekend, I gained more confidence and practice on my pitch, which helped me to win several pitch competitions afterward and raise $3M. While at the PE Accelerator, I also met two of my current investors, BBG Ventures and Joanne Wilson. The experience as a whole was invaluable.
Bimla Picot, Founder, and CEO of Reboundwear, an apparel line of post-surgery clothing and physical therapy athletic apparel to help individuals recover in style:
Meeting and building a close relationship with my fellow cohort was an unexpected aspect of the Accelerator. Startup founders are typically obsessed with their inventions and businesses, and after a while, as much as your friends and family love you, they get tired of hearing about it. My cohort and I are in touch weekly. Sometimes it's just a text, or other times we hop on a group call. Three of us live in the [same] city so we are able to get together for dinner. We share information, resources, advice and lots and lots of stories.
The most helpful thing I learned from the Accelerator was that no matter what kind of business one launches these days, tech will be at the center of it. We had the opportunity to meet with people at every level of tech, which gave us a sense of how we will incorporate [technology] into every level of [our] growth plan. Reboundwear is comfortable and fashionable post-surgical clothing—we are a consumer product that straddles both the fashion and healthcare industries but our marketing materials and website felt very clinical. As I sat in many of the workshops [during the Accelerator], I learned how to use branding and web design to create a more appealing consumer brand.
One of the things I learned about being an inventor, is that sometimes, when you are ahead of your time, you have to be patient as the rest of the world catches up. Intuitively, I assumed that hospitals are the best place to sell our clothing. But after going through the Accelerator, we quickly understood that hospitals are in the business of taking care of medical issues and not in the business of selling clothing. We knew that there was (and is) a large market and a genuine need for Reboundwear in the healthcare sector, so since the Accelerator, we've decided to launch as an e-commerce consumer brand. Now the rest of the world is catching on, and we receive calls from hospital supply companies and senior facilities that want to carry the clothing for their patients and residents.
---
Project Entrepreneur (PE), Rent the Runway Foundation's first program with Founding Partner UBS, is breaking down barriers facing women building high-growth companies by supporting early-stage female founders with bold visions. The PE Intensive, taking place each April, brings together the top 200 female founders from the PE Venture Competition for hands-on workshops and mentorship in New York City. Winners of the Venture Competition receive a $10,000 grant and a spot in the PE Accelerator hosted at Rent the Runway headquarters. Please visit projectentrepreneur.org/apply for more details.
Header credit: Amanda Gentile Photography
*This article first appeared on Project Entrepreneur. To read the full article, click here.