Wear The Future Of Stress-Relief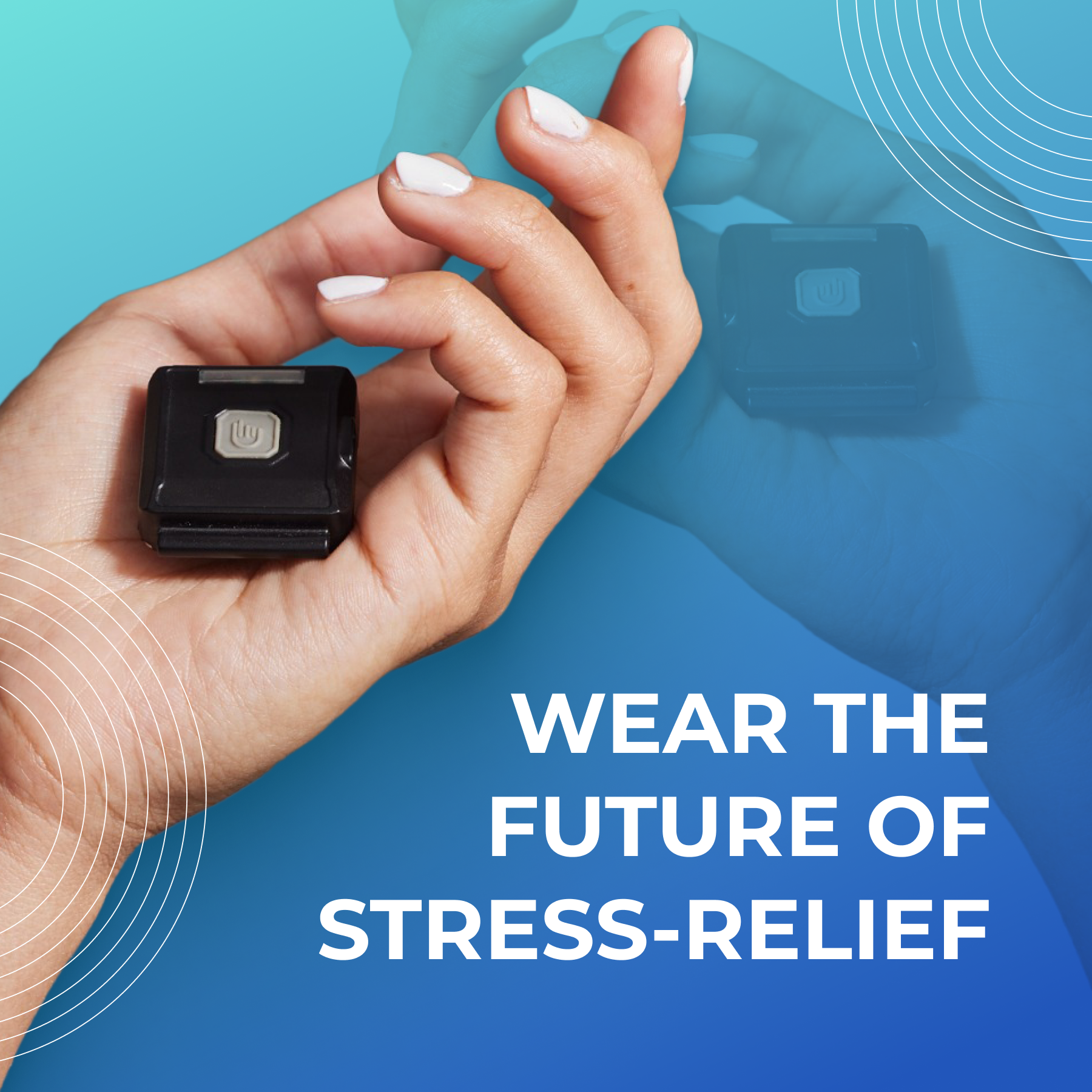 A little stress can be good for us. 
It motivates us to work harder at something or to avoid a dangerous situation, but too much is damaging.
And sadly, our modern world creates a bit too many of these stressful situations.
That's why researchers all over the world have been developing modern, wearable solutions to stress!
Students at Arizona State University (ASU) invented a small pair of earbuds called P57 ONE to reduce stress using weak electric currents, and are currently undergoing clinical trials.
But for the most part, these solutions are only accessible in labs right now – not super helpful if you're struggling with stress in day-to-day life.
Thanks to technologies like TouchPoints – our patented wrist-wearable – real-life stress-reducing technology has hit the mainstream.
Now, wearable healthcare devices have reduced hospital visits by 50% (California Telehealth Resource Center), and 1.3 million lives were saved by wearables by 2020 (Swiss firm Soreon Research).
And people have used our devices over 3.5 million times now to reduce the negative impacts of stress and help them cope with the trials of daily life.
Pretty neat, right? 
If you're ready to join the future of stress relief, try TouchPoints for yourself!
Click the button below to order yours and watch your focus, sleep, and wellbeing improve with ease.