June 2021 Touch of Hope Scholarship Winners Announced!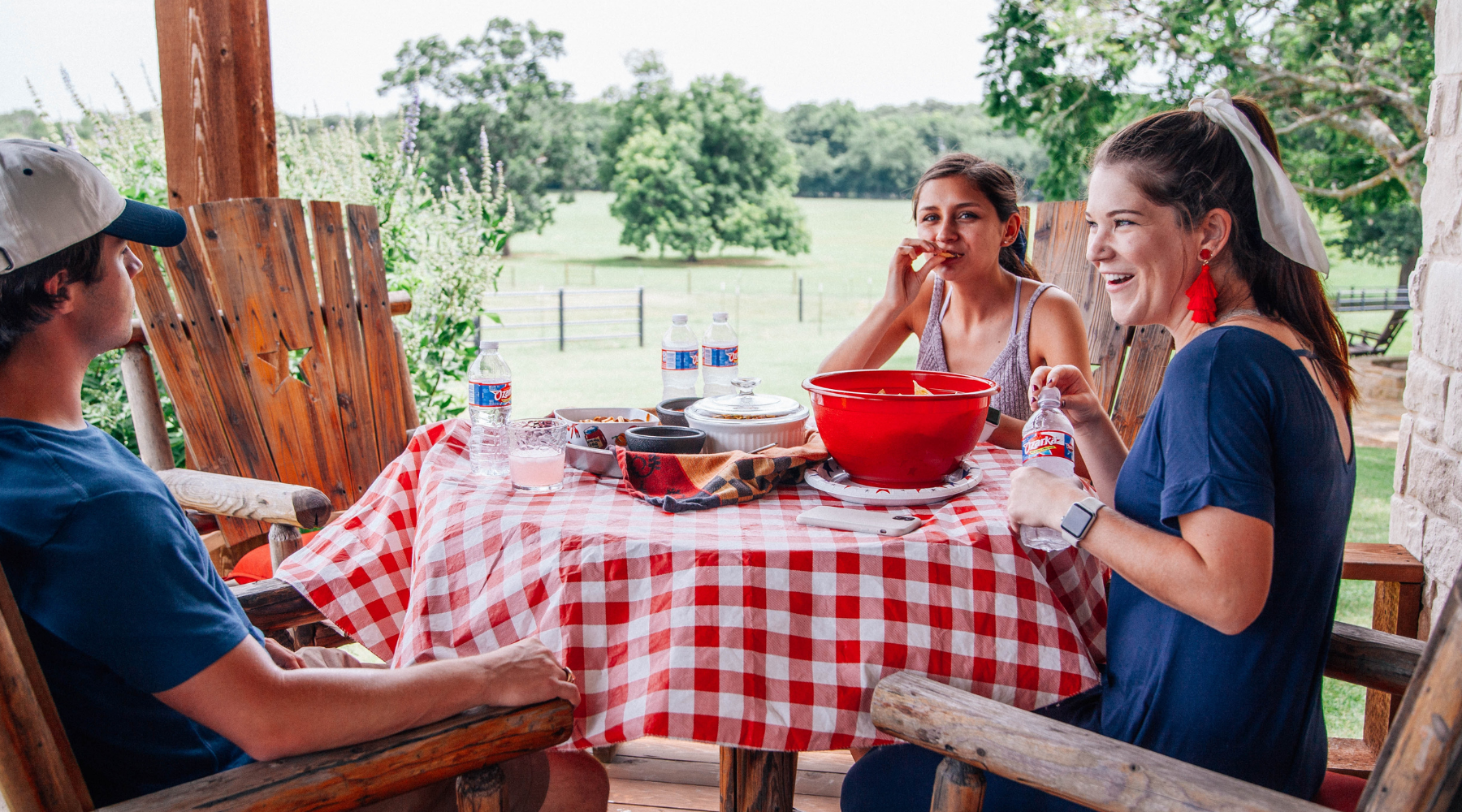 At TouchPoint Solution, we believe in giving back. This means every month, we give away sets of TouchPoints via our Touch of Hope, a scholarship program for individuals and families with financial need who seek to improve their lives through applied neuroscience. To date, we have given away thousands of TouchPoints to deserving families.

"I received a pair of TouchPoints as part of the scholarship program. I am a grad student who struggles with anxiety and who didn't have enough money to order my own pair. Because of a Touch of Hopes, I was able to use TouchPoints to help with my anxiety and to help me sleep...a crucial thing for a grad student!! I am deeply grateful for the product and Team TouchPoints' generosity."

– Elias Lawliet, Touch of Hope Scholarship Recipient
Thank you to all who submitted applications this past month. After many hours of reading and deliberation, we're thrilled to announce the winners of our June 2021 Touch of Hope:
Amy Eichler (Left)
Amy applied for her 15-year-old daughter who was recently diagnosed with Tourette Syndrome and OCD tendencies. Her neurologist believes this is due to the stress and anxiety brought on by the pandemic. As you can imagine, this last year has created more anxiety, self-esteem, and confidence issues than Amy and her family could've ever known. She believes TouchPoints may give her daughter some peace so that we may concentrate and focus at school when she returns in the Fall. Right now, the only thing that calms her is her drive to dance. Amy has shared with us that she recently completed her first solo which she proudly named 'I Won't Give Up' (Pictured Above). We commend Amy and her daughter for their strength and feel grateful to be able to gift them a set of TouchPoints. 
Nicholas Isley (Middle Right) 
Nicholas is a combat veteran with high anxiety and PTSD from the time he spent in Iraq. He discovered TouchPoints while researching alternative ways to help outside of medication. We thank him for his service and are happy to be able to gift him a set of TouchPoints! Hopefully the devices will be of help to him along his journey.
Jennifer Rowe (Right) 
Jennifer is a stay-at-home mother who applied for her 10-year-old daughter Emma. Emma is on the Autism spectrum and struggles with a range of difficulties including Anxiety, ADHD, Tourette Syndrome and Unspecified Mood Disorder. Jennifer's married to a disabled Veteran and has another daughter with special needs, but Emma is more severe and she's seeking something alternative to medication to help her stay calm. We believe TouchPoints may be life changing for her Emma (and her family!) and feel blessed to be able to help. 
We are currently accepting applications for the Touch of Hope Scholarship Program. The deadline to apply is the last day of every month and awards are chosen at the beginning of the following month. Applicants seeking assistance with the Touch of Hope Scholarship form should reach out to the TouchPoints Customer Service team at (877)-778-6824. For all other inquiries, including questions about the program and eligibility requirements, please email hello@thetouchpointsolution.com.