The May 2023 Mindfulness Calendar is Here!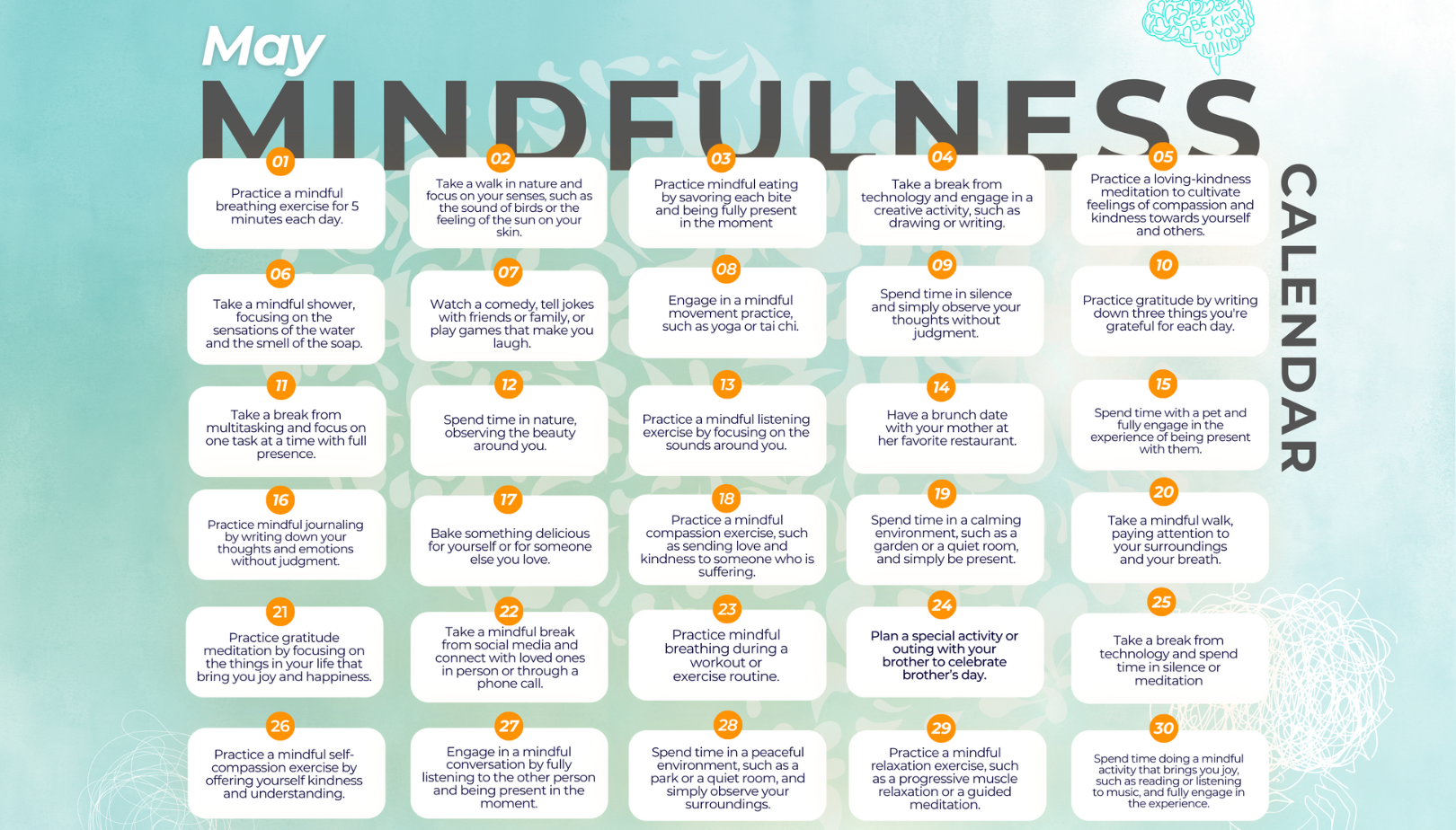 Started back in 1949, Mental Health Awareness Month (May) exists to increase awareness of the importance of mental health and wellness in Americans' lives.
Mindfulness can be used as a tool to manage mental health, worthy of investment. When in balance, it allows you to contribute more to your family, workplace, community and friends, as well as generally cope better with life's stress.
While research is still growing in the area of mindfulness, evidence suggests positive effects on the mind, brain, body and overall behavior, ultimately contributing to relationships.
Join us on this Journey through May! Follow @ilovetouchpoint on Instragram for daily reminders posted to our story. 
Learn More
Take our Personality Stress Profile to ease your mood and increase your overall physical health and wellness.
Want to learn more about the Six Dimensions of Health? Click here.