The June 2023 Mindfulness Calendar is Here!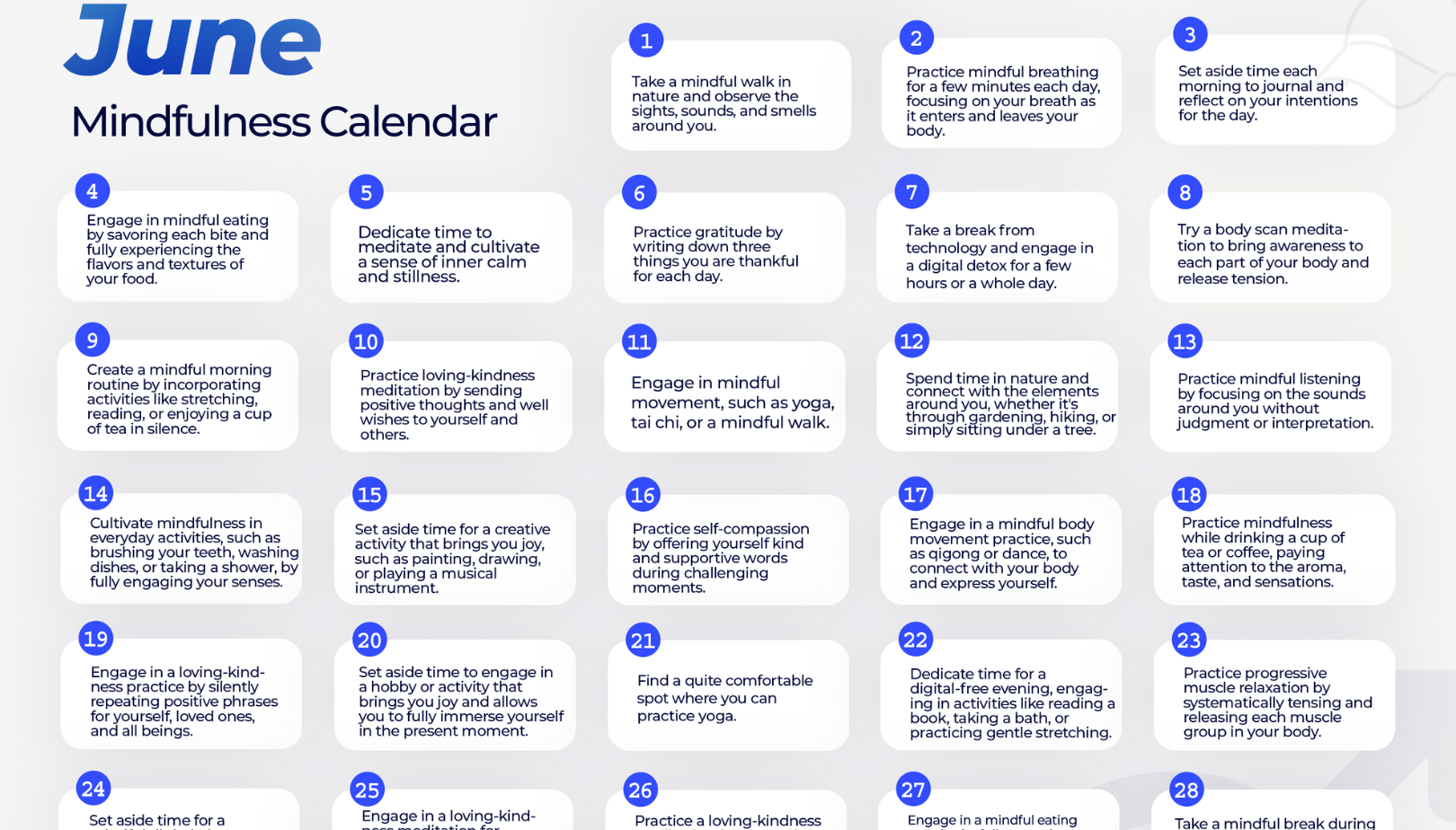 June is Men's Health Awareness month, a time to focus a little extra on eating right, working out and reducing stress as preventative measures to disease.
Looking for a place to start? We've got you covered! Join us this month for daily mindfulness activities as a great way to reduce stress, with many even including a specific focus on diet and exercise. Not a man? Not to worry, as we are all here to encourage those around us! June is the perfect time to join us on this journey, are you in?
Join us on this Journey through June! Follow @ilovetouchpoint on Instragram for daily reminders posted to our story. 
Learn More
Take our Personality Stress Profile to ease your mood and increase your overall physical health and wellness.
Want to learn more about the Six Dimensions of Health? Click here.