CTA It Is Innovation (i3) Magazine - A Tipping Point for Life-Changing Technologies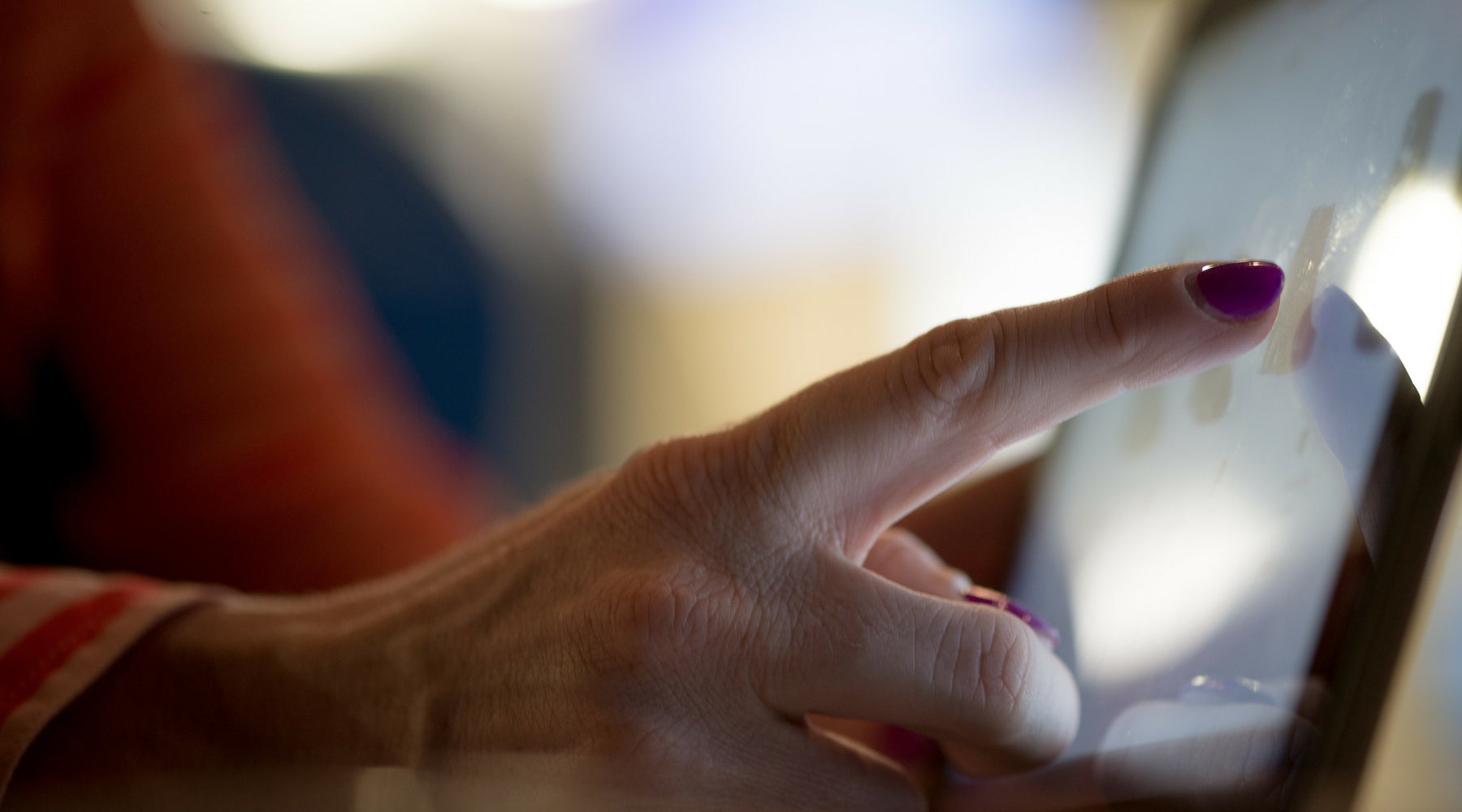 CTA - It Is Innovation (i3) Magazine
May 17, 2018 
Electronic technology has taken colossal leaps in the past 40 years since I first began covering tech, and it now impacts just about every human activity. This year's CES included the introductions of many technologies and devices that provide a vision of what the immediate future will look like. Thanks to developments in 5G, AI, VR and IoT, 2018 will be a tipping point for a host of societal changing technologies. Here are a handful of the companies I visited at CES that, at the very least, will educate consumers about the technological revolution that is happening now. 

BrainCo was founded three years ago less than a mile from Harvard University and develops "brain-machine interface (BMI) platform technologies for the education and healthcare markets." The Focus headband is said to accurately monitor, analyze and visualize brainwaves. "Together with neurofeedback training techniques, this product is used in the education market to help teachers understand student engagement and also help students increase their study habits," BrainCo explains. It may sound like science fiction, but the technology is being used today.
TouchPoints, founded by neuropsychologist Dr. Amy Serin and child advocate Vicki Mayo in 2015, brings relief to people who suffer from stress and anxiety. TouchPoints devices can be worn on wrists or clipped to clothing and use Bi-Lateral Alternating Stimulation Tactile (BLAST) technology, transferring alternating vibrations to alter the body's response to stress and to restore homeostatic nervous system functioning. TouchPoints are said to overcome anxiety, focus issues and sleep problems, and have been reported to help cope with conditions like Parkinson's, Autism and ADHD.
Transdev developed i-Cristal, an electric and fully autonomous shuttle designed for "tomorrow's shared mobility." The 16 passenger vehicle uses Transdev's Universal Routing Engine adapted for fixed-line services and is fully charged in 90 minutes. By mid-year Rouen, France will be the first location in Europe to deliver an "on-demand mobility service" operated using five fully electric and autonomous vehicles on open roads thanks to Transdev. The service will serve three routes totaling 6.5 miles and 17 stops. The fleet will include four Renault Zoe cars — two with Renault's and two with Transdev's autonomous driving technology.

HiberSense is a personalized climate control system which provides homeowners with HVAC automation and control for individual rooms, using a mobile app that lets users set their preferences and view system usage. It analyzes data from wireless vents to control room temperature and the airflow to each room while the HiberSense thermostat controls the HVAC system. HiberSense says it can save up to 40 percent in heating and cooling, and it is an "easy retrofit" with homes that have a forced-air HVAC.
L'Oreal USA is introducing UV Sense, "the first battery-free wearable electronic UV sensor," and a limited-edition My UV Patch to provide consumers with "crucial information about their individual ultraviolet (UV) exposure levels." According to global VP Guive Balooch, the goal was to "create something that blends problem-solving technology with human-centered design."

There are many more examples of ways that technology is transforming society. Products you never thought your company would sell, manufacture or use to operate your businesses — and as a consumer you thought you'd never use — may soon become part of your everyday life. In an industry that thrives on innovation and disruption, this year may turn out to be the most innovative and the most disruptive ever.
Steve Smith
*This article first appeared in the Consumer Technology Association's It Is Innovation (i3) Magazine on May 17, 2018, by Steve Smith. To read the full article, click here.