The Huffington Post - A Wearable Stress Relief Device Helps You Relax, While Giving Back To Those In Need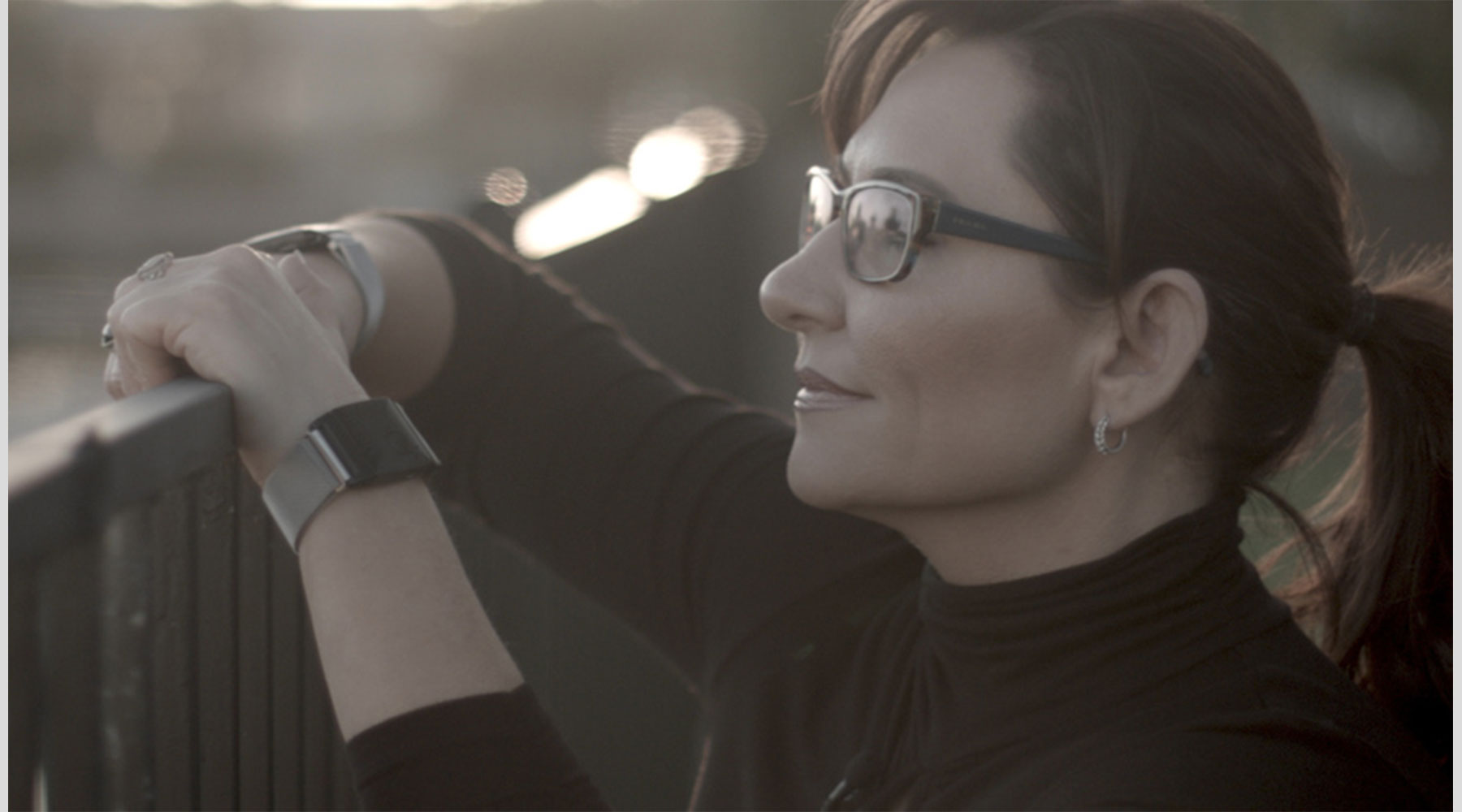 What do busy entrepreneurs and children with autism have in common?
While it may not be an obvious similarity, both of these individuals suffer from stress daily.
Unfortunately, stress has become a common part of life for millions of Americans. According to a study conducted by NPR, the Robert Wood Johnson Foundation and the Harvard School of Public Health, 49 percent of adults in America have reported experiencing at least one major stress trigger in the past year.
Not only can stress cause negative emotional effects on both personal and professional lives, the physical impacts of stress are also alarming. According to the American Institute of Stress, 77 percent of all people regularly experience physical symptoms caused by stress. 73 percent report experiencing psychological symptoms caused by stress, with 48 percent noting that they lie awake at night due to stressful thoughts. It's also been noted 80-90 percent of disease is stress-related.
The physical problems caused by stress have been especially concerning for Mompreneur and CEO of The TouchPoint Solution, Vicki Mayo. Vicki's daughter had been experiencing vivid night terrors for years, which Vicki could not soothe her from.
After spending endless nights watching her daughter suffer in her sleep, Vicki reached out to her friend, Dr. Amy Serin, a neuropsychologist and founder of the Serin Center. Dr. Serin had isolated a successful component of PTSD treatment and was using it to research the impact of stress-reduction using a handheld device on children. Dr. Serin suggested that Vicki's daughter try her neurotechnology product during her next episode.
Vicki took Dr. Serin's advice, and gave her daughter the wearable devices the next time a sleep terror occurred. The gadgets worked surprisingly well and Vicki's daughter was able to fall back asleep without any problems.
"There's nothing more difficult for a parent than having to watch your child struggle. By the time Dr. Serin handed me these two little stress relief devices, I was feeling pretty hopeless," said Vicki. "That night, my daughter held them before bed, and got a full night of restful sleep for the first time in weeks. It was like this weight had instantly been lifted off our family - my daughter was smiling again! I'll never forget that feeling. From that day on, it became my mission share this stress relief with as many people as possible."
A Stress-Reduction Solution For Adults and Children
After seeing the incredible results achieved by her daughter from Dr. Serin's handheld device, Vicki and Dr. Serin joined forces to create an instant stress-reduction solution that could be used by a broad range of individuals with different needs. The two women founded the Touchpoint Solution, a company that produces the revolutionary wearable stress relief devices known as "TouchPoints".
TouchPoints are a pair of lightweight tech wearables that can be worn around an individual's wrists like bracelets or clipped onto clothing. TouchPoints alleviate stress through neuroscience and technology. The wearable devices provide a non-invasive method to reduce stress using a patent pending technology called Bi-Lateral Alternating Stimulation Tactile (BLAST).
"Dr. Serin realized how powerful TouchPoints were and how quickly they could reduce stress, and we knew this technology was too powerful to be confined to doctor's offices," Vicki mentioned.
TouchPoints work by sending vibrations that disengage the body's instinctive "fight or flight" response to stress. When an individual is stressed, the fight or flight part of the brain engages. TouchPoints shift users thinking back into the logical, rational part of the brain, making stressful situations seem manageable. The devices operate using bilateral stimulation, which means they must be worn on both sides of the body (the arms, socks, pockets, bra straps, etc.). Using the free TouchPoints app, users can turn the TouchPoints on and use either a pre-setting or create a customized setting. The TouchPoints can be used for as little as one minute or all day long, depending on a user's goals.
Dr. Amy Serin, Touchpoint Solution's co-founder, had originally used BLAST wireless technology in her clinics as a stress management technique, and partnered with Vicki to bring this technology to the masses so everyone can have access to stress relief anytime, and anywhere. With TouchPoints, entrepreneurs, children with autism, people diagnosed with ADHD and many others suffering from the emotional and physical impacts of stress can find relief. Thousands of TouchPoints users have already reported a 71 percent reduction in body sensations within 30 seconds by altering the body' stress mechanism
And although the cost of fighting off stress using neuroscience may sound pricey, Touchpoints range from $135 for a single person basic kit to $916 for a family pack (set of 4 original kits for 4 people), making these wearable devices well worth it. Colorful wristbands can also be purchased so the devices can be worn as stylish bracelets.
"I received the TouchPoints as part of the scholarship program. I think it is wonderful that the company has chosen to assist those of us who otherwise might not be able to afford this help," said Caroline S., a TouchPoints user. "The devices have been incredible. I was a little skeptical at first, after so many failed attempts with other treatments for my PTSD. With TouchPoints, I was able to decrease test anxiety and improve my test scores during a particularly difficult semester. I am grateful for this gift and I recommend the Touchpoints to others struggling with PTSD and/or anxiety."
Helping Everyone Involved
Not only does the Touchpoint Solution offer a wearable stress management device to help alleviate stress, Dr. Serin and Vicki also believe in the power of giving back through conscious capitalism. For every two TouchPoints sold, one is given away via the Touch Of Hope Scholarship Fund. Hundreds of TouchPoints have already been passed along to deserving families through this scholarship program.
Additionally, those who are helping create TouchPoints are also benefiting. All TouchPoint kits are fulfilled by the legally blind or visually impaired. It's been noted that 70 percent of legally blind and visually impaired people are unemployed. Working with the Touchpoint solution helps these people find employment opportunities, while giving back for a good cause. Plus, all Touchpoint products are made in the United States and local companies are used for boxing, shipping, printing and everything else involved in the production process.
Making A True Impact
What started out as a component used for the treatment of PTSD has grown into a product that is fundamentally changing the way adults and children deal with stress. As America continues to undergo its digital revolution, this instant, on-demand solution to manage stress is truly revolutionary.
"This is the culture of instant everything. Most don't have the time to do yoga, meditate and be mindful. They need instant stress relief," Vicki remarked.
Touchpoints are also helping everyone involved in the process– from its users to the people producing the stress relief devices. The Touchpoint Solution is making a true impact on society, helping thousands of individuals de-stress and regain piece of mind.