Forces of Geek - 2020 Father's Day Gift Guide Including TouchPoints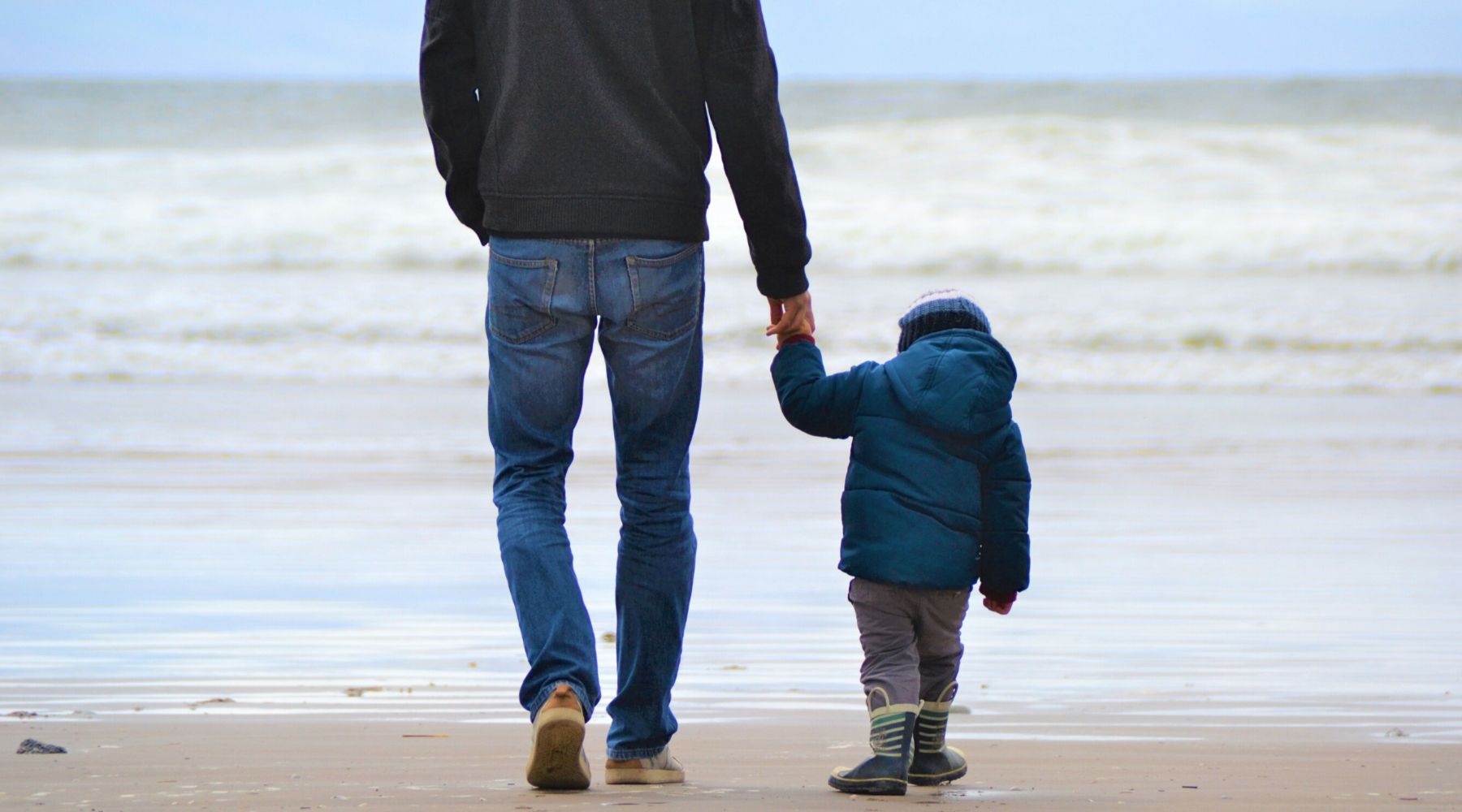 FORCES OF GEEK 2020 FATHER'S DAY GIFT GUIDE
This Sunday is Father's Day, an actual holiday, dedicated to selling neckties and paperweights.
And while most dads (or paternal figures) are likely happy with an afternoon in their man cave watching RoboCop or Road House undisturbed, or an uninterrupted bowel movement and a copy of the Sports Illustrated Swimsuit Issue, here are some of our suggestions that would make the most of the day.
And no neckties or paperweights.
Dads love thrillers.  Here's one of the latest the will keep them hooked.
In 2011, Will Parker, the young prodigy CEO of a big tech company makes a coding mistake that costs a college student her life. To assuage his guilt, Will pursues a career in the FBI Cyber Division.
Now, Special Agent Will Parker is called to investigate a murder scene at a Comic-Con event in the Midwest, where the victim has ties to a radioactive quantum computer that Will was working on before he left his gig as CEO.
Working with smart local homicide detective Dana Lopez and FBI stuffed-shirt Thomas Decker, Will discovers the victim was holding an auction for the computer on the Dark Web—and the bidding is still live.
With bidders including a legendary Chinese hacker, Russian criminals sent by the Kremlin, and a corporate executive desperate to escape a scandal, Will once again finds a life in his hands when the victim's daughter is taken hostage. A trail of blood and high-tech breadcrumbs leads Will deeper into mystery, danger, and a race against time to keep unlimited power out of the wrong hands.
Bestselling author Daniel H. Wilson (Robopocalypse, Amped) continues the story that began in Michael Crichton's The Andromeda Strain with this new techno-thriller.
The Evolution is Coming.
In 1967, an extraterrestrial microbe came crashing down to Earth and nearly ended the human race. Accidental exposure to the particle—designated The Andromeda Strain—killed every resident of the town ofPiedmont, Arizona, save for an elderly man and an infant boy. Over the next five days, ateam of top scientists assigned to Project Wildfire worked valiantly to save the worldfrom an epidemic of unimaginable proportions. In the moments before a catastrophicnuclear detonation, they succeeded.
In the ensuing decades, research on the microparticle continued. And the world thought it was safe…
Deep inside Fairchild Air Force Base, Project Eternal Vigilance has continued to watch and wait for the Andromeda Strain to reappear. On the verge of being shut down, the project has registered no activity—until now. A Brazilian terrain-mapping drone has detected a bizarre anomaly of otherworldly matter in the middle of the jungle, and, worse yet, the tell-tale chemical signature of the deadly microparticle.
With this shocking discovery, the next-generation Project Wildfire is activated, and a diverse team of experts hailing from all over the world is dispatched to investigate the potentially apocalyptic threat.
But the microbe is growing—evolving. And if the Wildfire team can't reach the quarantine zone, enter the anomaly, and figure out how to stop it, this new Andromeda Evolution will annihilate all life as we know it.
"Mark's energy, his creativity, his drive, his positive attitude and his enthusiasm that make him one of the legends of rock photography. It's why his work—both old and new—is still so in demand today. Mark Weiss inspires greatness in all he turns his camera lens on. But don't take my word for it. Just look at the pictures in this book. — Dee Snider

Mark "Weissguy" Weiss set an unmatched standard for rock photography. Starting out as a teenager by sneaking into concerts with a neighbor's 35mm camera, he embarked on a legendary career that took him around the globe and onto some of the most memorable album and magazine covers in rock history– featuring the likes of Van Halen, Ozzy Osbourne, Aerosmith, and Mötley Crüe to Metallica, Guns N' Roses, Bon Jovi, and KISS, and so many more. With 700+ photos, brand new interviews, and stories from Mark himself, The Decade That Rocked is a monument to the photography, friendships, and legacy of an artist that helped define '80s rock.
Just take a quick moment to picture the general area on and around your father's bed. Just breathe in that image. Is it tidy? Does everything have a 'place'?
If you're picturing various scattered piles of bedroom detritus – his phone, a few books, a magazine, the TV remote, headphones, glasses – you (really) need to get him the Bedside Pocket.
This space-saving storage solution is made from sturdy boiled wool and tucks neatly under the mattress to give you the perfect place to stow away all your bedroom junk. It's got a load of internal pockets to keep everything separated so even he won't be able to clutter it up!  It can also be used in his favorite chair, ensuring that a binge watch keeps all of his necessities within arms reach.  Measuring approximately 38cm(W) x 25cm(H) x 2.5cm(D), the Bedside Pocket is the perfect gift that will be quickly make him question how he kicked back before he had it.
There's a good chance that if your father is a music fan, this book will be pored over for some time.  And if he takes pride in believing that he knows everything about music, he's about to be humbled by Greil Marcus' breadth of knowledge.
On its publication in 1975, Mystery Train was hailed as a revolutionary book about popular music. It has proved inspirational to critics and musicians alike: Bruce Springsteen, Nick Cave, Elvis Costello and David Bowie (who counted it as one of his 100 favourite books) are among the many to have expressed their admiration. Taking its title from one of Elvis Presley's greatest singles, the book chronicles the growth of rock 'n' roll from its roots in the blues, gospel and country music of the Deep South. Greil Marcus profiles six pioneering artists, finding in their stories a way to 'deal with rock 'n' roll not as youth culture, or counterculture, but simply as American culture'. In their lives and music, he finds echoes of Abraham Lincoln, Huckleberry Finn, Moby-Dick and countless other icons of the United States. The Folio edition adds wholly new and exclusive material to Marcus's legendary Notes and Discographies section, bringing it right up to date.
Mystery Train is a book of two parts. In the opening section, the journey begins with two rock 'n' roll 'ancestors', the all-but-forgotten white country singer Harmonica Frank, who plied his act at fairs and medicine shows, and black Mississippi bluesman Robert Johnson, suspected of striking a deal with the devil for his raucous talent. Their tales set the stage for chapters on Marcus's four 'inheritors', all of whose recordings 'dramatise a sense of what it is to be an American'. They are The Band, Sly Stone, Randy Newman and Elvis Presley – who receives the lengthiest treatment in a chapter considered a tour de force of music writing.
The six essays that make up the first part of Mystery Train have been little altered since the book's original publication. But over the course of its six previous editions, Greil Marcus has kept on expanding the second section – his famous Notes and Discographies – into a treasury of facts, digressions and anecdotes. Written with passion and flair, his updates have explored the continuing impact of the six featured musicians, tackling the posthumous life of Elvis, Robert Johnson's rediscovery by a new generation of musicians, and Randy Newman's unlikely second career writing film scores for Disney blockbusters. Marcus's encyclopaedic knowledge and trenchant opinions make it a delight to dip into this section. With meticulous details of albums, re-issues, bootlegs and live recordings, it's an essential listener's companion to his six pioneers, their contemporaries and their successors.
This is the only English-language edition of Mystery Train to include illustrations. The first section of the book contains evocative black-and-white photography, portraying American life from the 1930s to the 1970s. Many of these images are taken from the archives of the Farm Security Administration, set up to document the nation during the Great Depression, and include work by the great photographer Dorothea Lange – and which the author describes as 'the only artwork I'd ever fantasised about'. 
The book also makes use of pictures from eminent rock 'n' roll photographers of the era, including Elliott Landy, best known for his images of Woodstock, and Alfred Wertheimer, who captured some of the most iconic shots of Elvis. The fully updated Notes and Discographies section includes an eight-page section of album covers in full colour.
This nostalgia fueled release makes it's way to Blu-ray for the first time, courtesy of Mill Creek.  Following the first four complete series releases: Ultra Q, Ultraman, Ultraseven, and The Return of Ultraman, Ultraman Ace joins one of the most prominent tokusatsu superhero genre productions.
Alternate Dimension Being Yapool started invading Earth with an entourage of "Terrible-Monsters" that were more powerful than ordinary monsters. The Terrestrial Defense Force was annihilated by Terrible-Monster Verokron. Two youngsters, Seiji Hokuto and Yuko Minami, lost their lives trying to save people from the attack of Verokron. Ultraman Ace, who was sent from Nebula M78 Land of Light to stop Alternate Dimension Being Yapool's malicious ambition, vested his life and power in Seiji Hokuto and Yuko Minami. Hokuto and Yuko, who received a new life, joined the Terrible-Monster Attacking Crew (TAC) that was organized in place of the Terrestrial Defense Force. When the Ultra Rings, the proof of membership of the Galactic Federation, glitter, after performing Ultra Touch, Hokuto and Yuko unite and transform into Ultraman Ace.
Perhaps the most fertile period of imagination in the history of the art form, Marvel: The Silver Age 1960–1970 marks the second chapter in The Folio Society's collaboration with Marvel Comics. Over 30 revolutionary Super Heroes await you, including Spider-Man, the Avengers and Doctor Strange. Curated by Marvel legend Roy Thomas, and featuring the work of such creators as Stan Lee, Jack Kirby, Steve Ditko, John Romita, John Buscema and more, this collector's edition comes complete with a scale reproduction of the groundbreaking The Fantastic Four #1.
Over thirty iconic characters! Fifteen groundbreaking tales! One explosive edition! Marvel: The Silver Age 1960–1970 is The Folio Society's second collaboration with Marvel Comics. This lavish hardback edition collects the defining stories of over thirty revolutionary characters, including Iron Man, the Hulk and the X-Men. These landmark tales are bound within a bold cover designed by celebrated typographer Ian Jepson. Award-winning Daredevil artist Paolo Rivera provides gorgeous artwork for a digitally signed print, as well as the book's endpapers and luxury presentation box. Inside, you'll also find a meticulous facsimile of The Fantastic Four #1, the comic that launched Marvel into the modern age.
Published in 1961, The Fantastic Four #1 introduced a team of astronauts who became an unusually fractious band of Super Heroes. The relatability of the series set the Marvel standard that would dominate the rest of the decade. The Folio Society has produced a 32-page scale facsimile of that debut issue, scanned in its entirety directly from a collector's copy. Printed on authentic paperstock and presented as closely as possible to its original condition – printing errors included – this unique reproduction is the closest you'll ever get to plucking a copy from the newsstand almost sixty years ago!
Magnified to glorious treasury format, these tales present the formative adventures of some of the world's most famous Super Heroes and Villains, from Iron Man and Thor to Doctor Doom. In a landmark tale from Amazing Fantasy #15, you'll also discover the origin story of Spider-Man himself! Throughout these tales, the artwork by legends such as 'King of Comics' Jack Kirby and Spider-Man co-creator Steve Ditko has lost none of its vitality. Readers old and new alike will be sent hurtling through the spaceways with the Silver Surfer and swooping through the streets of New York with Spider-Man.
Marvel: The Silver Age 1960–1970 is curated by Stan Lee's editorial successor, Roy Thomas. (Two of Thomas's earliest co-creations, the Vision and Ultron, both appear here in a story from The Avengers #57). Thomas provides an expert introduction, alongside an authoritative preface by legendary fantasy author Michael Moorcock. Moorcock offers a thought-provoking and personal account of this definitive era.
As for the stories themselves, these have been selected and reproduced with the utmost care. In order to obtain actual copies of the source comics, Folio worked closely with both Marvel archivists and pillars of the comic collector community in an effort to bring you as close to the original material as possible.
Includes the following stories:
'Prisoners of Doctor Doom!' from

 

The Fantastic Four #5

 

(July 1962)
'Spider-Man!' from

 

Amazing Fantasy #15

 

(August 1962)
'The Incredible Hulk vs The Metal Master!' from

 

The Incredible Hulk #6

 

(March 1963)
'Iron Man is Born!' from

 

Tales of Suspense #39

 

(March 1963)
'Captain America Joins … The Avengers!' from

 

The Avengers #4

 

(March 1964)
'The Domain of the Dread Dormammu!' from

 

Strange Tales #126

 

(November 1964)
'In Mortal Combat with … Sub-Mariner!' from

 

Daredevil #7

 

(April 1965)
'Among Us Stalk … the Sentinels!' from

 

The X-Men #14

 

(November 1965)
'The Final Chapter!' from

 

The Amazing Spider-Man #33

 

(February 1966)
'Whom the Gods Would Destroy!' from

 

The Mighty Thor #126

 

(March 1966)
'Spider-Man No More!' from

 

The Amazing Spider-Man #50

 

(July 1967)
'Dark Moon Rise, Hell Hound Kill!' from

 

Nick Fury, Agent of S.H.I.E.L.D. #3

 

(August 1968)
'Behold … the Vision!' from The Avengers #57

 

(October 1968)
'The Power and the Prize!' from

 

The Silver Surfer #3

 

(December 1968)
Modern Marvel artist Paolo Rivera – best known for his award-winning work on Daredevil – provides beautiful pencil artwork, inked by his father Joe, himself a veteran Marvel artist. Their mosaic of iconic Silver Age moments adorns both the hardback's endpapers and the silver-laminated presentation box. Rivera also provides a stunning image of 11 iconic Super Heroes for an exclusive, digitally signed print. Housed within the handmade presentation box, this 368-page edition comes bound in screen-printed and metallic foil-blocked cloth, complete with red ribbon marker. Pop art illustrator and typographer Ian Jepson designs a stunning scarlet cover laced with Spider-Man's iconic webbing. Marvel: The Silver Age 1960–1970 is a truly dazzling celebration of the era that revolutionised comic books.
My favorite film of all time has never looked or sounded better. You'd be hard pressed to name any other film that's 45 years old that still is as entertaining, thrilling and engaging as JAWS.  I can't even begin to articulate my love for this film, and the only way one can truly appreciate it is by watching it.  Since you're dad has likely already seen it, he's more than ready to revisit it.  We all are.
In 1975, acclaimed director Steven Spielberg created the first ever summer blockbuster film and his first big hit, JAWS, the iconic and terrifying action-thriller that still makes audiences afraid to go in the water. Winner of three Academy Awards, including Best Original Score, JAWS has become a cinematic touchstone for generations of moviegoers and one of the greatest and most influential films of all time. This limited edition Combo Pack with lenticular packaging includes a 4K Ultra HD, Blu-ray and Digital code of the film along with over three hours of bonus features and a 44-page booklet with introductions, rare photos, storyboards and more from the archives. Dive into hours of bonus features including the making of JAWS, deleted scenes, outtakes from set and much more! Jaws: 45th Anniversary Edition retains all the exhilarating suspense and thrills that made it an instant classic that continues to captivate audiences around the world, making this a must-own for everyone's movie library.
Directed by Academy Award winner Steven Spielberg, JAWS set the standard for edge-of-your-seat suspense, quickly becoming a cultural phenomenon. When the seaside community of Amity finds itself under attack by a dangerous great white shark, the town's chief of police (Roy Scheider), a young marine biologist (Richard Dreyfuss) and a grizzled shark hunter (Robert Shaw) embark on a desperate quest to destroy the beast before it strikes again. Featuring an unforgettable score by John Williams that evokes pure terror, JAWS remains one of the most influential and gripping adventures in motion picture history.
If your only knowledge of Planet of the Apes comes from the film series, you're missing out.  Pierre Boulle's science-fiction tale is imaginative, speculative fiction at it's very best.
The sci-fi adventure that launched a global franchise, Planet of the Apes is given a timely Folio release with David de las Heras' spectacular artwork and a thought-provoking introduction by primatologist Frans de Waal.
Holding up a mirror to humanity, this sci-fi masterpiece poses pertinent ethical questions while sending readers on an action-packed intergalactic adventure. First published in 1963, Planet of the Apes spawned a global media franchise: an Oscar-nominated film was followed by four sequels, while reboots and remakes, television series, and comics saw its popularity skyrocket. Returning to its literary origins, the first illustrated edition of Xan Fielding's classic translation sees the bold impact of David de las Heras's artwork, adding to the credibility of Pierre Boulle's story. Meanwhile, the unnerving moral allegory is explored by world-renowned primatologist Frans de Waal, in a specially commissioned introduction.
The author of The Bridge over the River Kwai, Boulle was already internationally acclaimed when he wrote Planet of the Apes. But while Kwai is influenced by his wartime experiences – captured and subjected to two years in a Japanese prisoner-of-war camp – the sci-fi classic employs a fictitious premise to encourage a moral debate. Set on the idyllic-looking planet of Soros, the story follows three astronauts who leave Earth in the year 2500. Initially ecstatic to find a lush biosphere with human inhabitants, Ulysse, and his fellow travelers are shocked to discover that the pathetic human population is ruled by an intellectually superior civilization of apes. As Frans de Waal explains in his fascinating introduction, our so-called 'noble traits' hold little sway when humans are no longer on top of the ladder. 'All of a sudden, we are not only the least powerful among the apes but also the least intelligent.'
Physically powerful, linguistically skilled, organized, and ruthless, the apes exploit their inarticulate human prey with an emotional detachment akin to the earthly indignities inflicted on animals. And yet their civilization is also cultured, educated, and technologically advanced. As reader perceptions adjust, it becomes less far-fetched to perceive a parallel universe in which apes have evolved to take the upper hand over their hominoid relations. Boulle's clever choice of role-reversed scenarios shock less for their brutality than their familiarity: the debonair ape overseer humiliating his human slaves; hunters posing for photos with human corpses; primate scientists experimenting on human captives.
Illustrator David de las Heras has created highly stylized portraits of the apes, while his futuristic landscapes depict the familiar yet otherworldly planet of Soros. A total of seven incredible illustrations, including two double-page spreads, ensure this is the ultimate collector's edition. However, when it comes to the genuine possibility of an ape-ruled parallel universe, it's the militaristic bearing of the gorilla on the binding that will compel the reader to ask: 'What if …'
TouchPoints can help with stress and anxiety utilizing a non-invasive, drug-free alternative!
TouchPoints are a perfect gift idea for stressed-out Dads – they serve as an effective solution for managing Dad's stress, anxiety, and focus issues, in addition to enhancing his performance and sleep. TouchPoints are worn on either side of the body and have been proven to actively reduce 70% of stress in just under 30 seconds.
They were designed to provide fast relief from stress and anxiety at the push of a button. Using gentle, haptic micro-vibrations called BLAST (bilateral alternating stimulation tactile), TouchPoints give the user a gentle vibration that affects the brain and alters the body's fight, flight or freeze response to restore calm nervous system functioning. This not only helps to reduce the amount of perceived stress experienced, but also the associated body sensation that comes with it (i.e. stomach butterflies or tightness in the chest, etc).
Learning how to deal with stress is important because, when untreated, it can be terrible for one's physical and emotional health. Stress can directly affect one's sleep, performance, and focus and can lead to a perpetual destructive pattern that is hard to break. Unfortunately, traditional methods of managing stress require a significant financial and time investment, so finding a way to regulate it while you go about your day represents a profound shift in the way we all can live more productive lives.
This article first appeared in Forces of Geek in June 2020 by Stefan Blitz. To read the full article, click here.