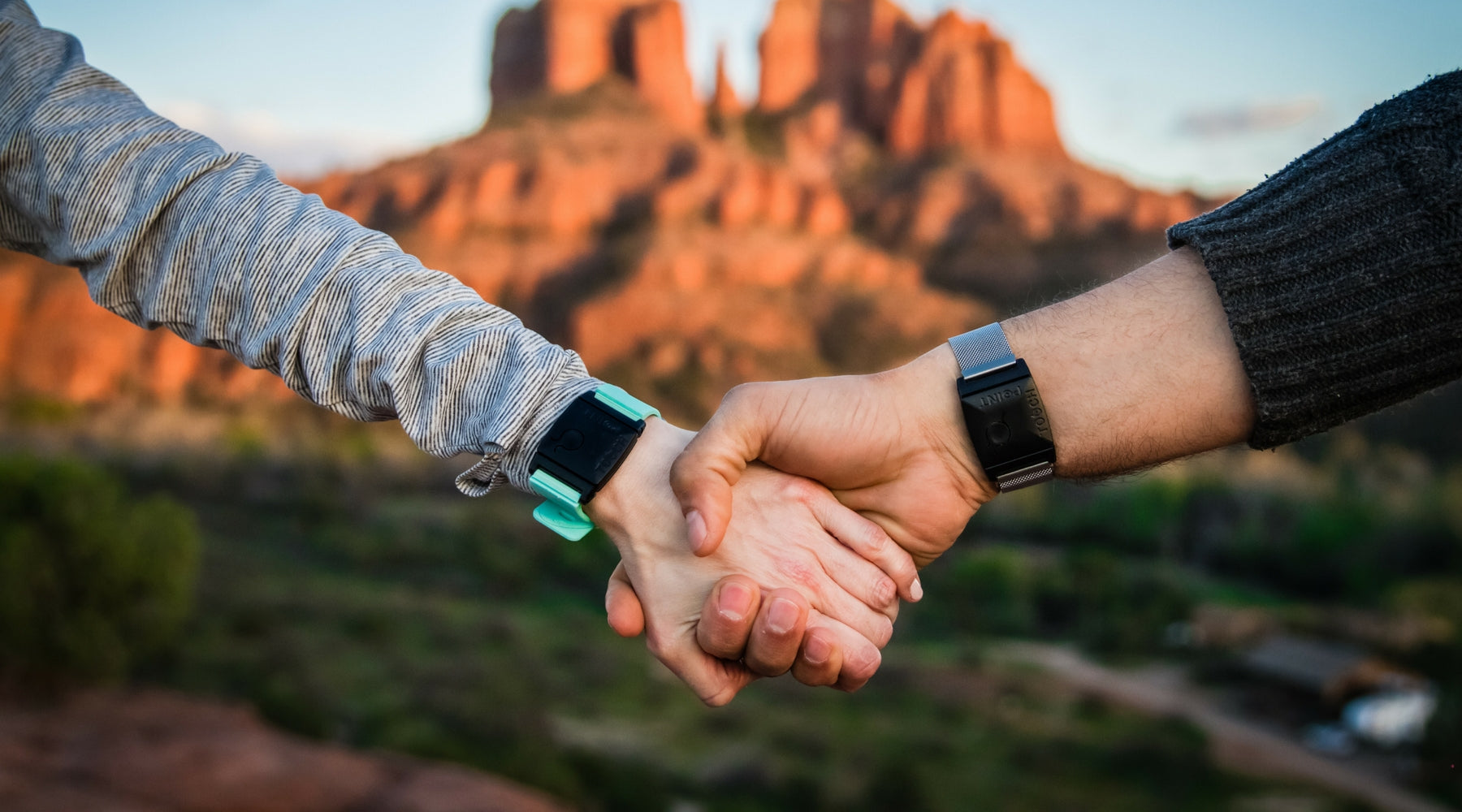 It's been a busy month for the TouchPoint Solution! Our team has been hard at work preparing for the launch of TouchPoints basic in June, and people have taken notice. The Arizona Republic got exclusive insight into the neuroscience behind TouchPoints, and our co-founders sat down with Chrissy May from Spotlight on Arizona to talk about the TouchPoint Solution's founding. We also shared some exciting news about changes we're making to better serve you, our users. Read on to catch up with all of the growth we've made this month!
Scottsdale entrepreneurs place stress relief in the palm of your hand 
Georgeann Yara | The Arizona Republic 
May 24, 2017

"According to the American Institute of Stress, 77 percent of people regularly experience physical symptoms caused by stress, and 73 percent report experiencing psychological symptoms caused by stress. Forty-eight percent say they lie awake at night due to stress.

Company feedback indicates that 71 percent of Touch Points users report a stress reduction after using them for 30 seconds, Mayo said. Medical research shows similar results. Mayo and Serin have run tests on users experiencing stress and used a brain scan, quantitative electroencephalogram (QEEG), to measure the impact of Touch Points. The scan shows a 90 percent reduction in beta waves after 30 seconds, according to company data."
Chrissy May 
After surpassing $1M in sales in 4 months, Scottsdale wearable tech changes name
Hayley Ringle | Phoenix Business Journal
May 17, 2017