Life with Heidi - Back To School Guide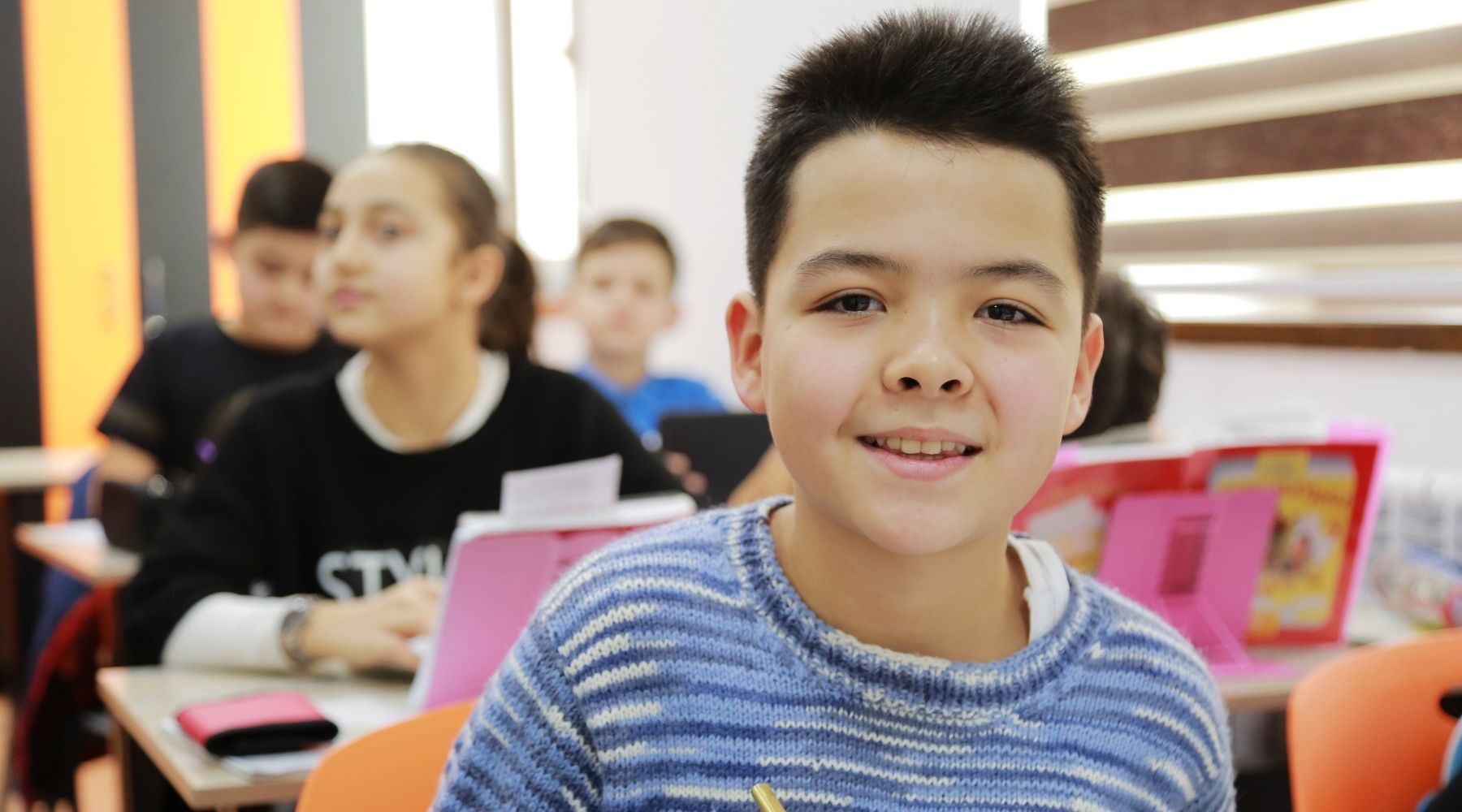 Back To School Guide
I received some products to add to this guide, free of charge, however, as always opinions are 100% my own.
This post may contain affiliate links from which I will earn a commission.
Back To School Guide
Growing up I can remember my parents telling me school would start after my Nana and Papa's birthdays which was usually after August 28th, because their birthdays were August 26th and 28th. While we don't get those long summer breaks now kids everywhere start seeing those dreaded school supplies on the shelves as early as July. While we aren't that early this year, we are earlier than we have been in the past and I, for one, am glad we are busy Wedding planning instead of Back to School Shopping. However, the writers of Life with Heidi all have school-aged children and they know that the crunch is on.
While I know 2020 has been anything but normal, I wanted to bring to your attention to these great brands. Whether you are sending your kids back to school, keeping them home and homeschooling, or even doing virtual learning (YOU are making the best decision for YOUR FAMILY!) Believe me when I say it because this is not an easy decision for anyone to make.

Teach My Preschooler
About Teach My
Teach My is a Women Owned company all about helping parents spend quality time with their children through educational play. Started by Christy Cook when her son was a toddler, she realized the need for an all-inclusive educational kit that parents could work on with their children. These products teach babies, toddlers, and preschoolers the basic skills, things like; the alphabet, colors, shapes, numbers, reading, and even math! These products can be found in nationwide retailers including Walmart, Toys R Us, Target.com, and online on Amazon. Shop Teach My today!
Little Learning Hands World Explorers Subscription Kit
I'm a firm believer in starting kids early in the education realm of things and this Subscription Kit is the perfect addition to any household. Little Learning Hands Kits blend fun and engaging hands-on learning activities with life skills building and cultural exploration. They are suited for children 6-12 years old. Each box includes a 3D puzzle, a 2nd activity (arts and crafts, science experiments, others that build life skills), a booklet full of fun facts and learning, 2 recipe cards, 4 table talk cards for whole family fun, sticker, flag, play money to mark off the exploration of a new country.
The welcome kit features a scratch-off map of the world, complete with a guitar pick for easy scratching. A passport book where they can take notes about each box as well as 4 table talk cards and on the back there are fun facts. The backpack is interactive because it comes with 4 special markers that the kids can use to customize their backpack along their journey of discovery of the world. There is a World Globe 3D Puzzle that includes 49 pieces which help them develop their logical thinking skills, strategic planning, and of course visual and spatial perception. This would be perfect for the whole family because it takes 100-120 minutes to complete. Also included is a book that is an introduction to the World broken down by Planet first and then continents. But each chapter is packed with information about the world. There are even recipes in the box so you can spend time baking and cooking in the kitchen as you explore. Plus, cheat sheets for the parents.
These are fun subscription boxes for kids to look forward to each month and because they are "playing and learning" they will learn even more than they think.
At only $29.95 they are an affordable gift for the entire family to enjoy together and build connections as well as bonding. Plus, it doesn't involve any screen time, which is a HUGE bonus if you ask me.
The Second Box I received was the Welcome to China Subscription Box.
Included in this box was the following:
China Passport Sticker
China Booklet
3D puzzle of the Great Wall of China
Panda Stitch, Hang and Frame Cross Stitch Activity
Recipe cards for Vegetable Fried Rice & Mango Pudding
Table Talk Cards with fun facts on the back.
Chinese Flag and a link to more online learning experiences about China.
They are priced at $29.95/ month but there are additional discounts for families that commit to more than one month and can be purchased on the Little Learning Hands Website.
Tweedz
Tweedz Braided Headphones will help you save your sanity this Back to School season! Whether kids are going back virtually, or attending school in the traditional fashion, there is never enough headphones to go around. I love them because I can plug them into my phone and listen to my books, music, or whatever and never miss a call. PLUS they are durable, colorful, and most importantly Tangle-Free. Plus, they come with a One Year Warranty. While they are $29.99 they are more of an investment than cheap store knock offs, however, I'm a firm believer in you pay for what you get. So stock up on Tweedz Braided Headphones for all of the kids because they are good solid earbuds that won't break the bank!
Nixplay
There are lots of things I've learned in my 40+ years, I can remember going days, if not months without taking a picture. Then, when you did take the picture, you were then made to wait roughly a week in order to pick them up from the store from being processed. While sometimes I think going back in time would be wise, there are other reasons, why I would rather not. But in today's society, there is one thing I know, and that is that we take A LOT of pictures.
I for one usually take an average of 5 or 10 pictures a day, and when I'm traveling or with our grandson, that number rises…by LOTS. The year of 2020 has kept me away from our grandson (daughter and son-in-law) more than I would like, however, we do have video chats and photographs to keep in touch, so it could be worse. Plus, we are all healthy, so that is really what matters. But the one thing that I've learned through my role as a parent and grandparent is that those little guys change every single day in some way or another. Plus those precious moments will never be returned to us and we have to stay connected even though we may not be used to our new normals.
However, my friends at Nixplay have us all covered! What is Nixplay you ask, it is a Digitial Photo Frame that allows you to display thousands of your fondest memories all with the app on your phone or other devices. With the Nixplay Smart Photo Frame 9.7 inch is perfect for grandparents everywhere because through the Nixplay App, you'll be able to display your memories with your loved ones wherever you are. Share them from your phone or from your social media accounts (i.e. Facebook, Instagram, and Google Photos).
Plus you can even send snapshots of 15-second videos of you sending your love message will be a creative way to stay in touch with your family and friends. You can mount it on the wall, or use it free-standing. Plus you can pick Portrait or landscape: the choice is yours.
Plus for Labor Day they have a Sale Promotion that can save you up to 25% off! Shop on this link now to purchase your Nixplay today!
Odoyo Truly Wireless Stereo Earbuds
While I work from home most of the time, there is one thing that I can never have too many of and that includes Earbuds. Plus, after just a few hours often times my ears hurt, so having options is a necessity the older I get The ODOYO brand is an innovative and high-tech brand offering high-quality phone accessories and electronics.
Because so many schools are going to be fully remote this Fall, quality earphones will be a must for online back to school. AND Don't forget Moms & Dads too! ODOYO's newest addition, the Lighter EX250 Earphones have built-in Bluetooth technology that delivers powerful sounds with low power consumption, which means they last for 8 hours. (Yes, I've tried it and they are still going strong after a few hours.
Did I mention that they have noise-canceling technology which cuts down on my distractions, I can't imagine what it would be like for the kids! Compact and chicly designed, it will be available in multiple colors and at an affordable price on September 1, 2020!
TouchPoints for Calming
Whether returning to the classroom or continuing their education at home, the "back-to-school" season can be a tough adjustment for kids after the long summer. Are you working on back to school product/tech roundups?
Touchpoints ($159.99) are non-invasive, easy to use wearables that can help ease "back to school" stress, boost mental performance and focus of students, and improve sleep. Kids can wear TouchPoints on their wrists or hidden in their pockets, socks, or hold them in their palms. 
TouchPoints use gentle, haptic, micro-vibrations to alter the brain's stress patterns and bring you back to logical, rational thinking which allows you to think more clearly and focus on the task at hand. Along with reducing stress in over 70% of users in just 30 seconds, TouchPoints have been shown to help improve focus by 50% in a double-blind placebo-controlled study. 
Back to School Gift Guide is the place you can find great gift ideas for everyone! Back to school time is around the corner and we are busy planning our schedules for the last few summer fun trips. But while we would love for Summer to last forever, we know all good things must come to an end, and Back to school time will be here before we know it.
This article first appeared on Life with Heidi on July 26, 2020. To read the full article, click here.