OutOfStress - 12 Most Innovative Stress Relief Products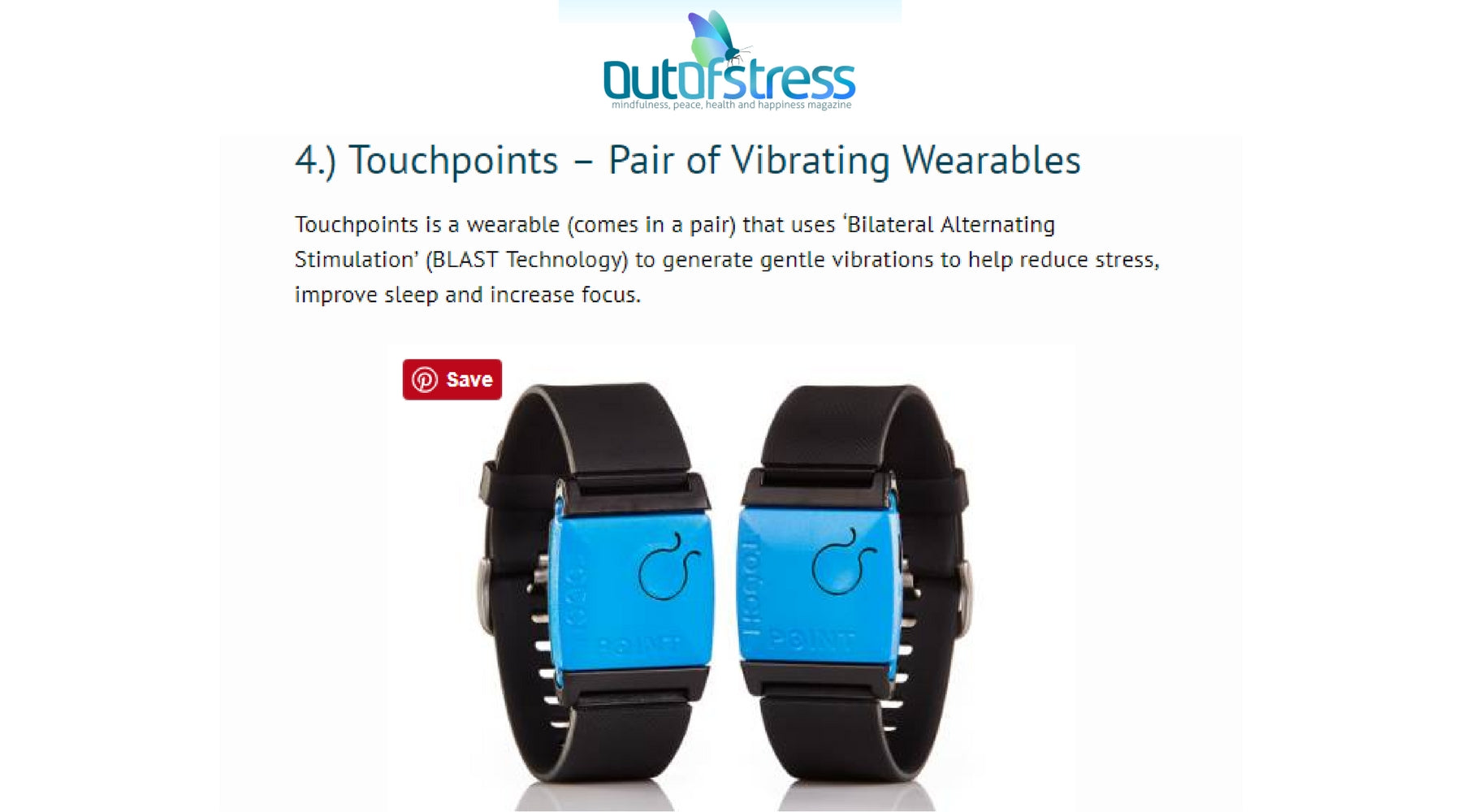 4.) Touchpoints – Pair of Vibrating Wearables
Touchpoints is a wearable (comes in a pair) that uses 'Bilateral Alternating Stimulation' (BLAST Technology) to generate gentle vibrations to help reduce stress, improve sleep and increase focus.
When we are stressed, our body automatically switches on the sympathetic nervous system also known as the 'fight or flight response'. According to co-founder Vicki Mayo, the vibrations generated by Touchpoints help the body relax and return to the restorative parasympathetic state all within 30 seconds!
The 'Bilateral Alternating Stimulation' technology used by touchpoints has been shown to have good results in reducing stress/anxiety according to several studies. In-fact, touchpoints has been seen to be very effective in calming autistic children who generally suffer from nervous system hyperarousal.
Developed by Neuropsychologist Dr. Amy Serin and executive and child advocate Vicki Mayo, the product is easy to use and comes with three settings – Sleep, Calm and Anger.