Thrive Global - 99 Thought Leaders Share the 5 Most Important Things Needed to Become a Thought Leader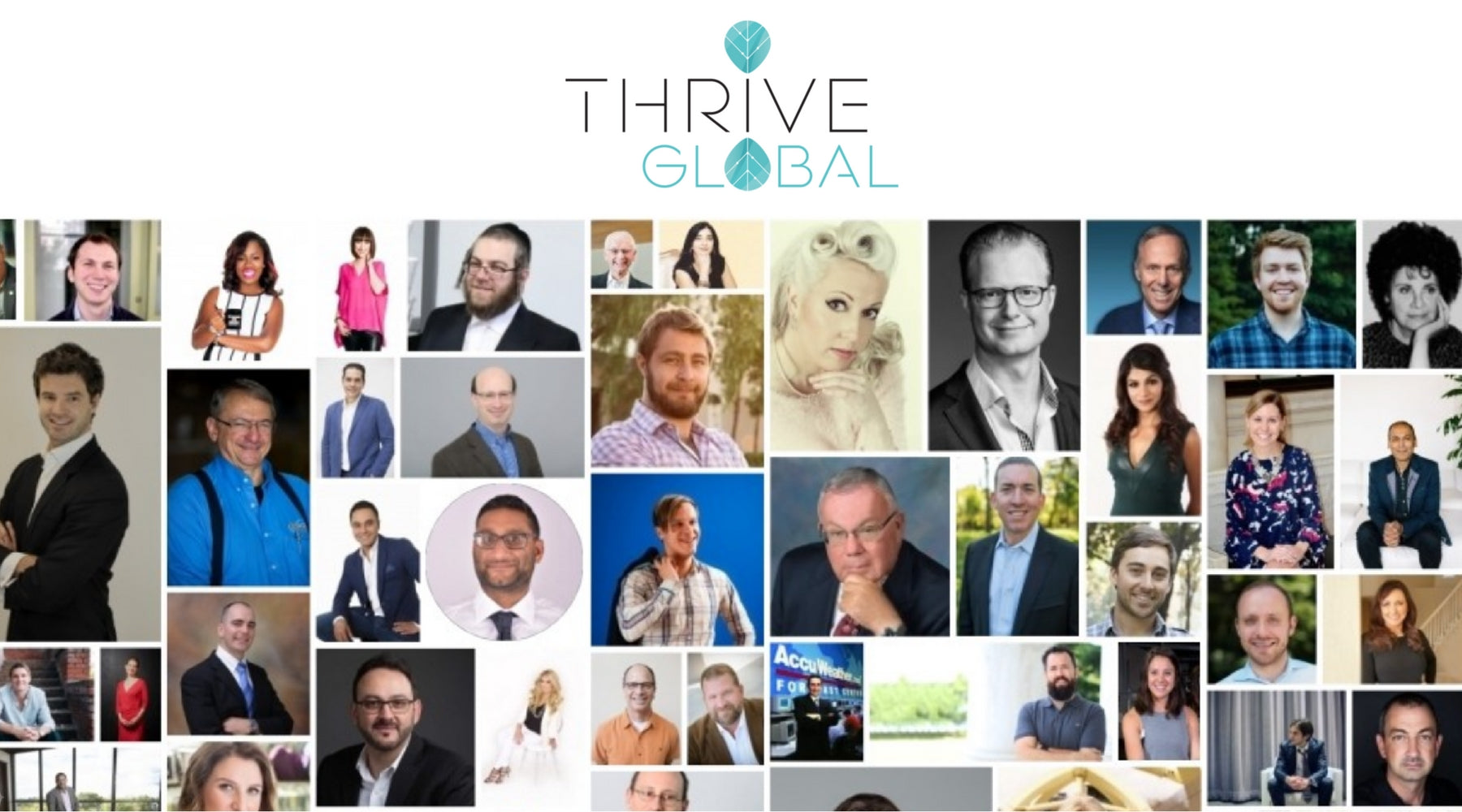 Vicki Mayo, CEO & Co-Founder, The TouchPoint Solution
Here is My Background:
Entrepreneur, public servant, child advocate, wife, mother… Suffice it to say that Vicki Mayo has been on a mission of making a difference in the lives of a broad spectrum of people. That mission has led her to a cofound The Touchpoint SolutionTM, a cutting-edge tech company that brings TouchPointsTM to the masses.
Prior to starting TouchPointTM, Mayo served in a variety of roles for the Arizona State Government as Chief Transformation Officer and Deputy Assistant Director for the Department of Economic Security. She had previously been appointed Deputy Director of the AZ Department of Child Safety by Governor Doug Ducey.
Mayo has enjoyed a successful entrepreneurial business career. Prior to her appointment by the Governor, she assisted in growing Valor Global into an international company with approx 1,000 employees in three continents. Valor Global is a leading Managed IT Services, Call Center and Service Desk Provider for SMBs and Fortune 500 companies. Prior to Valor Global, Mayo started and owned a national hotel management company, Mayo Hotel Management, LLC.
Mayo has over 15 years of experience in various roles in child welfare, such as supporting the efforts of the Court Appointed Special Advocate program (CASA) as well as creating a camp for foster siblings and Co-founding the Keys to Success Program which focuses on foster youth aging out of the system. Previous to that, Mayo was a foster parent of two boys who had been abandoned by their parents. "
Here are 5 Things Needed to Become a Thought Leader:
1. Have a passion. If you don't know what you like, you can't be a leader in the field.
2. Be inquisitive and learn on your own. Did you know most Ted talks aren't' done by people that are the most knowledgeable in the field? They are done by the people who are passionate about the field. By asking questions and keeping an open mind, you are setting yourself up to be a thought leader.
3. Understand Omni-channel branding. Thought leaders know that when they are doing and sharing a message on Instagram versus a blog post, the way in which they position and share the same message changes. Without an intimate understanding of each platform and how to leverage it, you can't be a thought leader.
4. Know that's it OK to give someone a "Napster moment". A Napster moment is when someone who has no business being in business get's in your business and may put you out of business. I.e Napster and Sean Parker. Or take Vicki Mayo and TouchPoints — an entrepreneur with no background in manufacturing building a wearable device and an app in 12 months, and quickly dominating the wearables market.
5. Don't doubt yourself. Thought leaders aren't afraid to take risks and sometimes those risks turn out to be wrong. But the risks make you uniquely you. Wisdom never came from never making a mistake."
Dr. Amy Serin
Here is My Background:
Leading clinical neuropsychologist, co-founder and Chief Science Officer of The Touchpoint SolutionTM, Dr. Amy Serin specializes in the evaluation, prevention, diagnosis, and treatment of mental and behavioral brain-based issues.
Valedictorian at Arizona State University, Dr. Serin obtained her doctoral degree at Santa Barbara, California's Fielding Graduate University and in 2007 established The Serin Center, one of Arizona's leading multidisciplinary clinics.
Dr. Amy Serin's work in therapy and applied neuroscience led to the discovery that the Bi-Lateral Alternating Stimulation Tactile (BLAST) component of a successful Post Traumatic Stress Disorder (PTSD) treatment could be used as a stand-alone product for general stress.
Archival clinical data, electroencephalogram data, and existing neuroscience research demonstrated BLAST technology's efficacy in just seconds for stress management, performance enhancement, relaxation, sleep, and the ability to cope with sensory stimuli.
Dr. Amy Serin recognized that this patent-pending method was too powerful a treatment to be confined to doctors' offices due to its effectiveness and simplicity and partnered with long-time friend and child advocate Vicki Mayo to bring TouchPointsTM to the market.
Dr. Serin is also a sought-after keynote speaker for national and international conferences for autism, giftedness, parenting, applied neuroscience, education, and performance enhancement.
Here are 5 Things Needed to Become a Thought Leader:
"Be fearless. Being a thought leader means risking peer rejection and disbelief from people invested in maintaining the status quo. Thought leadership often requires professional blind leaps as you challenge widely held beliefs and communicate paradigm-shifting ideas.
Remember who you are. When challenged, it's sometimes easier to give up your passion or mission for paths that are safer or easier. If you always remember who you are and how your unique contribution is necessary for important societal advances — you'll stay true to yourself.
Turn bricks into thorns. Obstacles, negative people, and other challenges can fulfill a bag of bricks that weigh you down as you climb your mountain. Staying focused on the negatives can make the weight you feel unbearable. Staying positive, healthy, and emotionally centered can make those bricks feel more like thorns — annoying, but not so overwhelming that you're tempted to stop climbing.
Stay open-minded and flexible. Staying open-minded and flexible can ensure you don't make the mistake of becoming rigid and stagnant in your thought process. Being willing to admit when your ideas may be wrong or need modification is key to evolving wisdom.
Create empty space and time. Don't busy yourself so much under the illusion that your time is always best running and doing and thinking and executing. I once got bumped from an oversea flight and was entirely frustrated at having "missed" a day of work. In the airport lounge, I spoke to a man and told him about my company. He ended up investing the biggest portion of our Series B round of funding at my last company. Allow space for balancing your space and for the unexpected.
*This article first appeared in Thrive Global's Medium Blog on January 29, 2018, by Yitzi Weiner. To read the full article, click here.