ScaleUps - How A Serial Entrepreneur Is Helping Reduce Pandemic Stress With A Pocket-Sized Wellness Device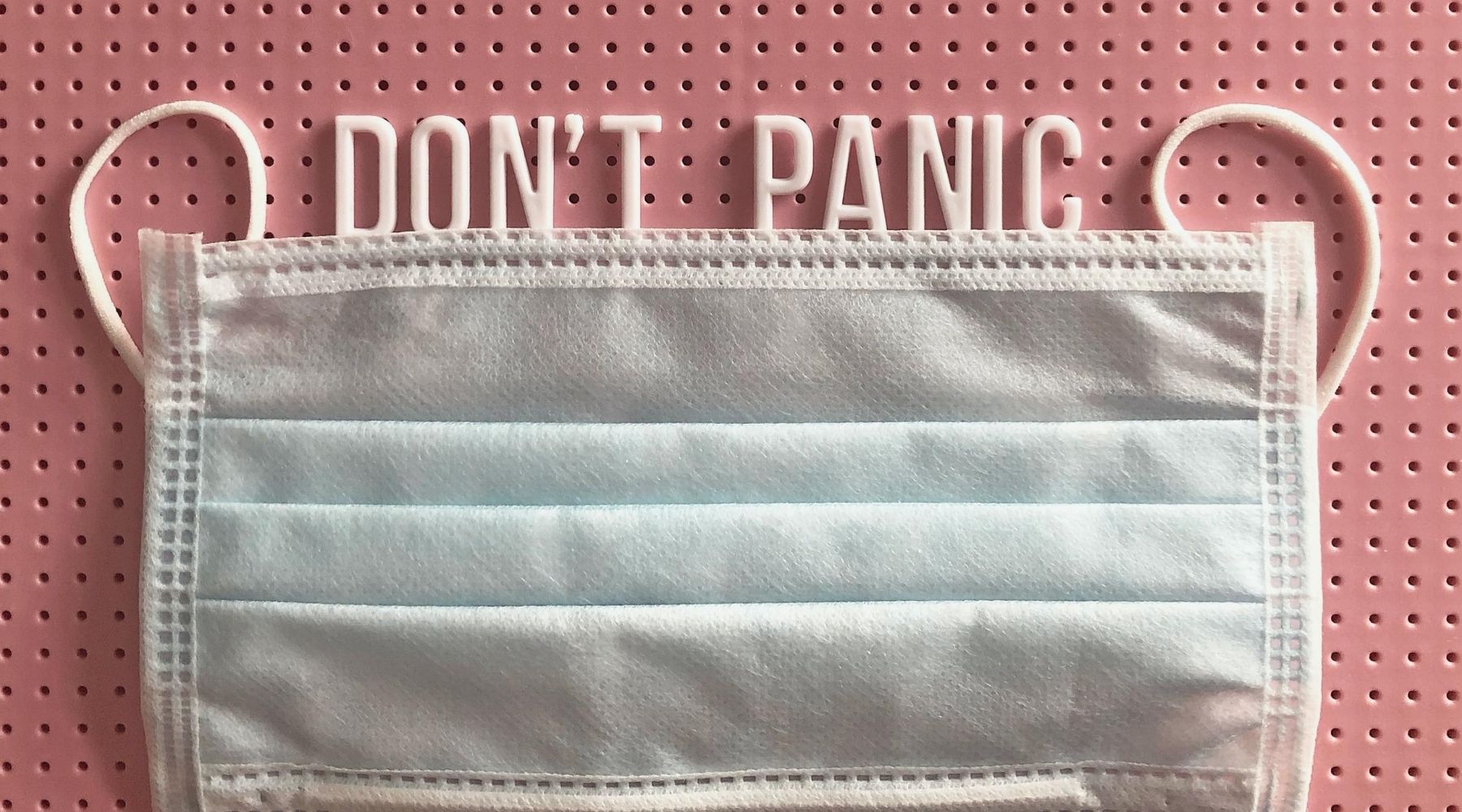 How A Serial Entrepreneur Is Helping Reduce Pandemic Stress With A Pocket-Sized Wellness Device
When Vicki Mayo couldn't find a solution to help her young daughter, who was suffering from night terrors, the serial entrepreneur decided to create one herself. 
When she mentioned the middle of the night wakeups to her friend, Amy Serin, a neuropsychologist, Dr. Serin mentioned that she had been developing a non-invasive device to help with stress reduction. When Mayo's daughter tested it, she was able to sleep through the night—allowing the rest of the family to sleep, too.
Soon Mayo and Serin decided to collaborate on what was to become TouchPoint, a wellness device that, when placed in the pockets, socks or wrist, gently vibrates in a way that activates the calming influence of the parasympathetic nervous system. 
"We had to get back down to the root: How do we turn part of our brain off?" says Mayo. "
Wellness devices—a category that includes the Muse headband for meditation— can be used as part of a healthy lifestyle but not for medical treatment. There are fewer FDA restrictions for wellness devices than for medical devices, making it easier for entrepreneurs to bring them to market. 
The patent-pending technology that underlies TouchPoint, known as BLAST, is based on what is known as bilateral alternating stimulation. Gentle brain stimulation by haptic vibrations—those the user can feel—shifts from one area of the brain to the other. The technology reduces excess beta wave activity in the brain—a phenomenon associated with stress. Ongoing stress can have long-term effects on our health and decision-making.
Crowdsourcing support
When the co-founders of TouchPoint launched a Kickstarter campaign in 2016, recalls Mayo, "we didn't know how it would go. The public responded, and they raised more than $75,000. 
TouchPoint, which retails for $159.99, is now used by 3 million people. Although many other strategies can be used to alleviate stress—such as yoga and meditation—many users like the quick results the device brings. 
Increased demand during COVID-19
Touchpoint Solution, Mayo's Phoenix-area based company, has seen a big uptick in demand during the pandemic.
 "Social isolation is taking a toll on people's mental health," says Mayo. "People are reaching out to us in droves. We've always been busy but we've been slammed."
The device is often used in conjunction with therapy for conditions such as post-traumatic stress disorder (PTSD). 
However, with many customers finding their access to medical care restricted somewhat by the constraints of COVID-19, many users appreciate the fact that they can obtain the wellness device without a prescription and use it on their own. 
"Some people put it on in the morning while drinking coffee or brushing their teeth," says Mayo. "If they know they are doing something stressful, they will use it a few minutes before or during that stressful event."
For instance, if someone is giving a speech at a Zoom event at 3 pm, they may use the device at 2:30 pm. "Your fight or flight will never actually engage," says Mayo.
Investing in research
One thing that has helped the company grow so quickly is that it made the device available for research that validated that it works. 
A triple-blind research study published in the Journal of Biotechnology and Medical Science found that it helps to stabilize the stress hormone cortisol. 
Another user study has found that within 30 seconds of using the device, there is a 74% reduction in users' stress levels and a 68% reduction in body sensations related to stress. 
The device also helps with attention. A double-blind placebo study found that using it reduces hyperactivity and improves focus in children and teens.
Tapping the power of third-party validation
TouchPoint has also won third party recognition, which has helped to motivate its team. TouchPoint won the SharpBrains.com Brainnovations Pitch Competition, aimed at combining neurological research and innovation, in 2017. TouchPoint has also been named one of the 50 topmost innovative products by Innovation and Tech Today and won an Edison Gold Award for health and wellness.
The most important recognition, Mayo finds, is feedback from users, such as families who have children with autism. One mom told her that prior to using the device, her son had not looked her in the eye in 10 years. Now, after using the device, he is able to make eye contact.
 "These are life-changing," says Mayo.
This article first appeared on ScaleUps in July 2020 by Verne Harnish. To read the full article, click here.
Verne Harnish is the founder of the world-renowned Entrepreneurs' Organization (EO) and chaired for fifteen years EO's premiere CEO program, the "Birthing of Giants" and WEO's "Advanced Business" executive program both held at MIT. Founder and CEO of Gazelles, a global executive education and coaching company with over 150 coaching partners on six continents, Verne has spent the past three decades helping companies scale-up. The "Growth Guy" syndicated columnist, he's also the Venture columnist for FORTUNE magazine. He's the author of Scaling Up (Rockefeller Habits 2.0); Mastering the Rockefeller Habits; and along with the editors of Fortune, authored The Greatest Business Decisions of All Times," for which Jim Collins wrote the foreword. Verne also chairs FORTUNE Magazine's annual Leadership and Growth Summits and serves on several boards including chairman of The Riordan Clinic and the newly launched Geoversity. An investor in many scale-ups, Verne resides in Barcelona with his wife and four children; and enjoys piano, tennis, and magic as a card-carrying member of the International Brotherhood of Magicians.