TouchPoints: An Easy Way To Reduce Stress And Anxiety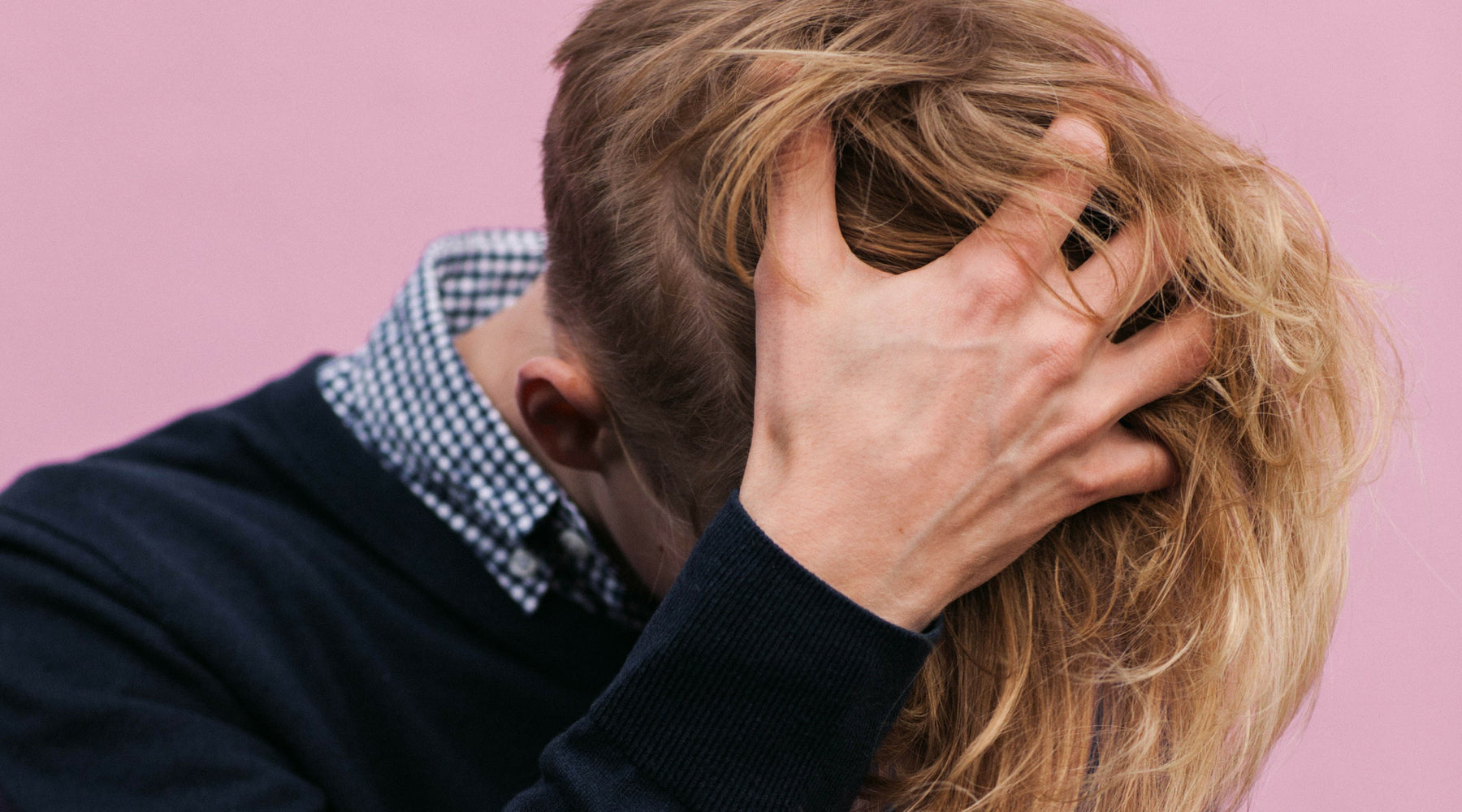 Just like everyone else, I get stressed. Trying to meet deadlines, sitting in a traffic jam caused by everyone deciding to slow down and look at a car with their hazard lights on, navigating interpersonal relationships, and a myriad of external pressures that I'm expected to deal with.
Naturally, I was curious when I saw a product on Indiegogo called TouchPoints which made the bold claim to alleviate stress with the press of a button. These are noninvasive wearable devices that are worn on the user's wrists. They connect to a smartphone via Bluetooth where one can either make adjustments or use settings already built into the app to help with various forms of stress.
How does it work?
On their website, Touchpoints are described as "wearables that are placed on both sides of your body and give gentle, haptic micro-vibrations that interfere with your body's stress response." This is in reference to their BLAST technology, which stands for Bi-Lateral Alternating Stimulation-Tactile thereby overriding the body's nervous system when it's stressed and overwhelmed, allowing the body to relax. Dr. Amy Seiren, a neuropsychologist, and co-founder of the TouchPoints states that when we are stressed our Sympathetic nervous system takes over. Our Parasympathetic nervous system sends signals to the body causing to calm down, and as a result, we have the ability to show more empathy. TouchPoints elicit a stress-reducing response allowing us more easily tap into our Parasympathetic nervous system.
I tend to be very skeptical when companies make claims similar to those made by TouchPoints, but after the 30-second TouchPoints challenge, I will admit I did notice a drop in my stress levels and felt an immediate release in tension throughout my body. This is no mere placebo effect, according to this peer-reviewed study, the BLAST technology used by TouchPoints, "has been shown to modulate the electrical activity of brain networks that mediate the stress response, resulting in a stress-reducing effect in individuals with high reported levels of anxiety, such as post-traumatic stress disorder."
I continued to use TouchPoints for a couple of weeks and indeed noticed some changes. My stress levels went down and my focus increased. I remembered an incident specifically where I was having trouble getting through a chapter of a book. I found myself reading the same page over and over again. I used the focus setting and once again noticed an improvement in being able to concentrate on the task at hand. As for my stress levels I tend to get anxious when sitting in traffic. I've been using the touchpoints and have caught myself in the middle of getting anxious at times, telling myself to relax; something I rarely ever did before.
I was very curious and had a couple of my colleagues use TouchPoints, they all claimed to recognize a significant and swift change in their mood. I can definitely see how this could greatly provide relief to someone in the middle of a panic attack. This truly is a remarkable product and while I would not recommend it replace people who use medication for different anxiety disorders, it could be used in conjunction with medication to greatly help those in need. In fact, TouchPoints even has some case studies of helping kids with ADHD and Autism.
This screen shows how the vibrations can be adjusted via the TouchPoints app available on Android or IOS. One vibration is felt on one wrist, followed by the other. The app comes with settings to help with sleeplessness, anxiety, lack of focus, anger, and certain cravings. These can all be adjusted by:
frequency: how fast the vibrations move from one wrist to the other
intensity: how strong the vibrations can be felt
overlap: the length of time the vibrations can be felt on both wrists
Stress is something that is becoming all too common in our ever-growing society, so it is nice to see that there are people out there trying to make a difference. The touchpoints are very easy to set up and they work instantly. The one problem I had was the aesthetic of the two wristbands. Due to the way the technology works, it is a necessity to have them on both wrists, but as someone who likes to wear watches, it felt strange having something on my wrist that mimics the shape of a watch, maybe in the future there can be a new model with a watch on top.
We interviewed TouchPoints for even greater understanding
Q: What was the original motivation behind TouchPoints?
A: Stress is responsible for 80% of chronic disease. It inhibits our daily functioning by causing a lack of focus, poor sleep, unhealthy eating habits and so much more – but it is rarely given the recognition it deserves for wreaking havoc in our daily lives.
That's why serial entrepreneur Vicki Mayo and neuropsychologist Dr. Amy Serin are on a mission to challenge the status quo in the way stress is understood and managed. Traditional methods of managing stress require a significant financial and time investment (therapy, medications, yoga, etc), so finding a way to regulate it while you go about your day represents a profound shift in the way we all can live more productive lives. Dr. Serin believes that managing stress on an ongoing basis is the key to preventing PTSD and other chronic physical and mental illnesses and is committed to improving the world with this neuroscience technology.
For the past decade, Dr. Serin was practicing neuropsychology and therapy. She found out EMDR (eye movement desensitization and reprocessing) therapists treating PTSD in war-torn communities and often reported that after therapy people are less likely to get PTSD a second time. Unfortunately, many people don't get any immediate or ongoing treatment after trauma, as one-on-one therapy is expensive and time-consuming. This was the inspiration behind TouchPoints — how do we bring this type of therapy to the mass market in an affordable, easy-to-use way? With advances in neuroscience, we were able to isolate a component of EMDR therapy (bilateral stimulation) into a consumer wearable (TouchPoints) so that people can be empowered outside of the doctor's office to live a healthy, stress-free life.
Q: Can you explain to the layman what EMDR therapy is and how it relates to BLAST Technology?
A: EMDR Therapy is a comprehensive, 8-phase form of therapy that integrates bi-lateral stimulation in different forms along with the processing of upsetting memories. BLAST technology is a component of the therapy and Dr. Serin's revolutionary research quantified using electroencephalogram data that the technology could be used to treat general stress anytime rather than being confined to therapy appointments. Many therapists use TouchPoints in session and people all over the globe are now using TouchPoints to relieve stress, improve sleep, improve performance, and reduce irritability.
Q: How expensive are the alternative treatments to TouchPoints, and how effective are they in comparison?
A: The cost of EMDR therapy can range depending on the therapist credentials and location. In our area, therapy ranges from $120-$250 per session. Other ways of managing stress include taking medication, which usually costs a monthly co-pay and may have side-effects. Meditation is generally free or can be done in conjunction with an app that has a monthly subscription and yoga classes can be free online or cost per class. TouchPoints are not a medical device and are not a cure for specific conditions, but can be used in conjunction with other therapies and a healthy lifestyle. We haven't found a substitute that helps people de-stress while they go about their day, so this is a major advantage of TouchPoints
Q: Is it more effective to leave the TouchPoints on all day?
How you wear your TouchPoints is completely dependent on how much anxiety a person has. Stress is highly personal based on a complex set of risk factors (genetics, internal emotions, external environments) so some users 'spot use' TouchPoints for just a few minutes several times a day, and other users wear TouchPoints many hours during the day. They are more effective when turned on and should be left on during prolonged stressful situations such as giving a presentation, taking a test, or during a heated conversation.
Most TouchPoints users wear their TouchPoints preventatively or on-the-spot for 15 minutes before, during or after a stressful situation. However, we also have many users with Autism, ADHD, or Generalized Anxiety who prefer to wear their TouchPoints all day while in class or at work to regulate their central nervous system. TouchPoints are just as effective if worn for 15 minutes or all day and are actually helping your brain to create new neural pathways – so the next time you experience that same type of stress, it doesn't feel so bad.
Q: Are there any other products on the market like this?
Most other wearables simply track and report your progress, whereasTouchPoints actually actively reduce stress non-invasively. Having the ability to think rationally without an associated body sensation helps the brain create new neural pathways that are net positive, and this has a lasting effect on your brain. Biofeedback products can help remind people to breathe or pay attention to their stress, but rely on the person to try to bring their stress levels down themselves and stop what they are doing. TouchPoints do the work for you.
Q: Can someone become so accustomed to the sensations of the touchpoints that they stop working?
A: The BLAST technology delivers gentle, non-invasive stimulation that is received by the brain – so becoming accustomed to the stimulation on your body does not alter the efficacy of the treatment. It's just like listening to a song over and over- your brain may recognize the song but you are still able to hear it no matter how many times you listen to it.
Q: What would you say to people who think this is just a placebo effect?
A: Double-blind placebo-controlled research is used to distinguish placebo effects from real effects of a treatment. Our double-blind placebo-controlled research is showing a spike in cortisol levels (a stress hormone) in the placebo condition vs. no significant increase in cortisol in the active conditions when TouchPoints are on and synchronized. This rules-out the placebo effect. Generally, the placebo effect can account for a 30-40% success rate and our success rate and significance in several samples of thousands of people show a much higher rate of success and between a 62-74% reduction in stress in 30 seconds.
Q: What plans are in store for the future of touchpoints?
A: We are expanding our message of hope for people to #PressAndDestress with TouchPoints and going global with our products. We also have a new app (available on iOS and Android) where users can take their "Personalized Stress Profile" quiz to determine which type of stressful personality they are, read lifestyle tips on how to manage that type of stress, and determine best ways to use their TouchPoints. We continue to innovate and improve based on customer feedback and are adding exciting functionality to our app in the coming months.