Icons of Fashion - TouchPoints bring wearable tech to the LA fashion scene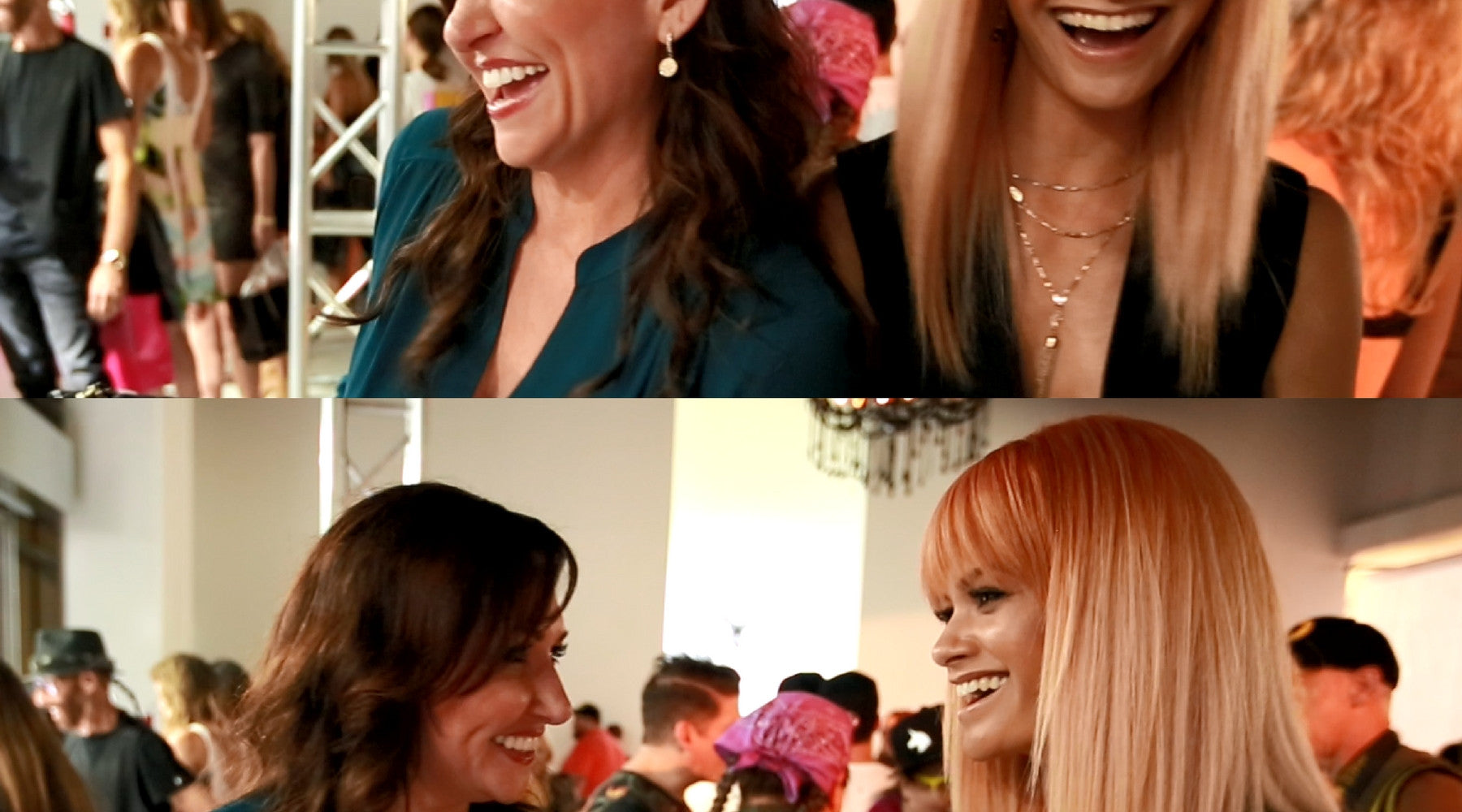 Putting on an event can be stressful, and when your attendees range from Janina Gavankar to Laura Govan and MacKenzie Meehan, the pressure is definitely on. Fortunately, TouchPoints™ are here to help! We took a trip to LA to attend the Icons of Fashion show, where we de-stressed models, attendees, and interns alike!
During setup, busy interns took a moment to relax with TouchPoints™:
"Honestly, I'm not even thinking about [the stress]... [I feel] light, almost a little bit like my muscles are relaxed, and I'm not even thinking about it like I was ten seconds ago!"
-Mélanie, Fashion Intern
Sarah Wagner, Intern, taking the TouchPoint™ Challenge
After the event, guests and models lined up to try TouchPoints™ for themselves... and they weren't disappointed! After just seconds of use, every person that stopped by to try TouchPoints™ was astounded by the calming effect they had. Even better, they each got to talk with our phenomenal co-founder and Chief Science Officer, Dr. Amy Serin, who explained the powerful neuroscience behind TouchPoints. After hearing about how TouchPoints use bilateral stimulation to re-route the brain's fight, flight, or freeze response and shift the user into a calmer, more focused state, people couldn't wait to get their hands on their own set!
Check out some of the attendee's responses here:
"Your science blends with beauty of body and mind. Such a joy to try! Cant wait to try again...keep doing what you're doing!"
-Sandy Duarte, Actress
TouchPoints took MacKenzie Meehan's stress from a 7 to a 2 in seconds!
Dr. Serin getting hugs from Matthew Brinkley, Marriage and Family Therapy Intern.
"This is amazing...this is groundbreaking!"
-Matthew Brinkley, M.A. 
Dr. Serin, co-founder and Chief Science Officer for The TouchPoint Solution™, and Indigo Sargent, Social Media Specialist, posing for pictures on the red carpet.
We had such a wonderful time meeting everyone and seeing all of their amazing responses to the TouchPoint™ challenge! Make sure you're following us on Twitter, Instagram, and Facebook for more footage of the event!