Want Better Sleep Tonight? Calm Down and Turn it Down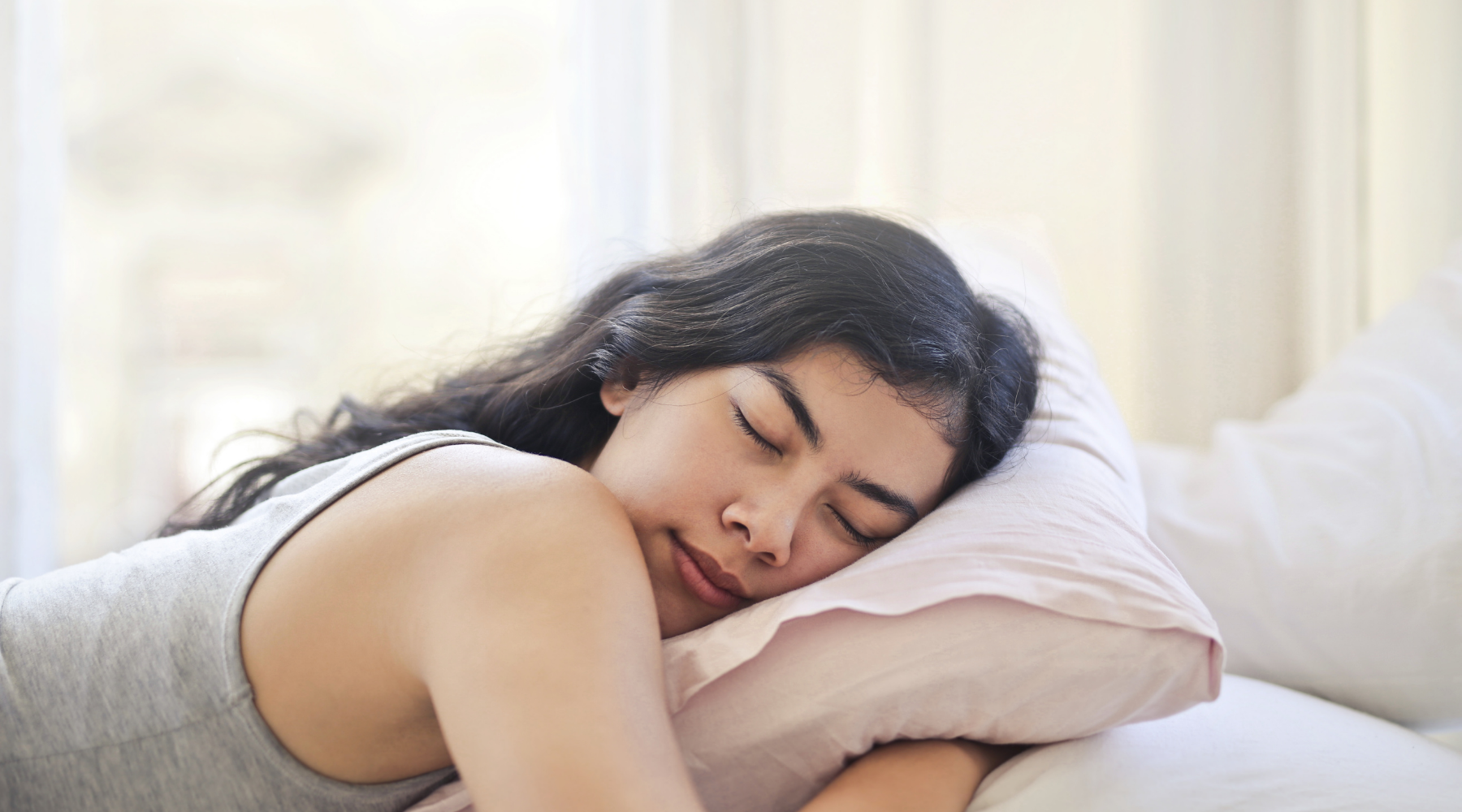 The fall season is among us! Cooler temperatures mean fuzzy blankets and cozy pajamas. But don't pile it on too high. If you get too warm, you may heat yourself right out of sleep! Keep yourself calm and cool off with pajamas and tech made for sleep in mind.
Just Stay Cool
While wool and flannel jammies may be amazing for the 'gram, they are not so great for your sleep. While it's important to be warm and not freezing, overheating can turn up your internal body temperature promoting feelings of angst and anxiety. Instead, go for a moisture-wicking set that still looks cute enough for your social feed, but promotes a steady internal body temperature. Cool-Jams sleepwear is performance sleepwear that cools and warms your body as necessary. Using technologically advanced fabrics, Cool-Jams were made with functionality and comfort in mind to help you get a better night's rest.
Keep Calm and Dream On
As basically wonderful as the fall season is, it can also promote a lot of stress. The holidays are around the corner and we feel a lot of pressures to make this season one of the best yet after an extremely stressful year. All of that anxiety can seriously interfere with our sleep. So while you're getting cozy, don't forget to get calm and accessorize your jams with TouchPoints for Sleep. Use TouchPoints for Sleep to help ease anxiety and avoid insomnia. TouchPoints encourage sleep within 15 minutes and show an 80% reduction in wakefulness in the middle of the night while also calming your mind and nerves.  
Find out more about TouchPoints and how you can accessorize while being stress free at https://thetouchpointsolution.com/collections/kids-sleep-focus
TOUCHPOINT FOR SLEEP AND COOL-JAMS GIVEAWAY
If you experience stress and anxiety and it is ruining your sleep, we have a special opportunity for you today to enter a  fantasic giveaway to win over $300 of sleep products with our Savvy Sleep Set Giveaway.
This giveaway also includes a set of Touchpoints for Sleep and a $150 Cool-jams sleepwear gift certificate. 
Enter the give-away at the link below:
Link: https://thetouchpointsolution.com/pages/sleep-giveaway
*Giveaway is open to US residents only.By providing your email address, you agree to receive promotional emails from TouchPoint Solution and Cool-jams (You may opt out at any time).Giveaway will be closed at 11:59 pm MST 10/7/2020 and winner will be selected at random for announcement 10/8/2020.