Follow your (He)Art with TouchPoints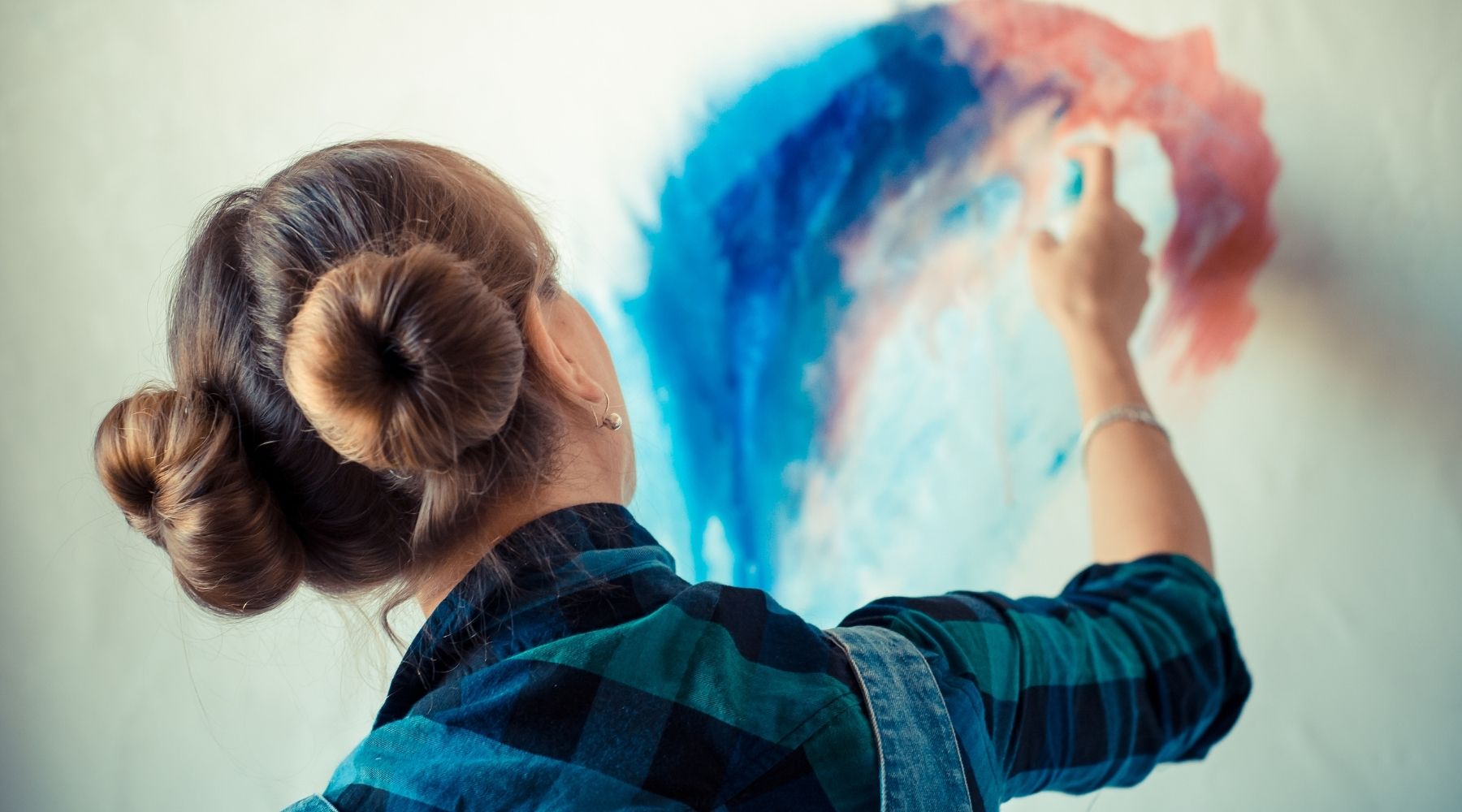 Follow your (He)Art with TouchPoints
"Art enables us to find ourselves and lose ourselves at the same time" – Thomas Merton
Art can be a valuable role to one's mental health. More than just a creative expression or hobby, spending time engaging in the arts is proven to be a vital source for improved mental health. According to an article published by Harvard Medical School, research has shown that creating visual art can reduce stress and promote relaxation in people who are hospitalized or homebound due to illness.
While not everyone will be the next Picasso, engaging in the arts goes far beyond painting, drawing or sculpting. There are many ways to reap the benefits of the arts and find the artist that lies within.
Tap into Your Creative Skills
What hobby did you enjoy as a child? Take a moment to listen to your inner child and create something that he or she would be proud of. Whether that be a watercolor piece, a stick figure drawing, a chalk art on the sidewalk or solid bang on the drums – tapping into your creative skills can be a way to inspire joy and engage with that inner child you've been hiding away for so long.
Having a hard time sitting still? Use TouchPoints for Calm to alleviate stress and anxiety and help inspire that little kiddo inside to draw outside the lines.
Appreciate Your Artist Friends
It's likely that someone in your inner circle is an artist. When is the last time you supported them or their cause? Take a peek inside their Etsy shop or take a couple of double taps on their Instagram page. Maybe even visit a local art fair or small shop to find artisan crafts for sale or on display.
If you don't know of one, spend some time trying to locate someone who is putting their art out for the world to appreciate. Who knows – it could even inspire the artist in you.
Celebrate Artistic Venues
Exploring your city or hometown and the art that lies within is a great way to love where you live. Outside of museums, public art is a fascinating way to learn the history and intricacies to the place you call home. You can also find a lot of local artists by visiting your library or your cities Arts and Culture department.
While many venues may be closed due to the pandemic, you can find some of your favorite art venues online. You can travel the world with virtual tours of the British Museum, Dali Theatre Museum, the Van Gough Museum in Amsterdam and so much more. 
Share Your Love for Art
Perhaps one of the easiest ways to support the arts, is to share the love. Many aspiring artists post their work on social platforms as well as via personal websites. If you find something that tickles your fancy or inspires you in a new way, share it to the world. And if you're a looker but not a poster – that's okay too. A simple double-tap or share to someone in your close network is a great way to support, share and spread the word.
Capture the Beauty in Nature
There's a reason that so many famous paintings are landscape portraits. Go for a walk, hike or swim at your local park. Practice mindfulness as you witness the world that surrounds you. Take note in the way a tree sways in the wind, the diversified colors that paint the sky or the beauty of the mediums that make up the ground you walk on. While in nature, bring along a journal to capture some of your feelings and paint, draw or describe the scenery to reflect back upon. Use your TouchPoints to help focus your thoughts and be more intentional in the moment.
Looking for other ways to alleviate stress in your life?
Reduce Stress By Changing These Behaviors >>>