The September 2023 Mindfulness Calendar is Here!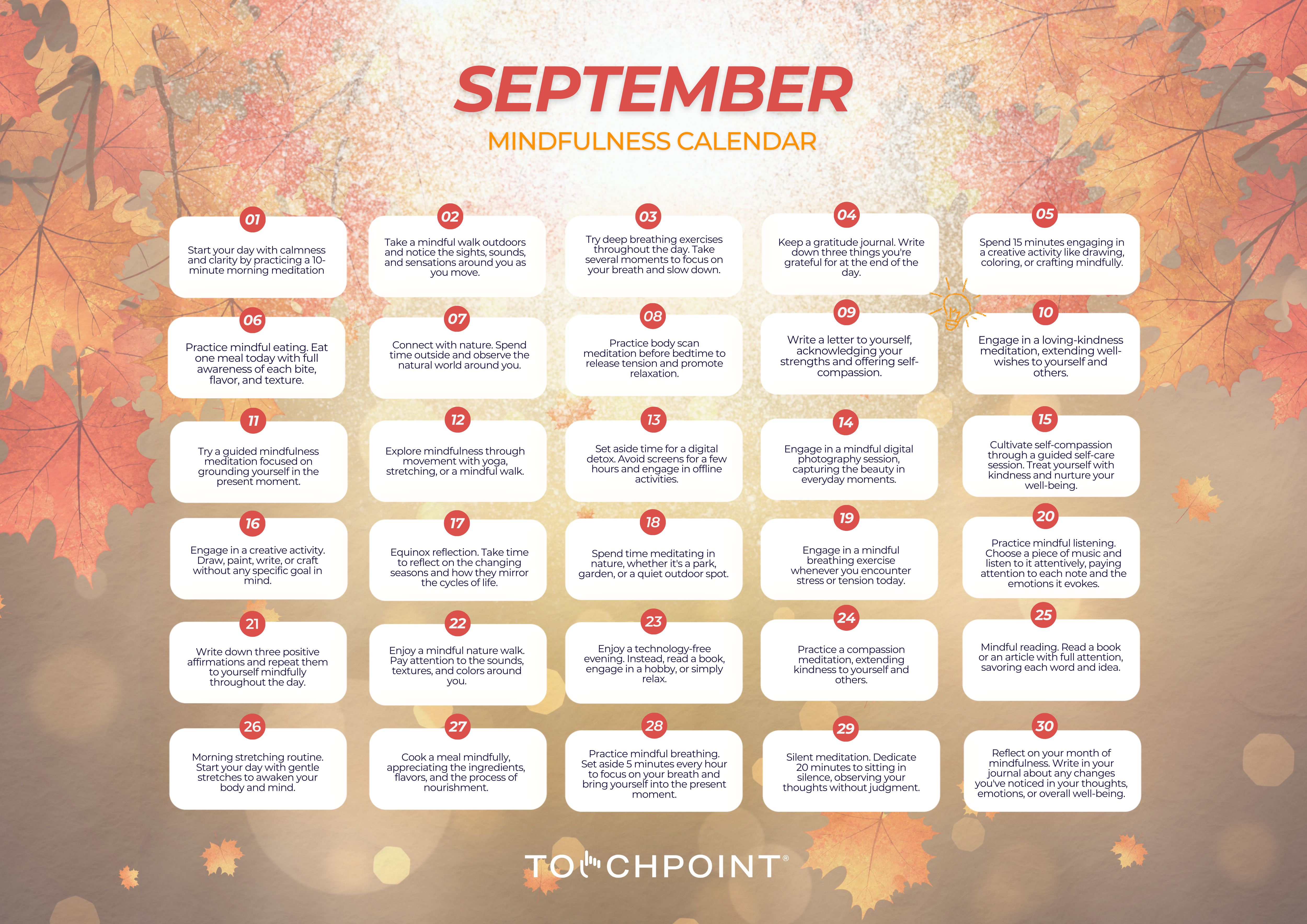 As the summer breeze starts to mellow, September brings with it an opportunity to embrace mindfulness and reconnect with ourselves and the world around us. In a world that often moves at a relentless pace, dedicating a month to intentional and mindful practices can profoundly impact our well-being. Join us on a journey through the days of September, where each day presents a unique chance to cultivate mindfulness and discover the beauty of the present moment.
Join us on this Journey through September! Follow @ilovetouchpoint on Instragram for daily reminders posted to our story. 
Learn More
Take our Personality Stress Profile to ease your mood and increase your overall physical health and wellness.
Want to learn more about the Six Dimensions of Health? Click here.