Tech Times - Stressed Out? TouchPoints Wearable Device Helps Relieve Stress In Less Than 30 Seconds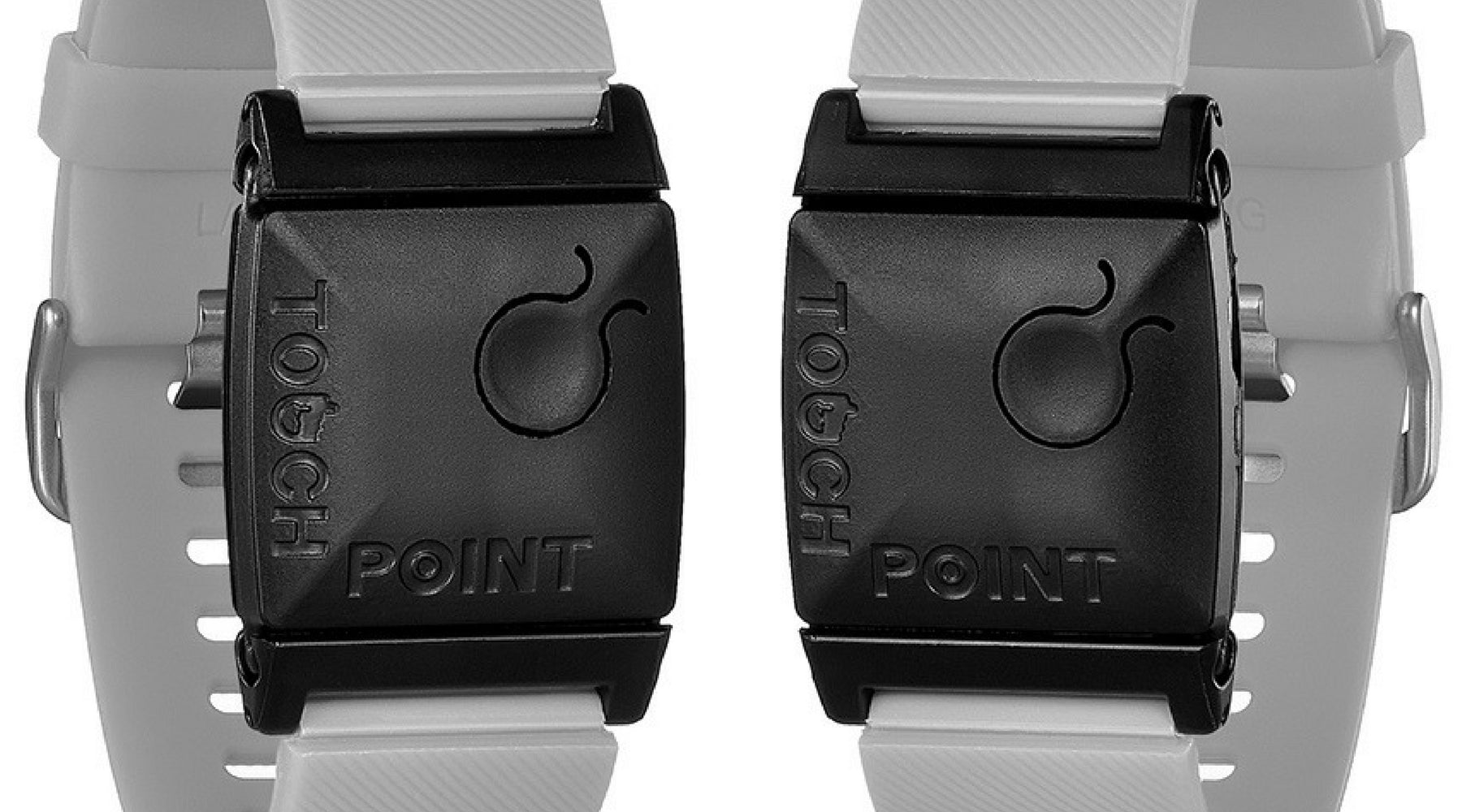 More than 44 percent of men and women in the United States are stressed from leading busy lives. Some of the most common factors of stress, include helping out ill family members, financial responsibilities, working long hours, and chronic health conditions.
Stressed Out? TouchPoints Wearable Device Helps Relieve Stress
TouchPoint Solution's, a startup based in Scottsdale, Arizona, has developed a wearable device aimed at helping men and women combat everyday anxiety and stress.
Previous studies have shown that women can cope with stress better, while some men struggle to acknowledge their anxiety. However, the wearable device has made an impact on men who don't normally know how to handle stress from the workplace.
Called TouchPoints, the wearable device uses very light micro-haptic vibrations with different intensity levels to help reduce stress, increase concentration, focus, all while improving the quality of sleep with BLAST technology. By wearing the two devices, users can reduce stress by more than 70 percent in less than 30 seconds.
The device can be worn for longer periods of time throughout the day, as well as 15 minutes at night before bed to get more sleep.
Getting Started With TouchPoints
To get started with TouchPoints, simply download the TouchPoints mobile app from the App Store and Google Playon a smartphone or tablet.

The TouchPoints wearable device then needs to be worn on each side of the body. For example, users should wear the TouchPoints watchband on their wrists or ankles. Users can also choose to clip TouchPoints device to clothing items, such as bra straps, belts, pants, pockets, or even socks. Once the TouchPoint devices are turned on users will see a blinking green light.
Price Of TouchPoints for $160, TouchPoints Basic comes with BLAST Technology, rechargeable batteries, 3 different speeds, including slow (sleep), medium (calm), and fast (anger). TouchPoints Basics also comes in Graphite Gray.
For $240, TouchPoints Original comes with BLAST Technology, rechargeable batteries, six pre-settings, including calm, focus, sleep, performance, anger, and cravings. TouchPoints Original also gives users the ability to customize and save their settings.
The battery life for TouchPoints Basic and Original lasts anywhere from 7 to 8 hours. Unlike most wearable devices, the devices take 2 to 3 hours to recharge. They also need to be recharged once a week regardless of how often users wear the device.
Besides the price point, the main difference between the wearable devices is the TouchPoints Original is controlled by an app which needs to be downloaded, while the TouchPoints Basic wearable device isn't.
In addition, not only does the BLAST technology in TouchPoints help manage everyday stress, but users have found significant results in those who have ADHD, Autism, PTSD, and difficulty sleeping at night.
*This article first appeared in Tech Times on 2 March 2018, 10:33 am EST, by  Karen Tumbokon. To read the full article, click here.