15 Apps to Keep You Healthy While Sheltering in Place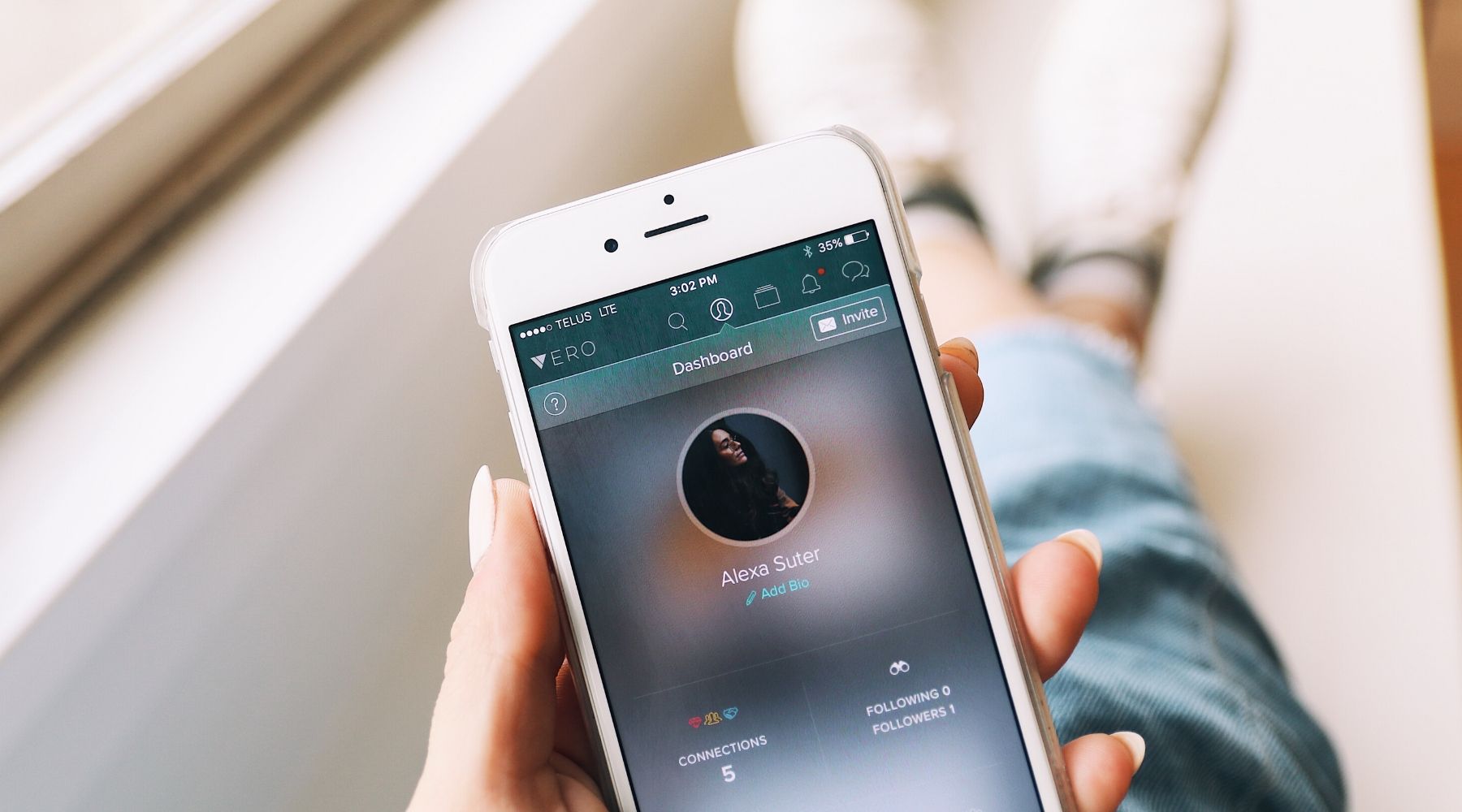 15 Apps to Keep You Healthy While Sheltering in Place
The global coronavirus pandemic is keeping many people indoors. Gyms and schools are closed, people are working from home, and many of us have some extra free time. Paired with the general stress and anxiety from this crisis, being stuck at home means it's easy to neglect your health. For the same reasons, prioritizing your health and mental wellbeing are more important than ever. 
Today's technology has created a myriad of digital tools to help us stay healthy. We rounded up some of the most popular and unique apps for maintaining your health and wellbeing while quarantined. 
Mental wellbeing apps
Dedicating time to relax and meditate amidst all the stress is a simple way to feel better about your days. Taking care of your mental state also has tons of health benefits. 
Calm. An award-winning meditation and relaxation app that aims to help you sleep better, reduce stress and live calmly. The app has guided meditations, a library of calm music, videos on stretching, and bedtime stories narrated by celebrities like Stephen Fry and Matthew McConaughey. You'll also find gentle outdoor sounds for those missing nature — waves, rain, firewood, crickets, etc. Some features on the app are free, but full access will cost $13 per month (after a one week trial). 
Headspace. An app focused on mindfulness and meditation. It's similar to Calm, but Headspace has more specific and detailed guides for being mindful during everyday life. There are sleeping and waking practices, meditation for stress, exercise meditations, and mindful cooking guides. It's all about directing you to be super present, aware, and peaceful during every action of your day. There is a free 10-part basic course and a two-week trial of the premium features. Then it'll cost $13 per month.  
Portal. An immersive relaxation app that transports you around the world. The app displays 3D soundscapes and atmospheres. You can swipe through different places and experience the sounds and visuals — an Amazon thunderstorm, a barley field in the English countryside or a sunny day in the Redwood National Park. You can layer the scene with other audio (like music or an audiobook), set timers, and sync it with Philips Hue lights. To unlock 14 portals, and some of its features, the app requires a one-time purchase of $4. 
Unplug. A product of the actual Unplug meditation studio based in Los Angeles. The app has a wide variety of meditation sessions for different goals and lengths of time. Categories include: deep relaxation, healthy eating, thrive at work, kids & teens, travel, hypnosis, 30-day challenge, and more. You can track your progress and journal in the app. It costs $8 per month after a 7-day free trial.
Productivity apps
Keeping a routine can be essential for sanity while social distancing. There are a few productivity and activity apps that will help you spend your time wisely. 
Sessions. A simple and free app that hosts quite a few features. It has a minimalist interface for tracking goals and keeping a daily to-do list. It has personalized timers and will track your progress across activities. 
Streaks. A robust goal- and task-tracking app that helps you build habits. This app will best suit people that are more data-driven and motivated by building a streak, as it has many ways to chart and view your progress. You can track everything from exercise and hygiene habits to walking your dog. You can designate specific days and frequencies for each goal — like calling you grandma every Wednesday or working out four times a week. It also pairs with the iOS Health app to track fitness and activity. The app costs $5. 
Forest. It's pretty easy to spend way too much time on your phone right now, and this app encourages you to spend focused time away from the phone. On the app, you plant a virtual seed and the tree grows as long as you're not using your phone. If you navigate off the app to other things (during the time you allotted), the tree will die. The trees accumulate into a forest, you can earn rewards, and fund the planting of real trees to help the environment. You can connect with friends who have the app and dedicate focus time together. The app costs $2. 
OverDrive. A free app that partners with your local library to offer free audiobooks, ebooks and magazines. Because most all libraries are closed right now, this is the perfect app to keep you productive. For many titles, your library will have a limited number of digital copies to lend out and you may need to join a waiting list. You can read on a tablet, computer, or phone. The only thing you'll need is a library card. 
Nutrition apps
It can be tempting to binge all your stockpiled snacks, especially now that you have more idle time to peruse the fridge. There are a few nutrition and cooking apps that will help you keep track of what you're eating and improve your home cooking. 
Yummly. An app that aggregates recipes from food blogs and recipes sites. You can build a preference profile and the app will show you recipes based on your diet. You can personalize for allergies, tastes, food restrictions, diets, and difficulty. When you've added recipes to your box, you can build schedules and a shopping list based on what you'll need. You can also input whatever ingredients you have in your fridge or cupboard, and Yummly will find recipes to match. It's a great tool for planning your meals and discovering recipes. It also integrates with Apple Health to track your calories and nutrient intake. The app is free, but you can upgrade to a more elite version with cooking lessons, professional chef instructors, and exclusive recipes for $5 per month.
Nutrients. A super detailed breakdown of nutritional information for meals and ingredients. You can build the exact nutritional details from recipes and target certain groups with this information. Want to get more vitamin D in while stuck inside? You can search for foods rich in that nutrient. Need to keep an eye on your fat content? Each ingredient will tell you exactly how much you're consuming. Despite the vast amount of information, the interface is easy to navigate. This app costs $5. 
Noom. A weight loss and food tracking app meant to build healthy habits. You can log meals and activity, set goals, track calories, and receive personalized coaching with the paid version. It has healthy recipes and personalized feedback on your nutrition intake. After a two-week free trial, you'll need to choose from one of Noom's subscription plans, which range in price depending on how many months you subscribe. The best deal is about $16 per month if you pay for a year. 
Fitness apps
It goes without saying that physical activity is essential for health. It's a great way to pass the time, be productive, and boost endorphins to make you feel better. Because there will generally be less physical activity when you're quarantining, it's important to keep up on physical movement.
Nike Training Club. For the athletes looking for a wide variety of intense workouts. You can build personal plans and choose from activities like yoga, strength training, bodyweight exercises, targeted circuit training, and endurance sessions. Programs are led by world-class trainers and there are cameos by athletes like Serena Williams and stars like Ellie Goulding. The premium version typically costs $15 per month, but Nike has announced it's free for the time being.
Peloton. Pelaton's workout app is the best app for those with exercise equipment like a stationary bike or treadmill. Peleton also hosts a thousands of no-equipment programs too, like boot camps, indoor and outdoor running training, yoga sessions, walking programs, and strength training. As of now, you can try the app for 90 days for free ($13 per month after).
DailyBurn. This app is a bit more approachable and beginner-friendly than some other workout apps. It also has one of the widest selection of activities: There are on-demand classes for kickboxing, barre and pilates, as well as an intro to exercise series. It even has pregnancy and post-natal programs and audio-only workouts, which may suit someone who has to exercise with headphones in and can't look at a screen. DailyBurn posts new workouts every day, so there's always something fresh to try. There is a 60-day free trial and then the standard subscription costs $15 per month.
MyFitnessPal. An app by Under Armour that combines nutrition and fitness. The app tracks exercise and offers workouts while also storing a food log and offering nutritional guidance. You can set goals based on your body type and the food you're eating. The app will do a food analysis based on what you're eating to help you optimize your health. You can also sync it with other apps like Fitbit, iOS Health, MapMyRun, and Garmin Connect. MyFitnessPal has a free tier of service and you can upgrade to a premium membership for more features for $10 per month (or $50 per year).
There are other ways you can use the internet to exercise. On the Orangetheory Fitness website, the studio is posting free at-home workouts daily. On Youtube, Yoga With Adriene has a huge library of free yoga and meditation videos for every level. 
The bottom line
These are just a handful of the apps you can use to stay healthy. Our recommendations focused on broad appeal, but there are plenty of others. Looking for some more personalized motivation? We recommend looking around to see if your personal fitness inspiration has their own app. You might find gems like Centr, founded by Chris Hemsworth (AKA Thor), or Jennis, from Jessica Ennis-Hill, a gold-medal Olympic athlete. 
Social distancing doesn't mean you have to emotionally distance yourself from family, friends, and your goals. Utilizing technology to stay connected and maintain healthy routines is essential for staying sane during this time. If you find yourself with more free time than you're used to, try to use it to set new goals and digitally reconnect with old friends. If you want a better internet option to stay connected, and maintain a healthy routine, check out our cheap internet service providers.
*This blog post was written by Danika Miller