How to Reduce Stress and Get Back on Track After the Holidays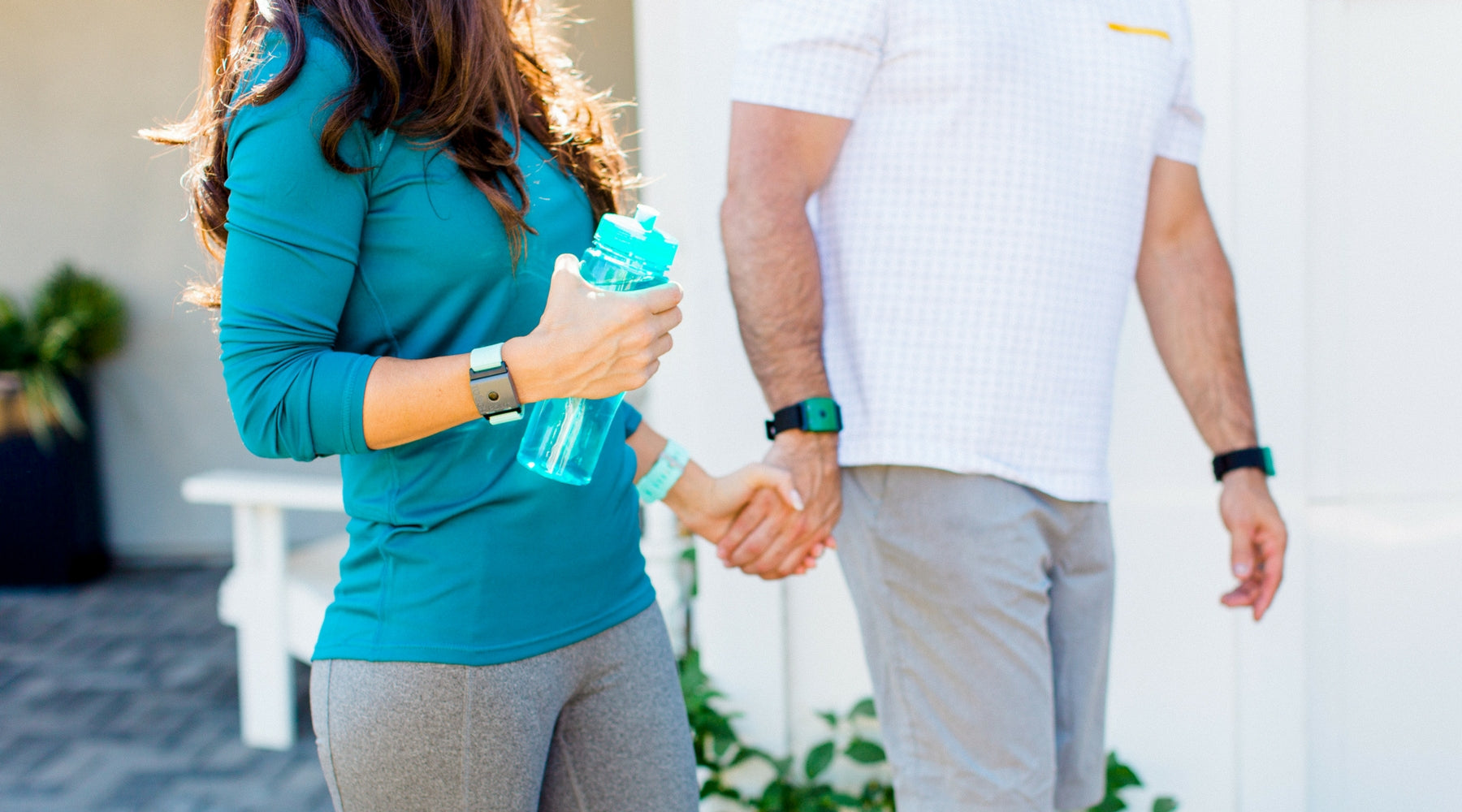 Another holiday season has come and gone, which means it's time to go back to work and try to get back into our old routines. However, this is often a lot easier said than done. After a relaxing and indulgent break, it's often difficult to stay productive, manage stress, maintain a healthy sleep schedule, and overcome those pesky cravings. Luckily, TouchPoints are here to help you stay on track and pick up where you left off!
Using BLAST technology, these stress management gadgets work by altering the body's Fight, Flight or Freeze (F3) response to anxiety. While TouchPoints can be one of the most effective ways to reduce stress, these wearable devices can also be used to achieve several alternative outcomes using the other presets. TouchPoints are safe for users of all ages and have shown positive results when worn for just five minutes a day.
How to Stay Productive
Whether you are going back to work or school, motivating yourself can be particularly difficult after a relaxing holiday season. If you are wondering how to stay productive after a break, TouchPoints can help you get back to work using the focus preset, which uses a specific set of alternating vibrations to help users stay on task. They are discrete and noninvasive, making them perfect for busy students and working professionals to use throughout the day.
How to Manage Stress
Returning back to work after the holidays can also be overwhelming. A lot of work can pile up when you are away, so finding the most effective stress management solution is essential to getting back into your routine. TouchPoints can be effective stress relievers at your desk. Users have reported a reduction in stress in as little as 30 seconds! These stress relief gadgets for work or school can help users be more efficient and focused by reducing unnecessary worry and allowing users to focus on the task at hand.
How to Sleep Better
While getting back into your work routine is important, maintaining a regular sleep schedule is also essential to beating the post-holiday slump. After holiday parties and sleeping in, you may be having trouble falling asleep. Productivity and stress management during the day can be heavily impacted by the quality of sleep you get at night, so maintaining a consistent sleep schedule is crucial to success. Using TouchPoints sleep preset, users can get to bed earlier and sleep better so they can be prepared for the busy day ahead. 
How to Curb Your Cravings
If you feel like you need a detox after the holidays but are still being tempted by indulgent leftovers, TouchPoints craving preset can curb those desires to help you eat healthier. Next time you find yourself eyeing those holiday cookies, easily turn on your wearable devices to keep you on track for the new year and help you reach your health and fitness goals.
To learn more about why TouchPoints are the best stress relief products and how they can help you recover from the holidays, click here.