The October 2023 Mindfulness Calendar is Here!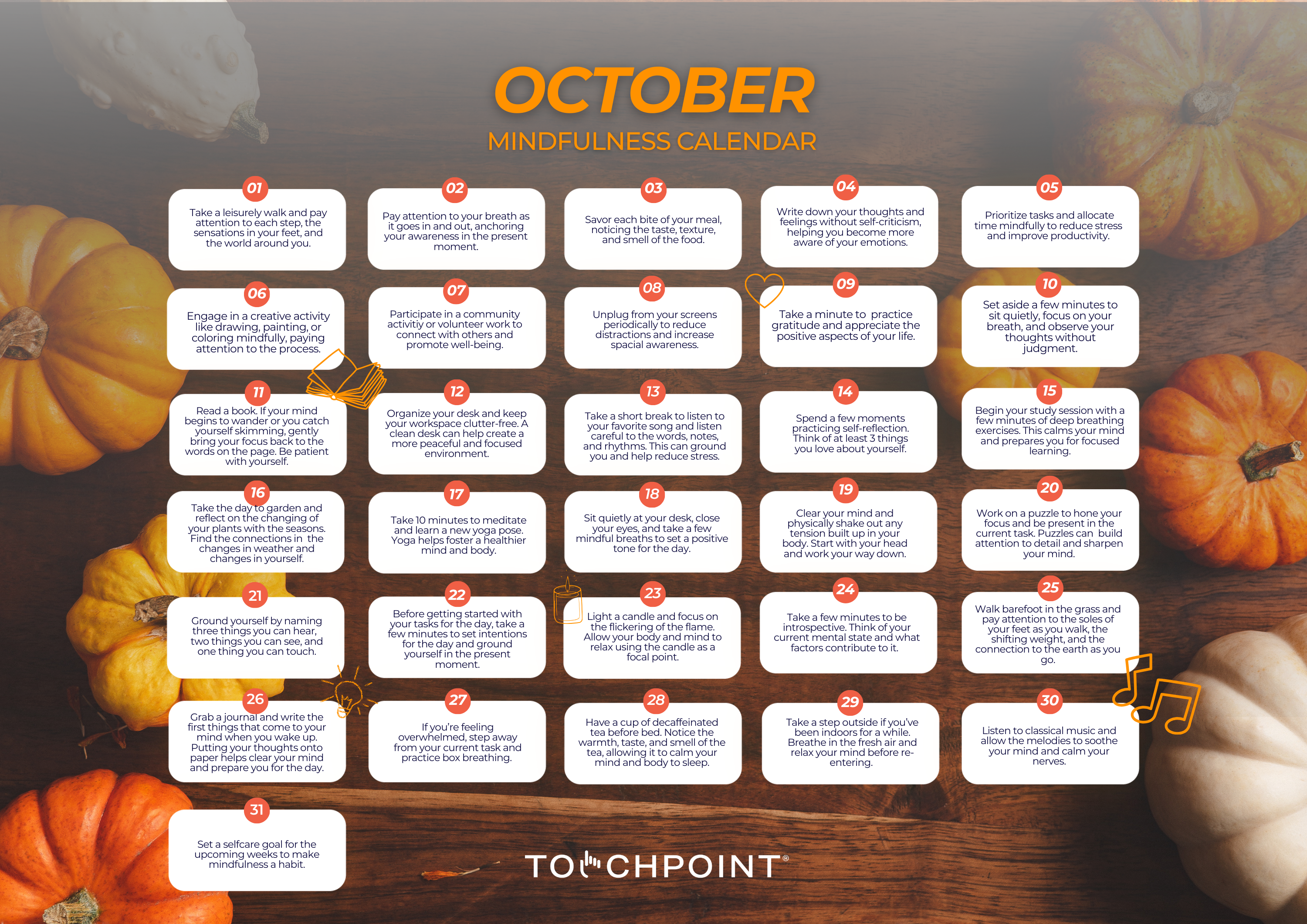 October is ADHD Awareness Month, a time to shed light on the challenges faced by individuals with Attention Deficit Hyperactivity Disorder. This observance beautifully coincides with autumn, a season known for its transformative beauty as leaves change colors and fall from the trees. We invite you to embrace this season of change and immerse yourself in mindfulness by following our specially curated calendar. Together, let's explore the beauty of the present moment and connect with the world around us.

Join us on this Journey through October! Follow @ilovetouchpoint on Instragram for daily reminders posted to our story. 
Learn More
Take our Personality Stress Profile to ease your mood and increase your overall physical health and wellness.
Want to learn more about the Six Dimensions of Health? Click here.