UPCOMING FREE WEBINAR: Using TouchPoints to Manage ADHD Children with Dr. Caroline Danda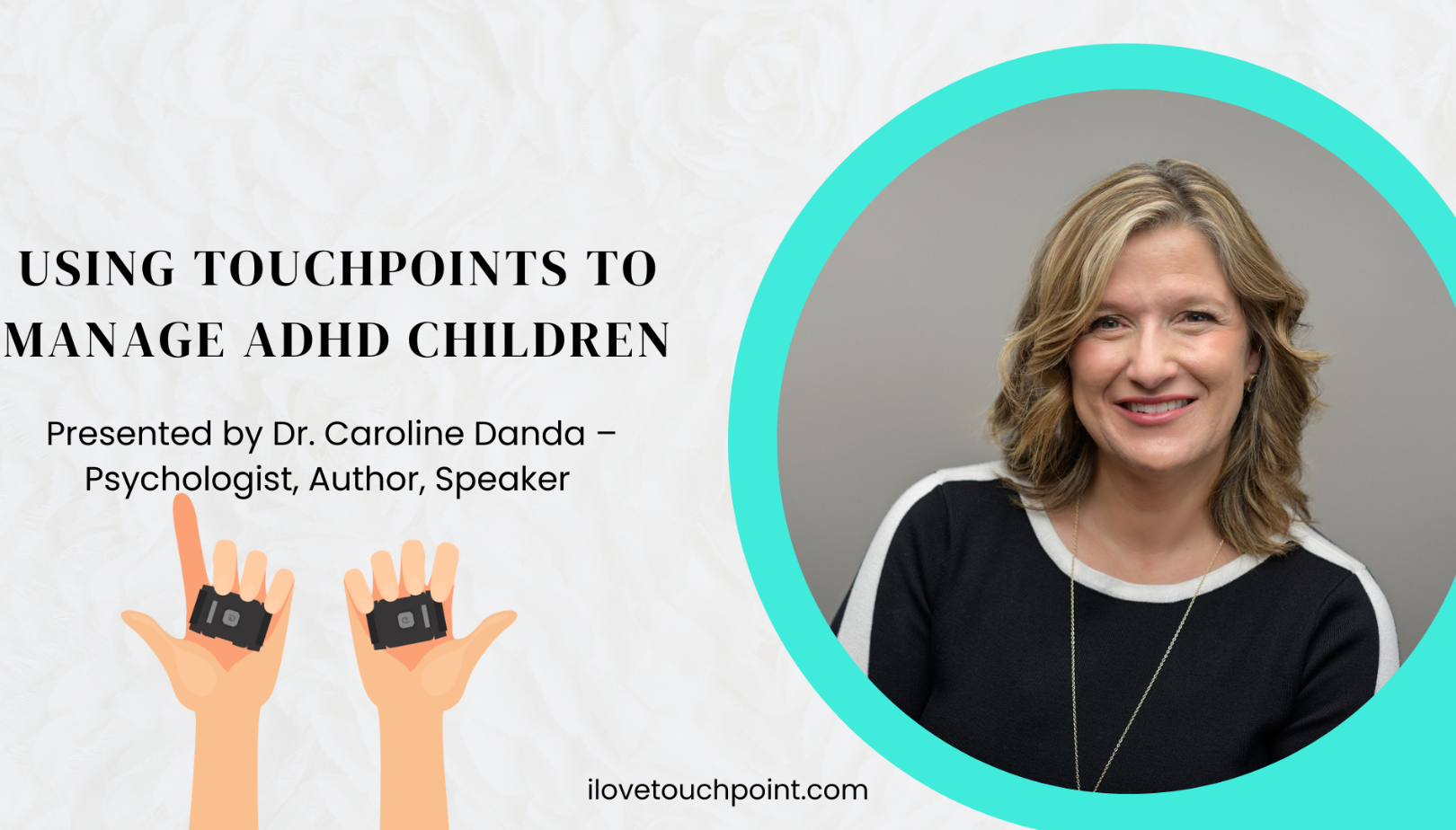 Using TouchPoints to Manage ADHD Children with Dr. Caroline Danda
Where: Online webinar through Zoom
When: Friday, September 8 · 11 - 11:30am MST
How: SIGN UP HERE | LIMITED SPACE AVAILABLE
Join our webinar, "Using TouchPoints to Manage ADHD Children," and discover the power of regulation as a fundamental skill for children with ADHD. Learn effective strategies to introduce and explain TouchPoints to your child, empowering them to better understand and manage their own emotions. Explore practical ways to incorporate TouchPoints into your child's daily routine, creating a supportive environment for self-regulation. Engage in a community discussion where you can share experiences and learn from others about utilizing TouchPoints as a valuable tool in managing ADHD. Don't miss this opportunity to equip yourself with practical techniques to support your child's emotional well-being.
About the presenter:
Dr. Caroline Danda – Psychologist, Author, Speaker (http://www.carolinedanda.com/)
Dr. Caroline Danda is a clinical child psychologist in private practice and co-author of the recently released From Surviving to Vibing: Filling in the Gaps. She specializes in working with children and adolescents with anxiety, depression, ADHD, and other emotional or behavioral regulation problems. Dr. Danda has extensive training and experience with Cognitive Behavioral Therapy (CBT) and associated modalities such as mindfulness, acceptance and commitment therapy, and parent-child interaction therapy. She has real-world experience as a mother of 3 children and is active in the community.
Dr. Danda's passion is working with children and teens who have "big emotions" and normalizing mental and emotional well-being. She strives to help youth and their families get unstuck, discover what works for them, and build a foundation for ongoing resilience. She uses evidence-based strategies and information and tailors them to the presenting concerns, the individual, the family, and the environment. She embraces collaboration with other important adults (e.g., parents, schools, physicians) involved in the child's life and care as well as integrates a mind-body, biopsychosocial approach. She frequently incorporates play-based strategies and books to help illustrate concepts and explore a child or teen's world. Dr. Danda is enthusiastic about sharing what she knows, frequently presenting workshops to parents, schools, and other professionals as well as contributing to articles and podcasts.
Her previous training includes graduate school at the University of Florida, an internship at Children's Mercy Hospital in Developmental and Behavioral Sciences, and post-doctoral fellowship at the University of Kansas Medical Center (KU Med) in Behavioral Pediatrics and Gastroenterology. Past work experience includes positions as a clinical assistant professor at KU Med where she was highly involved in working with functional abdominal disorders and then as a staff psychologist at the Kansas City Center for Anxiety Treatment.
This event is organized by TouchPoint Solution (https://thetouchpointsolution.com/)
TouchPont Solution is a wellness technology company based in Phoenix, AZ. Their flagship product, TouchPoints, are neuroscientific wearable devices that use patented BLAST (bilateral alternating stimulation tactile) technology to reduce stress by up to 74% in as little as 30 seconds. ​