5 Simple Ways Children Can Learn To Meditate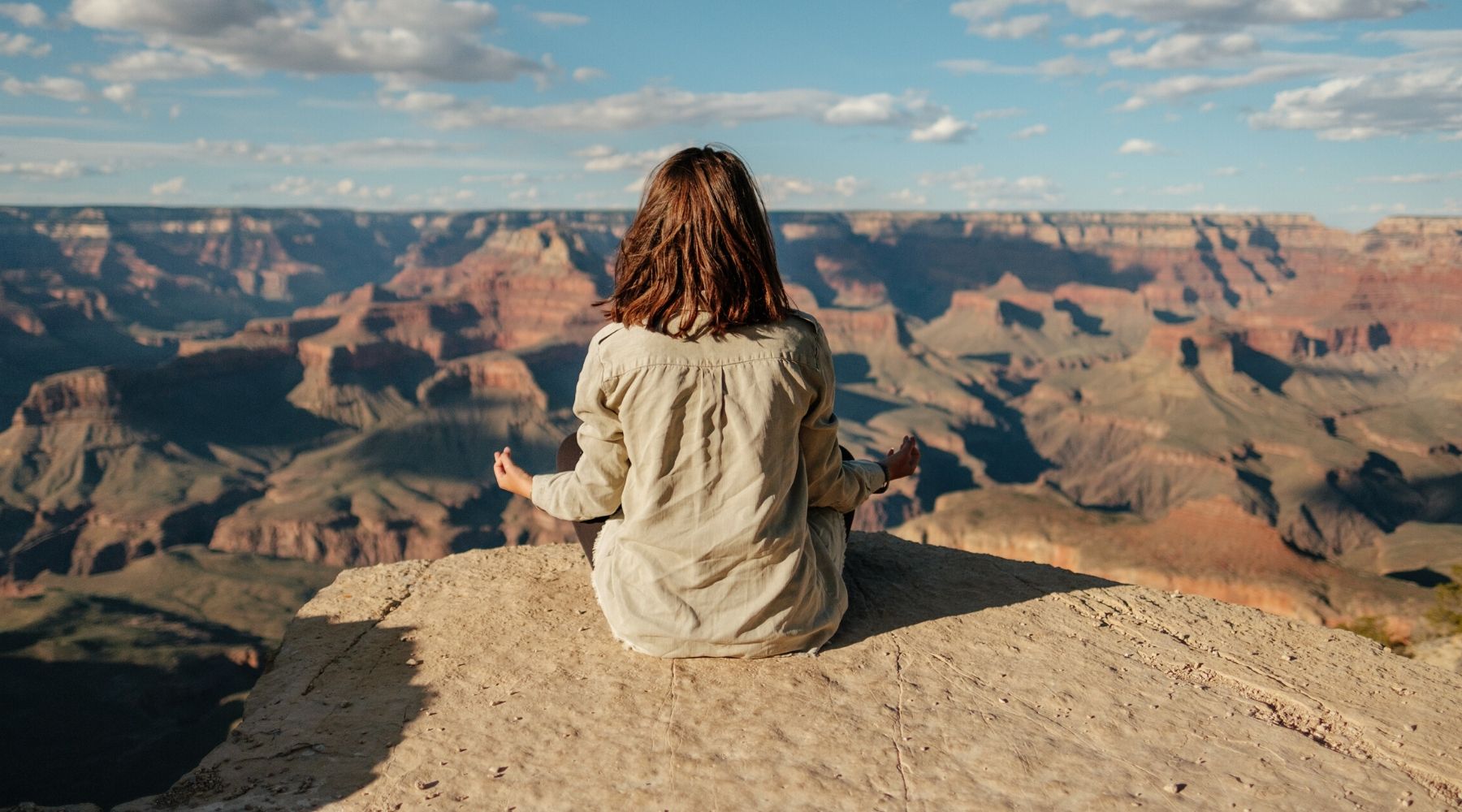 Did you know that children are more spiritually connected that adults are? The truth is, children have yet to accumulate years of limiting beliefs, egoism, and layering like adults. So, teaching kids meditation and having them stay quiet during relaxation shouldn't be that hard, right? Well, only if you teach them correctly.
Meditation is about breathing, relaxing the mind, and allowing inner peace and calmness to fill the void. Keep in mind that meditation isn't just for adults, but children can learn too.
Here are five ways that children can learn how to meditate, and enter into a good state of mindfulness.
Breathing
"Breath is the anchor to meditation, meaning that it's the start and finish," says Rachel Cockburn-Campbell, a spiritual writer at Boom essays and Australian help. "As you carry your breath in every moment, it helps you focus on those moments, rather than have you distracted with thoughts."
Children can learn this too by first noticing their breathing, then how their chest rises and falls with the breath. This helps them to be in the moment; and therefore, they can stay anchored in that moment.
The Lotus Breath
If it starts to get boring at the beginning of the session, children can learn to connect to their breath and feelings by doing the Lotus Breath. The Lotus mudra starts by touching the pinkies and thumbs together to create a lotus flower. Next, you take a deep breath, and pretend that you're smelling the "flower." Then, you imagine how you're feeling after smelling the "flower."
As you teach this breathing exercise to children, they'll either recognize how they're feeling, or they won't know how they're feeling – either way is expected. The goal of this exercise is to get them to open up about their emotions, and to harness that energy.
Letting Go
Meditation is about learning that life is a personal journey. With that said, children may not fully understand that concept.
So, before you have children realize that personal journey, first, have them focus on something (either on the floor if seated, or on the ceiling if lying down). Then, have them relax their gaze by trying to see out the sides of their eyes (peripheral vision helps relax the brain). But whatever you do, don't try to force things to happen, or it will backfire on you.
Calm, Guided Visuals
"As your children lie down on their backs and breathe into any tense areas of their bodies, allow them to release the negative energy, and let inner peace flow within them," says Finlay Stevens, a lifestyle blogger at State of writing and Paper fellows. "As you do this exercise with them, have them visualize something. Visuals can help you guide them along with the meditation. In fact, children tend to recognize visuals through imagination. Therefore, imagination allows you to guide them in their spiritual journey, making them feel more at peace."
Patience
As you teach meditation to children, just keep in mind that there is no end goal; there's no need to rush things. You can have an intention in mind, but don't force things to happen. The ultimate "goal" here is to practice mindfulness.
Instead, let observation take over – find out how your children are reacting to meditation. If they start getting restless, then that's totally normal. Sometimes, children will respond to things on their own, and eventually, find the energy to regain focus and balance. You can even let them sit on the fall with cushions to help them get relaxed during meditation. Again, don't force things to happen – it will come.
Conclusion
Since children are more likely to stay calm, they can be a good model for adults looking to have mindfulness. Although, you can't expect children to learn by "Do as I say, not as I do" mentality; they observe our actions and follow suit. So, if you practice meditation and welcome mindfulness, chances are, children will pick up on that.
These special tips are essential for helping children tap into their inner dialogue and find mindfulness to help them recognize their feelings, and live in that moment. So, feel free to share these tips for anyone looking to spend peaceful quiet time with their little ones. That way, we create a secure foundation for children to thrive in.
*This blog post was written by Molly Crockett. 
Molly Crockett writes for Academized.com and Ukwritings.com. As a marketing writer, she shares her unique lifestyle tips and personal development advice with readers. She also writes for Essayroo.com.