The March 2023 Mindfulness Calendar is Here!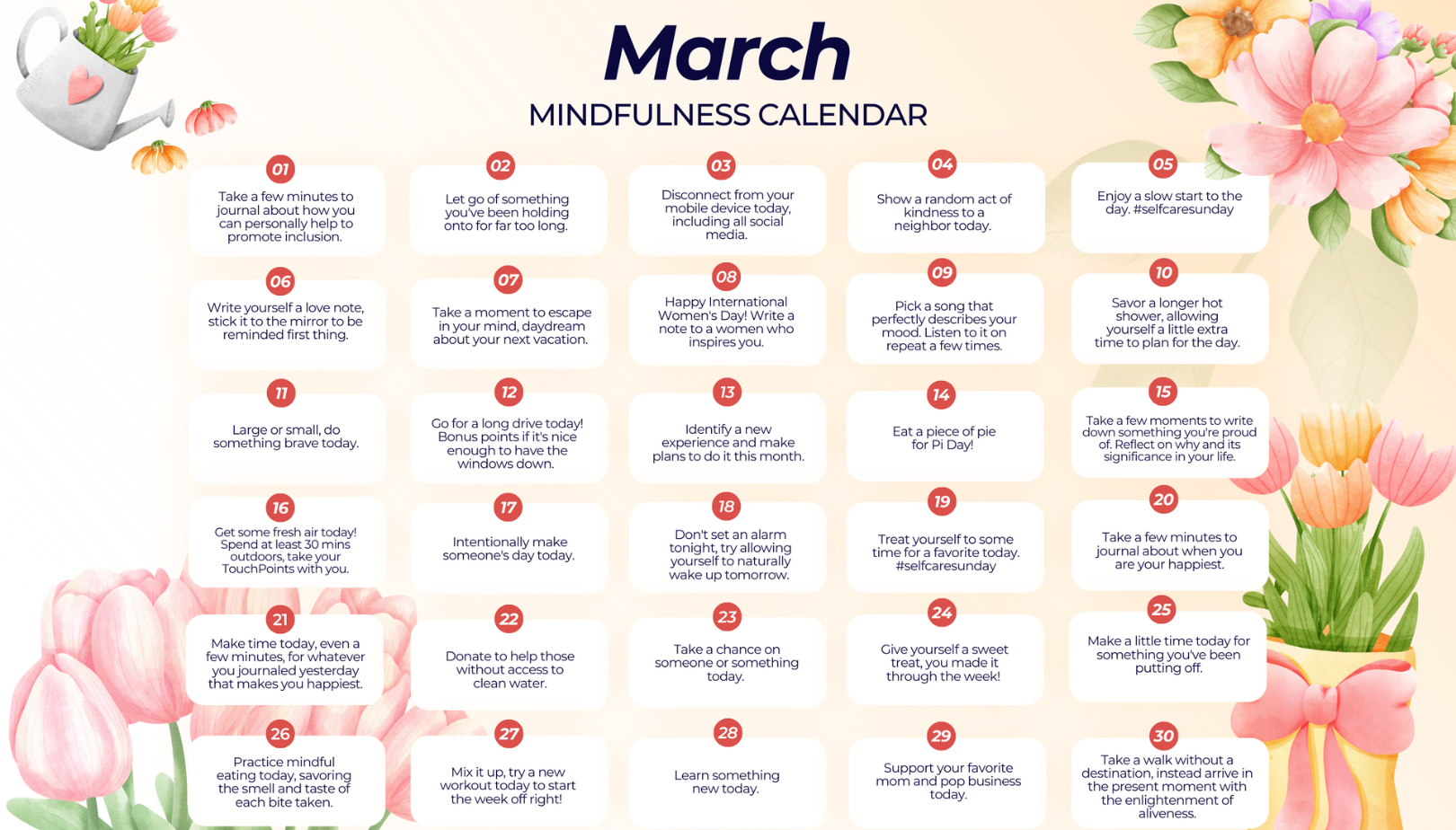 Spring is a great time to take inventory and really evaluate our physical activity, mental health, and stress level. While the increased daylight and warmer temperatures encourage hormonal changes that for some will help lift spirits and energy levels, for others the natural shift in seasons can do the opposite - with the potential to negatively disrupt each of these. 
While it can be refreshing to be able to spend more time outdoors and pick back up with activities you've missed, it's still a change that we need to give our minds and bodies time to properly adjust to. There can also be an added pressure from observing how others experience spring, a response to seeing those around us out enjoying the sunshine when we are unable to muster the same energy.
These changes in routine, or expectations we put on ourselves, can worsen anxiety and increase stress levels. Navigating natural shifts like this can require more intentionality in our day. 
Mindfulness can be a great way to help keep mental health in check this spring. Use the Mindfulness Calendar to join us in this month's journey to better living.
Follow along with us on Facebook & Instagram for daily story reminders. Join in by tagging @ilovetouchpoint as you engage in each of the daily activities. We can't wait to go on this journey with you! 
Learn More
Take our Personality Stress Profile to ease your mood and increase your overall physical health and wellness.
Want to learn more about the Six Dimensions of Health? Click here.