Well Connected Mom - Relieve Stress in Minutes Without Medication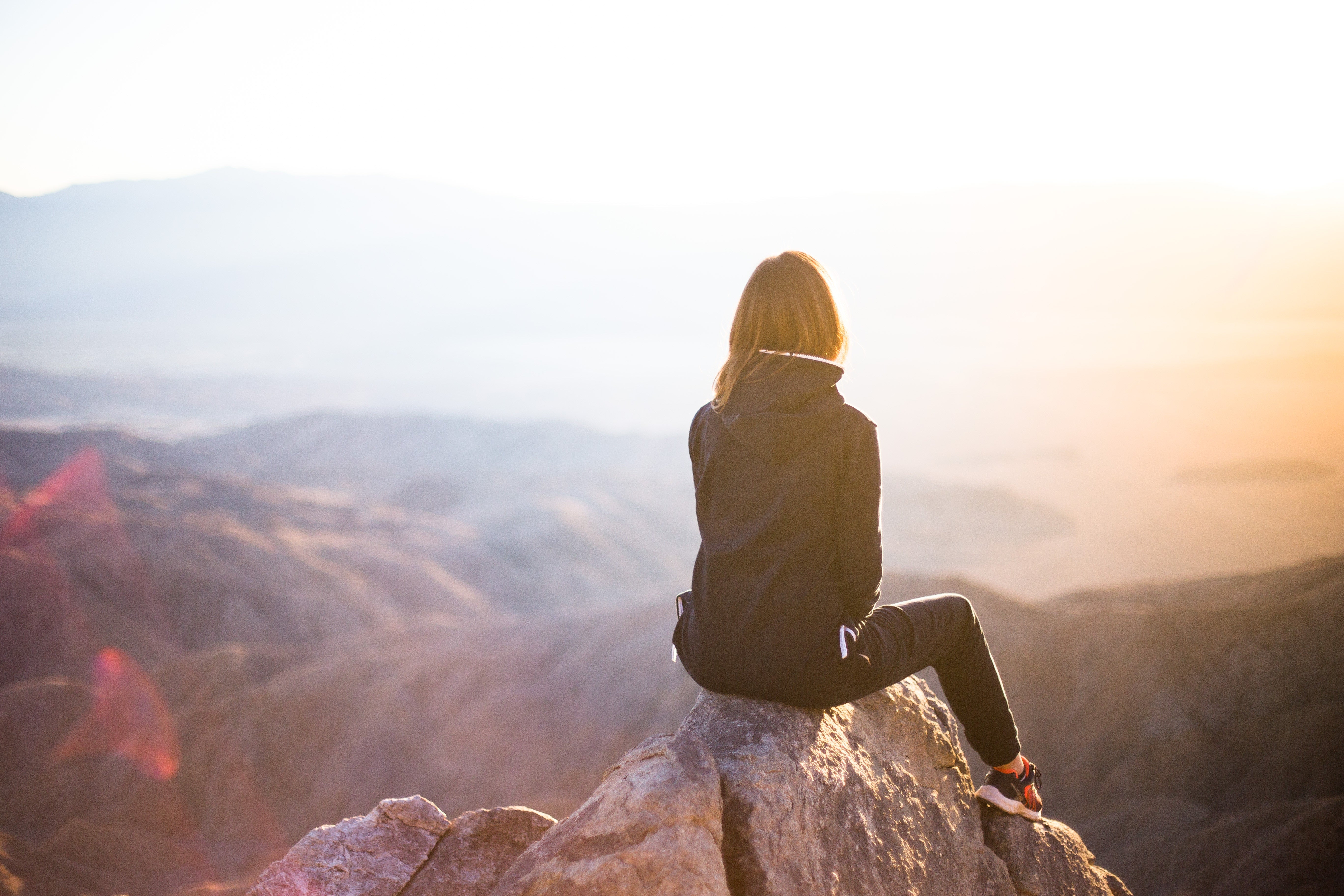 Last year we introduced to our readers ReliefBand.  ReliefBand uses proprietary programmed pulses to send a signal to relieve nausea.  It really works and I don't travel on boats/ships without it. 
Today we'd like to introduce TouchPoints to you.  TouchPoints is a similar device in the sense that it uses using neuroscientific technology, involving electrical pulses, to relieve stress by over 70% in as little as 30 seconds.
In fact, to be more specific, "TouchPoints uses Bi-Lateral Alternating Stimulation Tactile (BLAST) stimulation to give the user a gentle vibration that affects the brain and alters the body's fight, flight or freeze response."  
Wow, is that even possible?  Yes, it is, we tested it.  In fact, I wore the TouchPoints bracelets during the Consumer Electronics Show in January.  Why? With over 4,000 exhibits to see and 185,000 people, let alone all of that exciting technology and accessories, your blood tends to pump a little.  I used TouchPoints to help settle me. Did it work? 
Can TouchPoints Really Reduce Stress in Minutes?
Yes.  I felt calmer.  But to drive the point further, when I stopped by the TouchPoints booth at CES (when I wasn't wearing them), they had me sit down and they took my blood pressure.  My blood pressure was 131/99 with a heart rate of 66.  My blood pressure is usually 120/78 and my heart rate is normally 65.
I then put on my TouchPoint bracelets for several minutes and my blood pressure went to 121/88 and my heart rate slowed to 64 beats per minute.  Now mind you, all the chaos was still going on around me – thousands of people around, loud talking, people in the TouchPoints booth asking questions, waiting for their turn to have their blood pressure read.
An interview was going on in the booth, showing TouchPoints to TV show videographers.  Things were happening, yet I was getting calmer.  The CES Show is no place for peaceful blue skies, chirping birds, a placid lake, or other calming cues.  So to be in the midst of chaos and obtain a state of calm is near impossible.  But it is possible with TouchPoints.
So, What are TouchPoints?
TouchPoints are sold with two bracelets that you slip on each of your wrists.  You need two of them to tag team each other and work throughout your body. Although I should note, that they do not need to be on your wrists. You can also clip them to your clothing or keep them in your hands, they just need to be on opposite sides of your body.
TouchPoints will send alternating pulse BLAST vibrations on your wrists which can actually calm your brain, thus calm your heart rate and pulse.  The vibration is noticeable and audible, but it does not hurt or tickle.  If you purchase the TouchPoints Original, you will sync your TouchPoints to the app to choose between six presets:
 Sleep
Focus
Craving
Calm
Performance
Anger
Or you can customize your own sensations by altering the Frequency, Intensity, and Overlap of the alternating pulses and even create your own favorite settings (up to 3).
TouchPoints Help Children and Adults in a Number of Ways…
Stress
As you could see from my blood pressure results above, TouchPoints have an almost immediate way to reduce your body's response to stress. 
In fact, case studies conducted by TouchPoints that people using TouchPoints with generalized stress showed a 90% reduction in headaches while increasing the quantity and quality of their sleep.  They also improved their productivity.
ADHD
There are over 6 million children diagnosed with ADHD in the United States.  Although TouchPoints cannot make ADHD disappear, they can do a remarkable job in helping children (and adults) focus and reduce their normal activity impulses. 
Does your child have trouble completing simple tasks in the morning to get to school?  How about focusing on tasks?  Can s/he stay in his/her seat during school?  TouchPoints can help.
In this ADHD case study, a 14-year old boy wore TouchPoints in the morning for a 1/2 hour while getting ready for school and things became much easier…for him and his exhausted mom.  She couldn't believe the difference.  Her son also wears them in school to help him stay in his seat.
After one month of the daily use of TouchPoints this 14-year old boy achieved…
A 45% reduction in anxiety
A 25% reduction in hyperactivity
A 36% improvement in attention
His 2.3 GPA rose to 3.1 GPA
More self-confidence
Improved relationships with parents
Oh, and the average hours of homework he used to spend were reduced by an hour a day.
Autism
Does your child or a child you know have autism?  One in 68 people is diagnosed with Autism.  Typically, a child with autism can be obsessive, hyperactive, irritable, angry, reactive, has little eye contact with others, and can refuse to do their work.  That was the case with the 10-year-old boy in this Autism case study.
He would come home exhausted each day from sensory overload at school and his teacher, I'm sure exasperated.  TouchPoints changed all this.  No, TouchPoints didn't cure him, but after regular use, he had…
A 60% reduction in leaving the classroom
A 50% reduction in angry outbursts with lower intensity
Easier transitions
Better sensory integration
Improved eye contact
Less hyperactivity
In fact, his teacher was so impressed with the difference that she requested that the school has extra TouchPoints on hand in every classroom to use as needed.
Posttraumatic Stress Disorder (PTSD)
Over 24 million people are living with PTSD.  They have had experienced traumatic events in their lives that they can't get over.  They experience immense stress, negative thoughts, hyperarousal, and can't get past re-experiencing or reliving the traumatic event over and over again.
TouchPoints can be used to help manage panic attacks, decrease or prevent angry outbursts, diminish unhealthy cravings, and improve their quality of sleep.
Sleeplessness
Over 50 million people suffer from a sleep disorder.  Do you, your child, or other family member have trouble falling asleep or waking up numerous times during the night? The quality of your sleep has A LOT to do with how productive your day is going to be.
Using TouchPoints 15 minutes before falling asleep can help you fall asleep faster and stay asleep longer.  You'll notice the difference right away.  If you're one who stays up at night thinking about all the things that need to be done in the morning, TouchPoints will help you immensely.
So Why Haven't You Heard of TouchPoints?
One of the founders of TouchPoints, Dr. Serin, used quantitative electroencephalogram data, existing neuroscientific research, and archival data to see the impact BLAST technology can do with just a few seconds of use. 
BLAST has been used in doctor offices for years, but after seeing the immense benefits, Dr. Serin teamed up with entrepreneur Vicki Mayo to bring this amazing technology to the masses in 2015.
The TouchPoints company isn't backed by a huge company with deep pockets.  It's a smaller company with a mission to reach families and adults who either can't afford such treatments in a doctor's office or most likely never knew this technology existed.  Dr. Serin and Mayo's mission is to make it affordable and available.
TouchPoints Original is rechargeable and comes with an app for customization.  At careful glance, you'll see they are made of plastic; they do not look like a suped-up fitness watch or even possess the style and glamor of a Samsung or Apple watch.  It's not the cover of the book that possesses the beauty, but what is on the inside that counts.
The TouchPoints BLAST technology can rock your world.
TouchPoints Come in Two Versions:
Original has 6 settings to help with calm, sleep, focus, anger, performance, and cravings.  In addition, TouchPoints Original comes with an app, offering additional customization.
 Basic, offered at a reduced price, has 3 settings to help with sleep, calm, and anger and does not need an app to begin working.
TouchPoints Basic kit for $160 or the Original kit for $260, pre-order them directly from the TouchPoints website.  Wristbands are also offered in assorted colors, starting at $20.  TouchPoints sent me a pair of the Stainless Steel Mesh wristbands (offered for $10 more) and I highly recommend them.  They are magnetic and super easy to slide on and off.
A Mom's Perspective
TouchPoints work through the use of Bi-Lateral Alternating Stimulation – Tactile (BLAST) which send alternating vibrations through your body to alter the Fight, Flight, or Freeze response to stress.  With as little as 30 seconds, your homeostatic nervous system can return to normal, giving you clarity and a calmness not thought possible minutes before.
Once you begin TouchPoints, you will hear them working…unfortunately, others can hear them too on your wrists. You also need to recharge them after every use. But they do work and can help with stress, focus, and performance.
Believe it or not, one in three Americans suffer from extreme stress.  TouchPoints can help with this.  But you can benefit from TouchPoints even when not feeling stress.  Use it daily for preventative measures to start your day more calmly, improve your focus and performance, and even reduce anger.  Use them before bed to prepare yourself for sleep.
Is your child anxious before a speech or test?  Let him/her use them.  Your husband has too much on his plate?  Perhaps he needs to try them too.
We were really excited to learn about TouchPoints and how they can remarkably change a state of mind within as little as 30 seconds.  We can't wait to hear your stories of how TouchPoints has changed your family life (or personal life) for the better!
*This article first appeared in Well Connected Mom on April 6, 2018, by LORI CUNNINGHAM. To read the full article, click here.