In Case You Missed It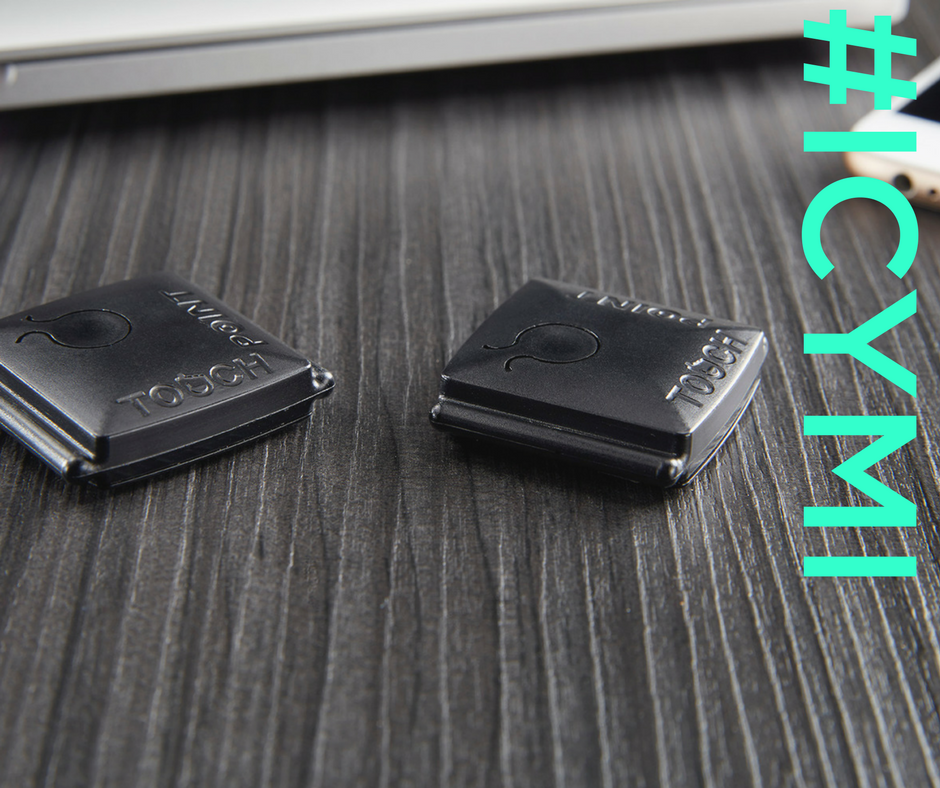 There is a buzz about TouchPoints! The world is discovering BLAST technology, and people are using TouchPoints to sleep better, focus, perform better at work and manage stress. TouchPoints are even helping people to manage Autism Spectrum Disorders and ADHD. This week, The TouchPoint Solution announced the progress of the scholarship program, Phoenix Magazine highlighted TouchPoints and TouchPoints user Brad shared his story wearing TouchPoints to overcome his fear of heights.
TouchPoint Solution Gives 150 TouchPoints to Scholarship Winners in First Four Months of Production
13 News - WOWK | April 5, 2017
Touchpoint Solution, the parent company of TouchPoints, has given more than 150 families across the world TouchPoints through the TouchPoints scholarship in the past four months since beginning production. Scholarships are available based on financial need.
"Ever since we created The Touchpoint Solution and TouchPoints, our goal has been to bring relief to the millions of people who suffer from stress and anxiety so they can be their best selves," said Vicki Mayo, CEO and co-founder of The Touchpoint Solution. "Our scholarship program helps with this goal and allows us to give TouchPoints to people who need it most but might not be able to afford it." Read more here...
By Sunaina Tandon | Phoenix Magazine | April 2017
TouchPoints
Scottsdale neuropsychologist and mom Dr. Amy Serin created TouchPoints, a non-invasive device used to relieve stress and anxiety, to help her patients and her own two children who have ADHD and anxiety. TouchPoints ($239 each) are wristbands that resemble fitness trackers. They connect to an Android- and Apple-compatible app to create soothing vibrations based on individuals' needs. Serin partnered with her friend, child advocate Vicki Mayo, to bring the device to the public. Their patent is currently pending. Serin and Mayo say that using TouchPoints for at least five minutes a day improves focus, reduces cravings, helps with anger management and leads to better sleep. www.thetouchpointsolution.com  Read more here...
Brad's Story: "I Can Feel the Fear Just Melt Away"
TouchPoints Blog
TouchPoints can help reduce 71 percent of stress in 30 seconds. TouchPoints user Brad uses his TouchPoints to manage his fear of heights while he is hiking. Read what Brad has to say about joining the TouchPoints Revolution:
My personal experience with TouchPoints has been great. I love hiking, but I'm terribly afraid of heights/cliffs, and it makes me panic to even watch anyone get near a cliff edge. When I'm around heights and I turn on the TouchPoints, I can feel the fear just melt away and it's like I'm having a completely different experience. I'm even able to look over the cliff edge and take in the great views.  It has made my trips to the Grand Canyon and Bryce Canyon much more enjoyable. And my wife has enjoyed it too, because I've stopped yelling at her and my kids to get away from the edge.