Top Stress Relief Products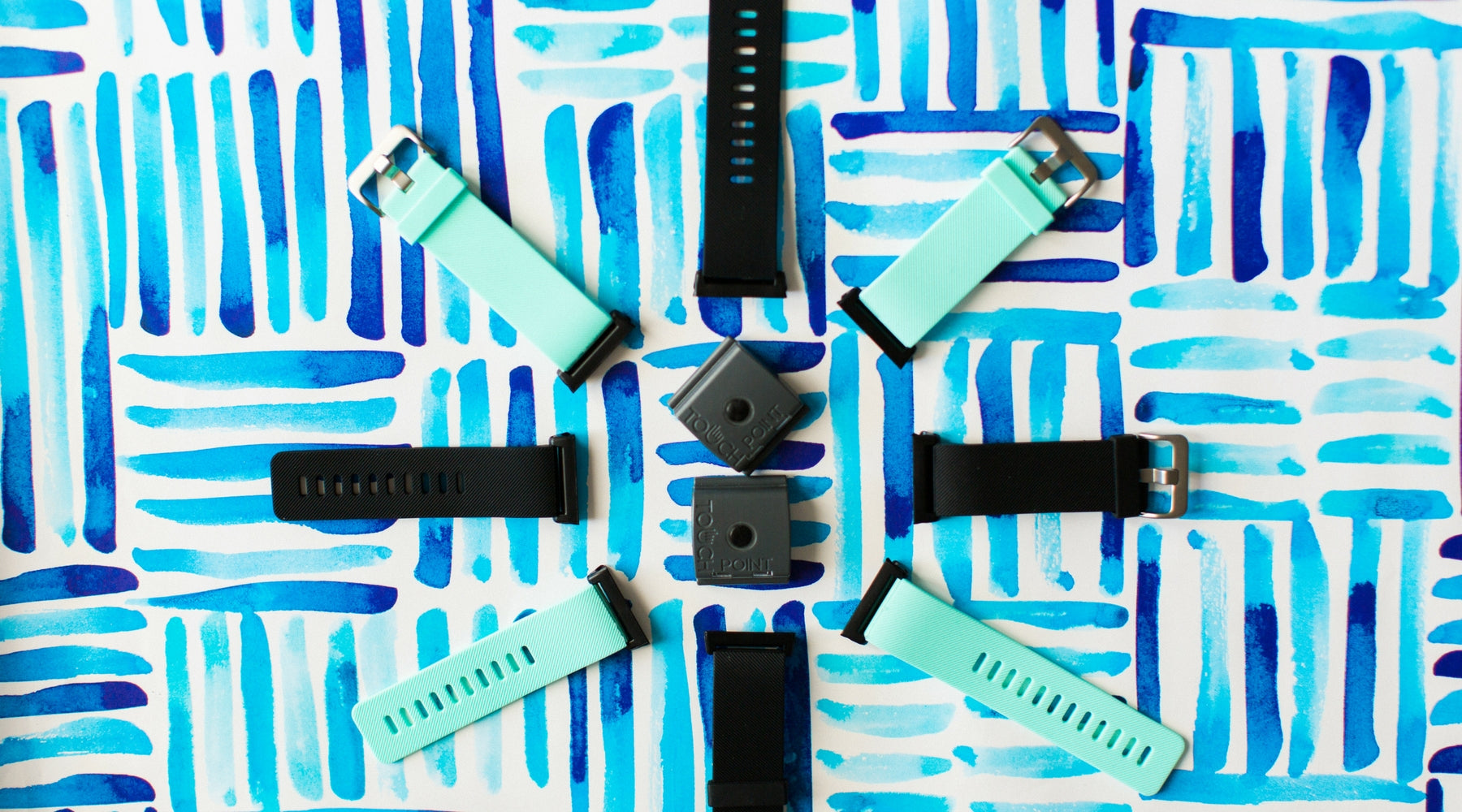 General stress is something we as humans all experience from time to time. In a recent study conducted by the American Psychological Association, they reported that 75% of Americans experienced at least one stress symptom in the last month, up from 71% in 2016. While the average stress level has stayed consistent at 4.8 in recent years (on a scale from 1-10), the study also discovered that Americans are reporting more side effects of stress. For example, nearly half of Americans reported sleeplessness in the last month as a result of stress.
While avoiding it altogether may not be feasible, finding ways to deal with stress can reduce symptoms and improve your quality of life. There are a lot of stress relief products on the market, but finding the right one for you can help you enjoy the benefits of a carefree lifestyle even sooner.
TouchPoints can be effective stress relieving products for people of all ages. These neuroscientific wearable devices are worn on both sides of the body, either as wrist bands or in pockets, and use patent pending BLAST technology, which transfers alternating vibrations to the nervous system.
Unlike other stress relieving gadgets, such as Lief, which only senses when the user is stressed and provides audio exercises to help manage symptoms, TouchPoints actually alter the body's Fight, Flight or Freeze (F3) response to stress and anxiety as soon as they turn them on in the app. Additionally, TouchPoints are non-invasive and can be used throughout the day to keep users feeling their best. Other stress relief products like ELF emmit are disruptive and must be worn around the head, making them a bad choice for the students and working professionals that need relief the most. However, TouchPoints can easily be concealed in pockets or under sleeves, making them a great option for those who experience symptoms throughout the day. TouchPoints also work fast to save you time and aggravation. Unlike Thync, which requires 10 minutes of use in order to see results, TouchPoints users have reported a reduction in stress in as little as 30 seconds.
To learn more about why TouchPoints can be the best stress relief gadgets for you, click here.
Sources:
https://www.apa.org/news/press/releases/stress/2017/state-nation.pdf
3 comments