Looking for the ideal holiday gift?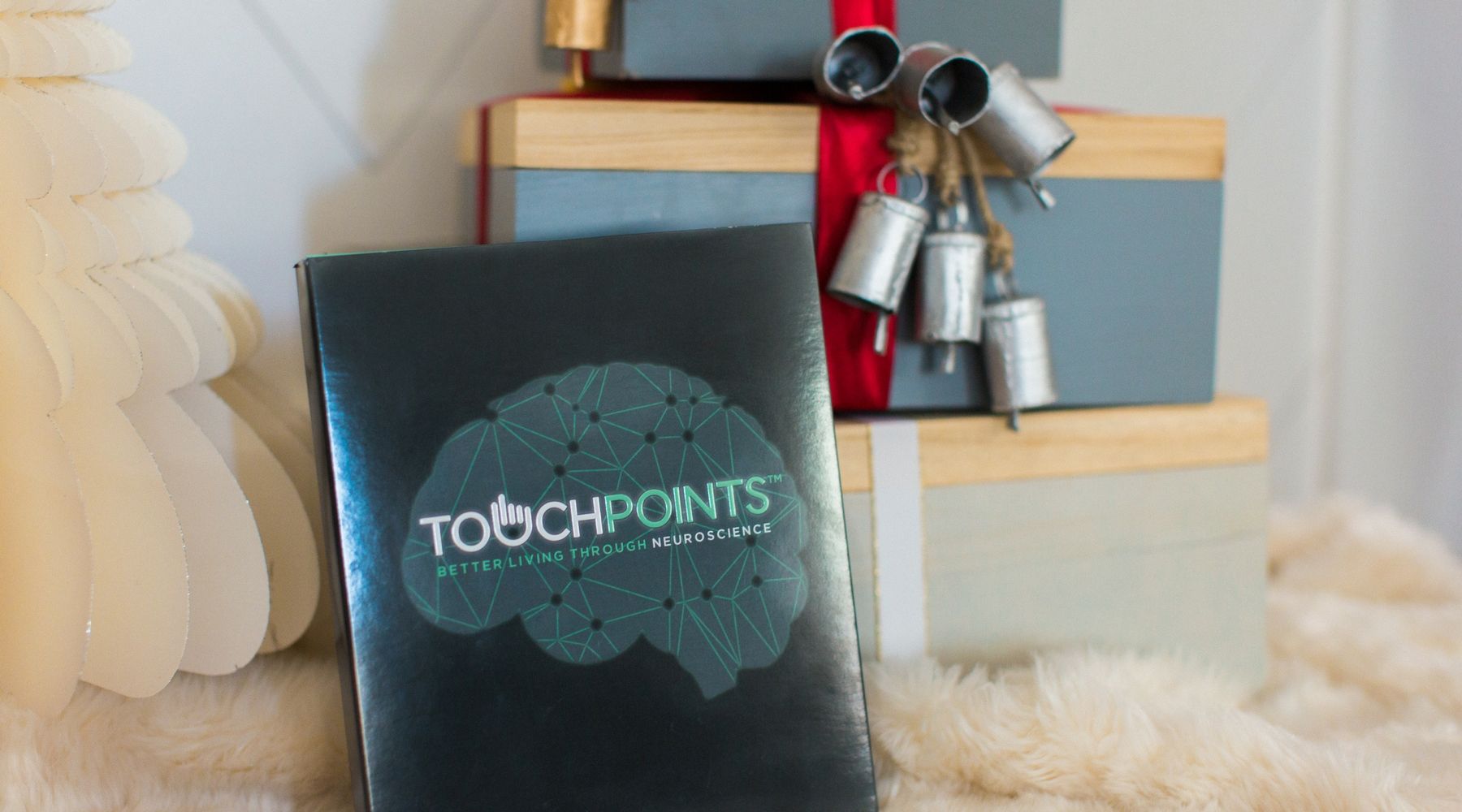 With the holiday shopping season officially in full swing, you are probably already feeling the pressure of selecting the perfect gift for you love. Lucky for you, TouchPoints are here to help reduce stress with the perfect gift for anyone on your list, whether they're naughty or nice.  These wearable devices use patent pending BLAST technology to manage stress response by altering the body's Fight, Flight, or Freeze (F3) response, making it an effective solution to variety of common symptoms. Keep reading to see why giving the gift of TouchPoints is the best present this holiday season!
For your mother who's worried about hosting both sides of the family this year:
No need to feel overwhelmed, TouchPoints can be effective, non-invasive stress relieving gadgets! In fact, users experiencing general stress have reported a reduction in symptoms within 30 seconds of using Touchpoints.
For your father who will stop at nothing to have the most festive house on the block:
Help dad put up the lights even faster using TouchPoints original's performance setting, which increases productivity. Bonus: less time outside on the roof means more time to watch holiday movies by the fire!
For your little sister who can't wait to open her presents in the morning:
TouchPoints can be a natural sleep aid too. Using them for only a few minutes before bed can increase your quality and amount of sleep due to BLAST technology reducing beta activity in the brain, because staying up all night won't make the presents arrive any faster!
For your uncle who keeps sneaking sugar cookies:
TouchPoints original's also come with a setting to help reduce cravings by managing the body's stress response, which is one of the main causes of cravings. This also means more treats for you!
No matter who you want to show thanks to this holiday season, the gift of TouchPoints keeps giving all year round! These neuroscientific wearables are safe for people of all ages, and are an effective solution for managing stress, anxiety, and focus issues, in addition to enhancing performance and sleep. When worn for just 5 minutes a day, users with conditions such as Parkinson's, Autism, and ADHD have also reported a reduction in symptoms.
To learn more about why TouchPoints can be the best gift you give this year, click here.